Australian high-end distributor Magenta Audio continues to expand its excellent product portfolio with the addition of the handcrafted turntables from Slovenia's Pear Audio.
Captained by Founder Peter Mezek, Pear Audio's turntables have received wide acclaim for their musicality, ease of setup and reliability. The Pear Audio turntables have been heavily inspired by many classic designs and the engineering of a number of analogue specialists, however, the biggest influence has come from Tom Fletcher, designer of the highly-commended Nottingham Analogue and Well Tempered turntables, among many others, in addition to designing Pear Audio's first product, the much-praised 'Blue' turntable.
Magenta Audio's Proprietor Michael Kirkham told SoundStage! Australia, "The addition of Pear Audio turntables aligns perfectly with Magenta Audio's philosophy of distributing products offering a level of performance that far exceeds what one would expect at their respective price points. Although a relatively newcomer to the Hi-Fi scene, there is considerable history and heritage surrounding this brand courteously of the Tom Fletcher connection."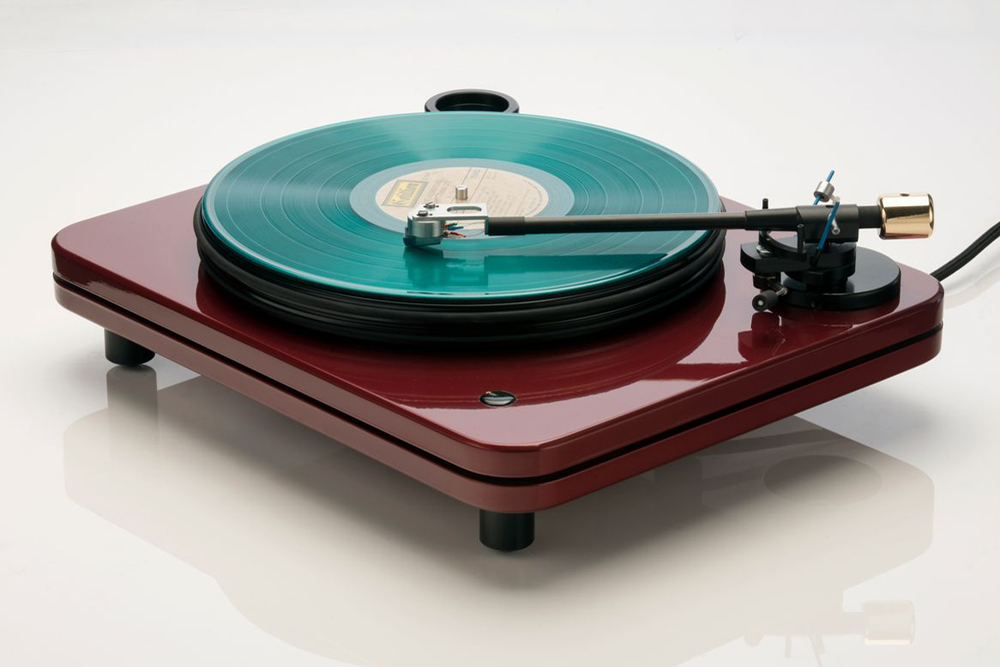 The handmade engineering and overall quality permeate right through from the entry level Little John turntable, through the mid-level Captain John Handy, Kid Howard, Kid Punch and right up to the flagship Kid Thomas, Pear Audio's all-out effort. The turntables are supported via bespoke Cornet 1 and Cornet 2 Unipivot carbon fibre tonearms while the company also makes a high quality optional power supply which is compatible for adoption across all the turntable models.
Peter Mezek states the company's aims, "The design of our turntables and tonearms follow a key philosophy: achieve a magnificent marriage of materials. Each material, on its own, might be common and unremarkable, but the way materials perform together, to maintain the proper phase of energy throughout the system, is how the magic begins… Thus a turntable where the whole is worth more than the sum of its parts is created."
Pear Audio Analogue turntables' Australian Recommended Retail (RRP) pricing starts at AU$5500 for the Little John and tops out at AU$29,000 for the soon-to-be-released Odar flagship. Pear Audio Analogue products are available in Australia via Magenta Audio's network of audio specialist stores.
Pear Audio Analogue Turntables
Price: From AU$5500 to AU$29,000
Australian Distributor: Magenta Audio
+61 8 8390 1673
www.magentaaudio.com.au