Subsequent to high-end loudspeaker specialist Magico's release of the new APOD, the bespoke coupling spiking system has arrived in Australia.
The new APOD footer system, which has been specifically designed for the newly-released A3 and the entry point in the S series the S1 Mk.II speaker systems, is constructed from a mix of isolation, via constrained-layer damping (CLD), and coupling through the high strength adjustable machined spike. The APOD construction is a multi-layer assembly which combines the strengths of each of the materials to then stack-up into the APOD final assembled form.
The 'stack' sandwiches a solid pure copper substrate between two layers of machined aluminium which are then compressed into a solid unit which effectively forms the CLD configuration. A machined spike then threads into the sandwich CLD construction and the entire assembly provides the speakers' solid coupling to the floor surface.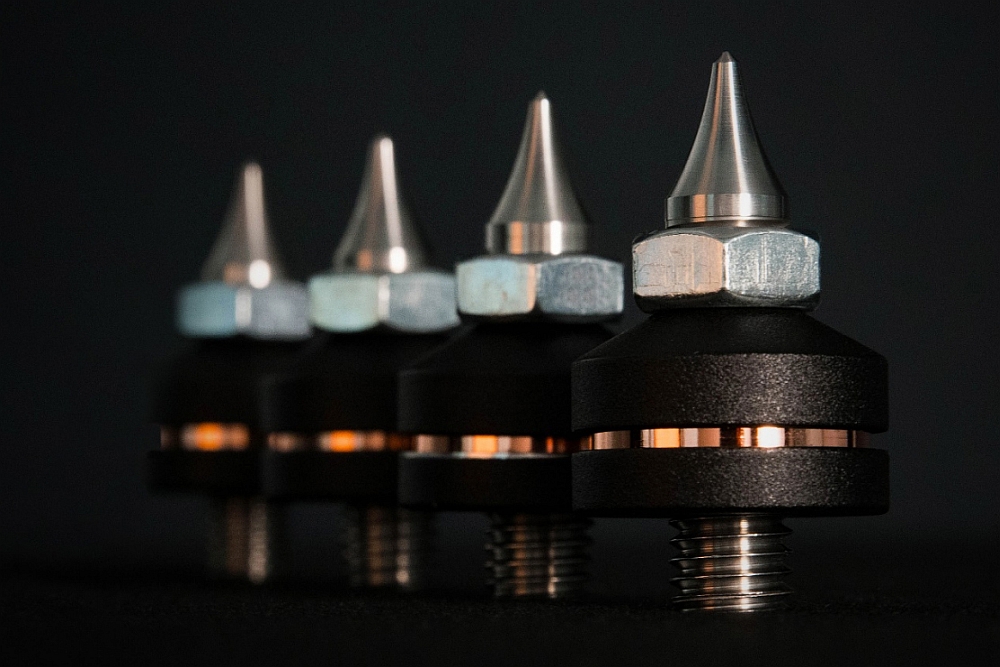 Magico claims that, "Demonstrable results include increased dynamics, enhanced focus, greater resolution, and a closer representation of the original musical performance as it was intended during the recording process."
The Magico APOD is available as an optional extra at the time of purchase of A3 or S1 Mk.II or as a subsequent upgrade.
Price: AU$2350 for a set
Australian Distributor: Absolute Hi End
+61 488 777 999
www.absolutehiend.com