The new MC462 'Quad Balanced' power amplifier from McIntosh joins the ranks of recent new product releases from this most prolific high-end audio specialist.
The new amplifier replaces the highly regarded MC452 (this writer very positively reviewed the MC452 with its matching C2500 preamplifier a couple of years ago for another publication). The MC462 is now the most powerful stereo power amplifier in the McIntosh stable, offering a full 450 watts per channel irrespective of load. This tremendous power output into loads down to 2 ohms is facilitated via McIntosh's exclusive Autoformer technology which has been applied on each of the MC462's channels. As is usual, the MC462 sports balanced and unbalanced connectivity and McIntosh's patented 'Solid Cinch' speaker binding posts which are among the best in the business.
Further loudspeaker-driving factors come by way of an improved filter capacitance bank amounting to a 50 percent increase from the previous model. McIntosh claims a further benefit of the larger power supply is a 66 percent increase in dynamic headroom from the MC452's 1.8dB to the MC462's 3.0dB. Heat dissipation for all this power is via McIntosh's own 'Monogrammed Heatsinks' which contribute heat dissipation to the directly-connected high quality output devices.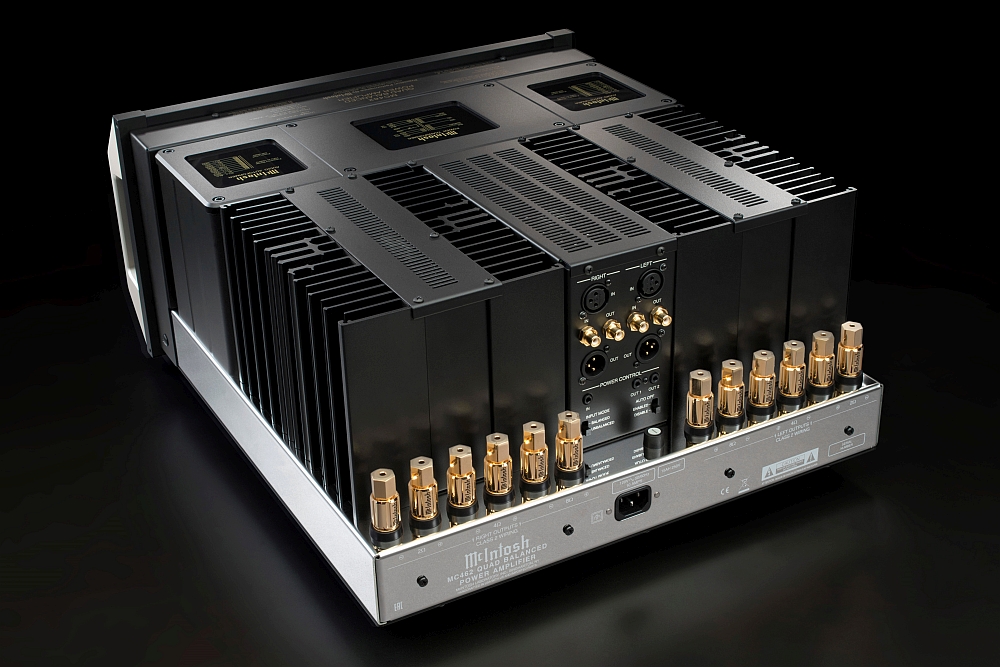 As Mark Christensen, McIntosh's Marketing Coordinator told SoundStage! Australia, "The larger filter capacitance will allow the MC462 to easily handle drastic swings in dynamics and effortlessly reproduce music with virtually no distortion. Bass performance is also improved as a result of the filter capacity increase. Our eco-friendly power management system has been added, while internal wiring and select circuit components have also been upgraded."
Under the hood the MC462 is packed with the proprietary McIntosh amplification technologies which the company has applied to the last few generations. These include Power Guard, Sentry Monitor, Quad Balanced design, Power Control and more. While the circuitry reflects McIntosh's expertise in design and engineering, the exterior of the MC462 adopts a number of aesthetic refinements too.
The trademark backlit black glass fascia scheme is now updated to feature high quality LEDs which offer improved longevity and better colour fidelity. New enclosures are used for the two Autoformers and the power transformer with all three being topped by a single machined cover with glass inserts. In line with the latest McIntosh products, the MC462 features the traditional company illuminated logo, a pair of gorgeous fast responding blue watt meters, retro control knobs, aluminium handles and more.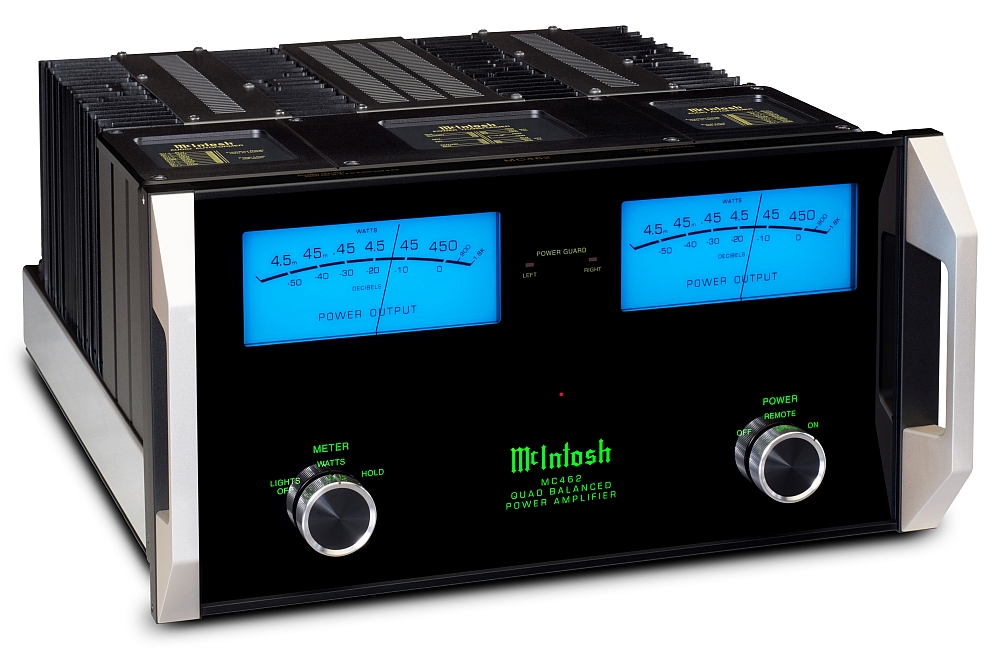 The new McIntosh MC462 stereo 'Quad Balanced' power amplifier will be landing in Australia later in Q3 with a local Recommended Retail Price to be announced just prior to its arrival. Availability is via distributor Synergy Audio's wide dealer network around the country.
Australian Distributor: Synergy Audio
+61 3 9459 7474
www.synergyaudio.com
Price: US$9000 – Australian RRP to be announced