Swiss audio specialist Soulution has announced it is the first high-end electronics company to implement Leedh Processing to its two top-end DACs in the 560 and 760 offerings.
A development by French inventor, holder of a number of design and technologies patents and head of Acoustical Beauty Gilles Millot, Leedh Processing features algorithms that are specifically applied in order to adjust volume level in digital music signals. Acoustical Beauty is also responsible for a number of most unusual speaker designs featuring truly innovative design aspects.
Soulution is the first company to licence and implement the technology in its 560 and 760 digital-to-analogue converters. We're told existing 560 and 760 customers can upgrade their pre-Leedh Processing units with the new technology. The control of the digital signal is claimed to be harmless in terms of artefacts and bit losses – normally 'bit-stripping' occurs as a result of digital volume adjustment when listening at low volume levels. The theory is that low level microdynamic information is kept intact and revealed at a new level of accuracy.
As Soulution Founder Cyrill Hammer states, "No information will be lost while adjusting the volume. This results in revealing even thinnest details and a tremendous richness of micro dynamics otherwise unavailable from digital music playback and usually associated with analogue/vinyl music reproduction."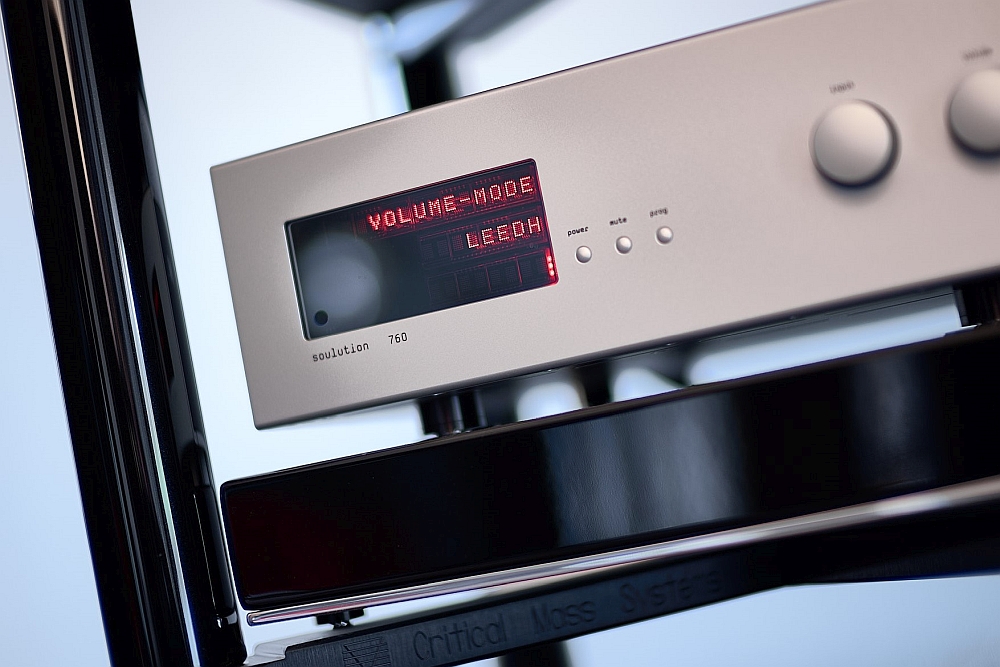 While Soulution has applied the technology to its high-level DACs, Leedh Processing is said to be adaptable to more modest audio electronics and even budget products. Apparently, there are potential uses in electronics outside of the audio space too.
The Soulution 560 and 760 DACs are already very advanced designs featuring Soulution proprietary technologies such as the company's Zero-Phase-Technology, highly accurate interpolation techniques, ultra-precise clocks, bespoke dual mono output stages and the latest implementations of Anagram Technologies, Burr Brown and SHARC DSP digital technologies.
Absolute Hi End is the distributor for Soulution products in Australia, so existing 560 and 760 DAC owners wishing to upgrade to the Leedh Processing technology should contact the company via the details below.
Australian Distributor: Absolute Hi End
+61 488 777 999
www.absolutehiend.com
Price: TBA