Konnichiwa! I was landing in one of my very favourite cities in the world yet, despite all my previous visits to Japan, criminally, I had never attended this, from all reports, delightfully quirky and densely teeming show. Hitting the Tokyo International Forum early on the morning of the first day (Friday, as this is a three-day show), I was impressed by the anticipating throngs assembled. It was, after all, the Tokyo International Audio Show's 40th Anniversary, so the sense of excitement was palpable. Further, I was struck by the Forum's architectural grandeur, a complex edifice of metal and glass. I was off to a kakkoii start.
Nippon Natives
From the get-go, I was taken aback by the rare-for-a-show sound excellence across the initial room visits and, I'm happy to report, the theme remained consistent across the entire show layout. In addition, room-to-room access was super easy. Gotta love those wider-than-wide passageways. Also uncommon at audio shows in my experience – High End Munich being, perhaps, the exception – were the exhibit rooms' ample dimensions, their appropriate ventilation and, thankfully for this photojournalist, their almost universal brilliantly lit ambience. And in a first, I must mention the genius of the subtle, yet obviously effective, acoustic panelling across walls and ceilings. Ahhh… relief…
Yes, the regular show brands were present at the Tokyo show in their usual strength. However, I was really pleased, and excited, to see and hear an extremely wide representation of both relatively new and established Japanese brands.
So, as a respectful reflection of this niche show's origin, especially in light of its 40th Anniversary, this report will mainly focus on the local brands. And after my conclusion, please continue to scroll down for a general gallery showcasing many of the impressive displays from the show-ubiquitous international staple brands.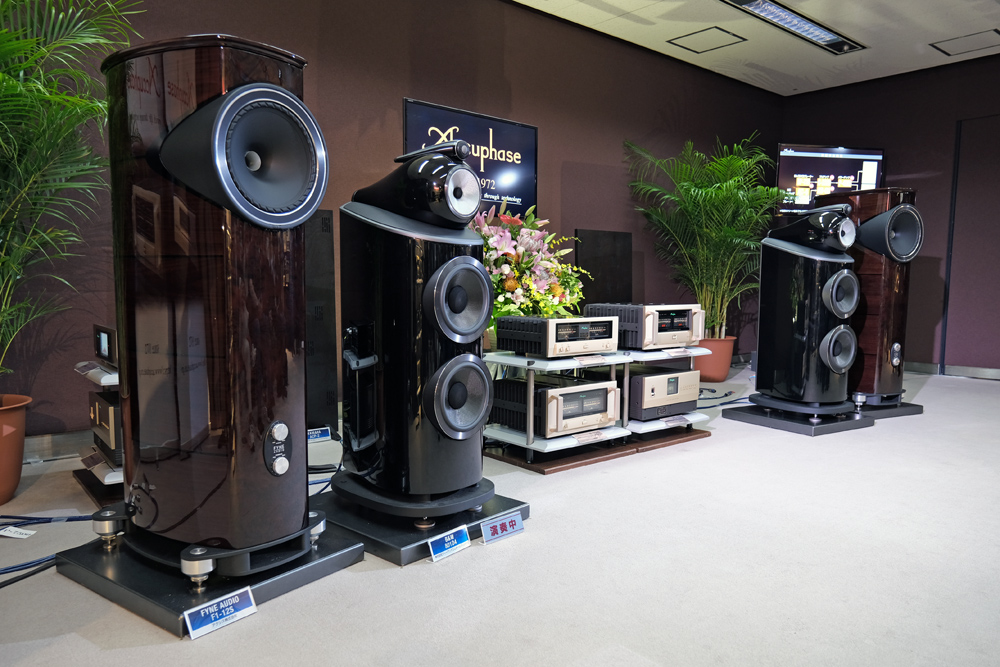 A true treasure trove, the Accuphase Laboratory exhibit featured the largest assembly of the company's gold-toned kit I have ever seen under the one roof. The Accuphase components were given support via a Yamaha GT-5000 turntable, being the only product type Accuphase does not cover in its wide spread of electronics offerings. Aside from that, from AC power conditioning/filtering, to digital sources, to pre and power amplification, all was Accuphase. On my visits, on two separate occasions, the Fyne Audio F1-12S speakers were sounding super-spacious, dynamic and refined. I never got the opportunity to hear the other loudspeaker option in the outstanding Bowers & Wilkins 801 D4.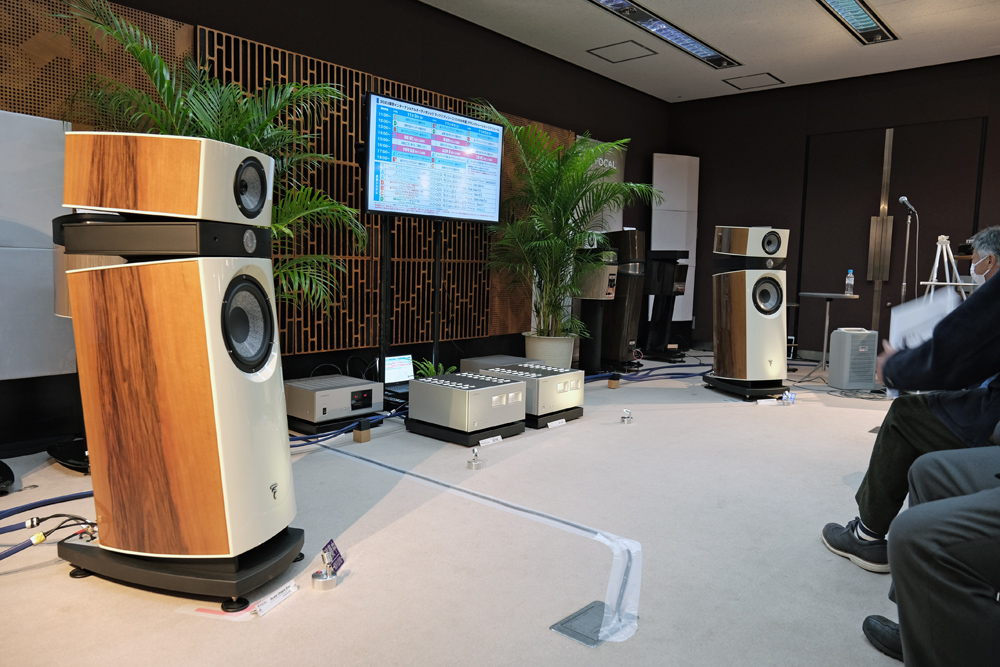 Luxman had an even larger amount of its electronic lines on display in their always packed-to-the-rafters exhibit. Luxman goodies were peppered around the exhibit on passive display. Unlike many of the other exhibits where, unusually for an audio show, at least two pairs of speakers from different brands were on rotation throughout the show's three days – variety is the spice of life – Luxman only showed with Focal. At the time of my visit, the mighty Scala Utopia EVO, driven by the full Luxman electronics suite, was sounding big and full-bodied with the typical Focal detail retrieval and insightfulness.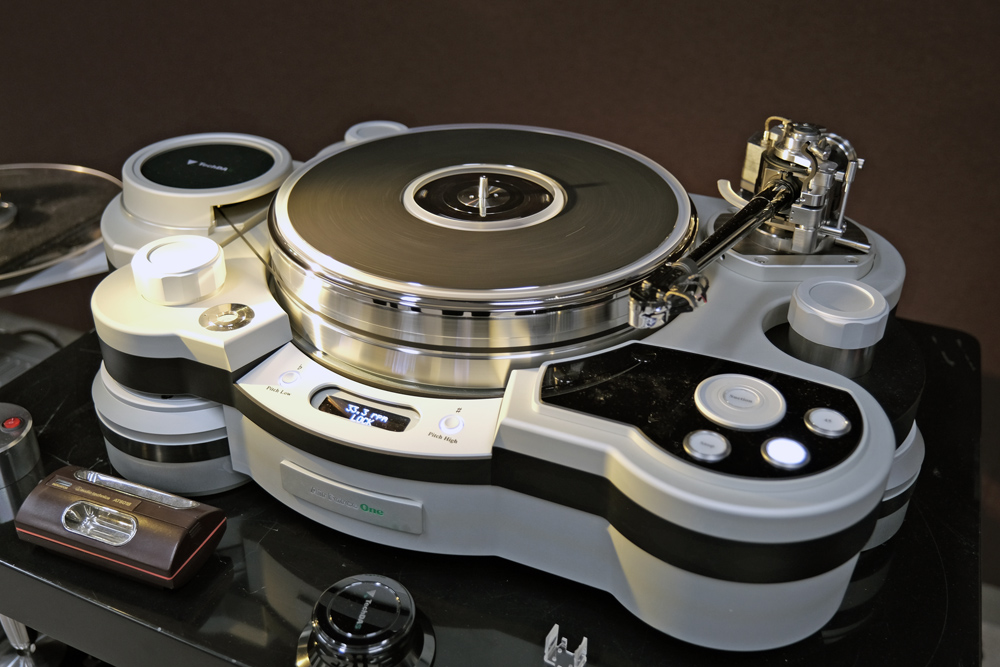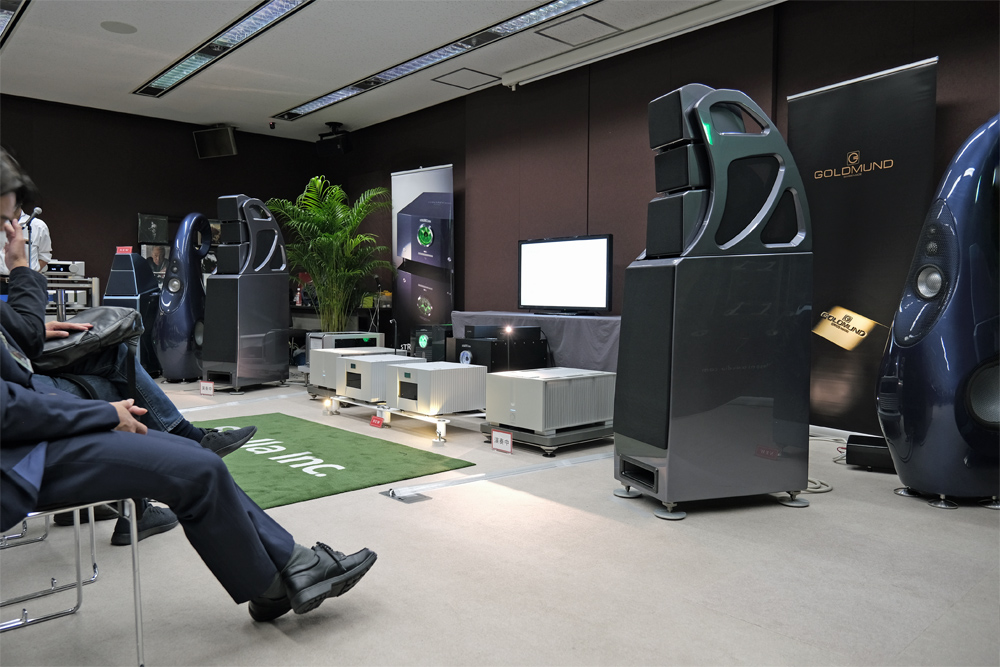 In Stella Inc's room, Japanese analogue specialist TechDAS was showing, I believe for the first time anywhere, its new tonearm Air Force 10, seen here mounted on the company's awesome Air Force One turntable. The rest of the system comprised electronics from Goldmund, Thrax Audio, Ypsilon while cabling was from Argento, AC conditioning from Stromtank and racking from Artesania Audio. Loudspeakers were from Wilson Audio (Alexx V and Sasha V) and Vivid Audio (G1S). In my no less than five visits to this room (in alternative set sessions, the opposite end of the large space was dedicated to Marten and Bayz Audio speakers, CH Precision, Riviera Audio and more), I got to hear the mighty Alexx Vs which, in this system with Goldmund electronics at the time, sounded super-dynamic, expressively nuanced and tonally precise.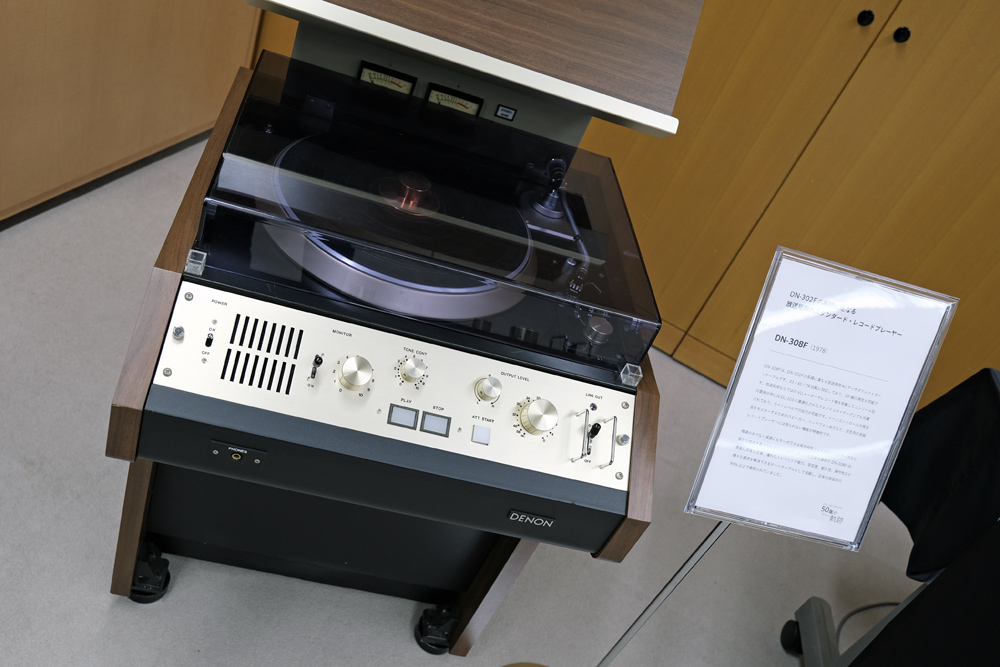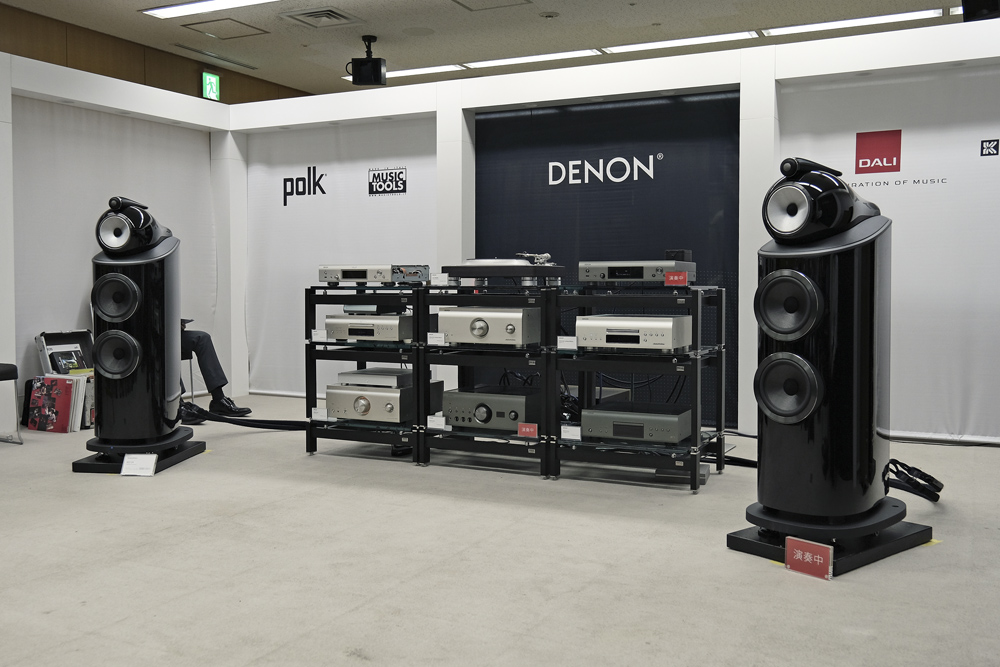 Although part of an American conglomerate now, Denon has maintained its strong Japanese heritage and continues with its powerful local presence. In fact, in the D&M Holding's exhibit, the company showcased its longevity and importance in the audio landscape by showcasing select analogue products harking back to 1978's early NHK broadcast-based – and now iconic – DN-308F shown above. At the other end of the exhibit, a full suite of top-shelf Denon electronics (including the gorgeous DP-3000NE turntable) ran the Bowers & Wilkins 802 D4 speakers. The system sounded powerful, and a drum track blew mine, and the jolted audience's socks off. A subsequent jazz track sounded subtle and detailed with great soundstage layering.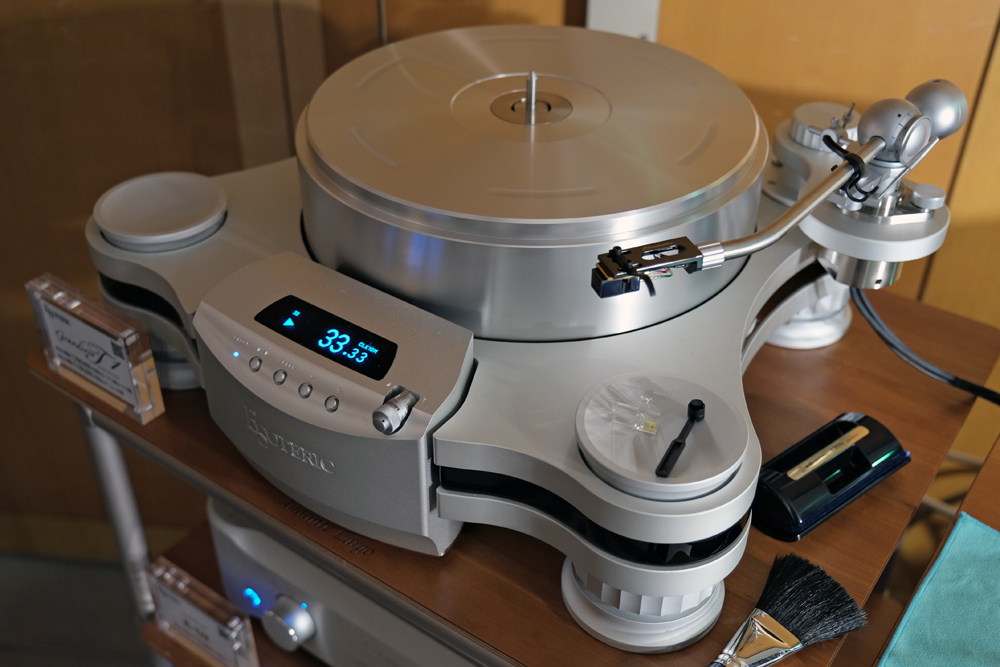 Esoteric's portfolio of über high-end products (most specifically the magnificent Grandioso range) always make strong statements in terms of design, engineering and build quality. Here, the components were making a… um, grandiose showing, for one of the first times anywhere, of the company's new Grandioso T1 analogue-playing masterpiece. Esoteric has spared no expense creating this massive metal sculpture which also celebrates the company's 35th Anniversary. Also on static display was the rarely shown and brand new Esoteric S1X Class-A stereo power amplifier.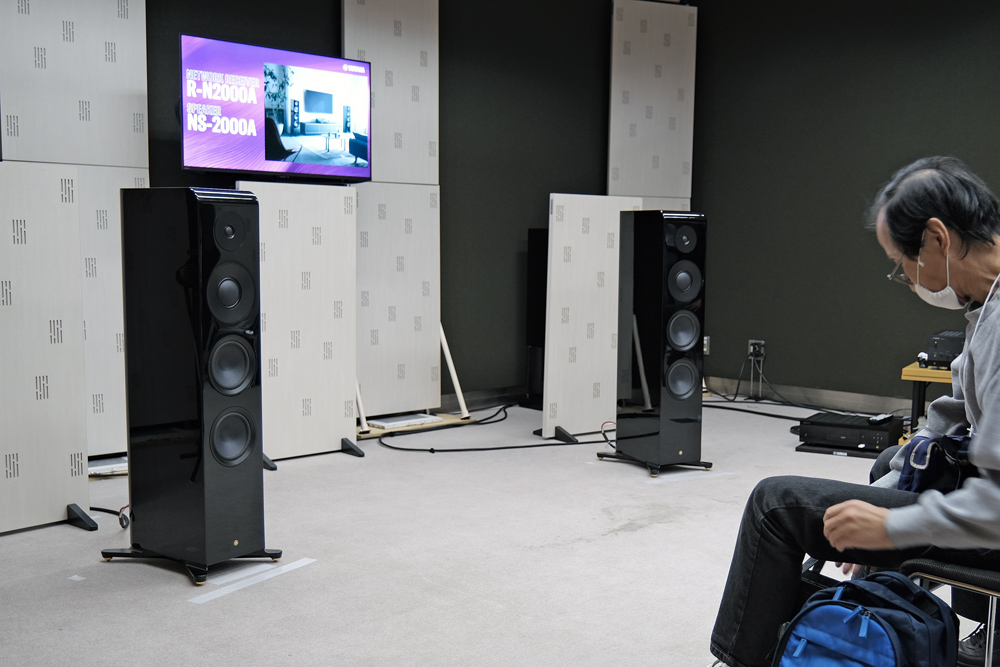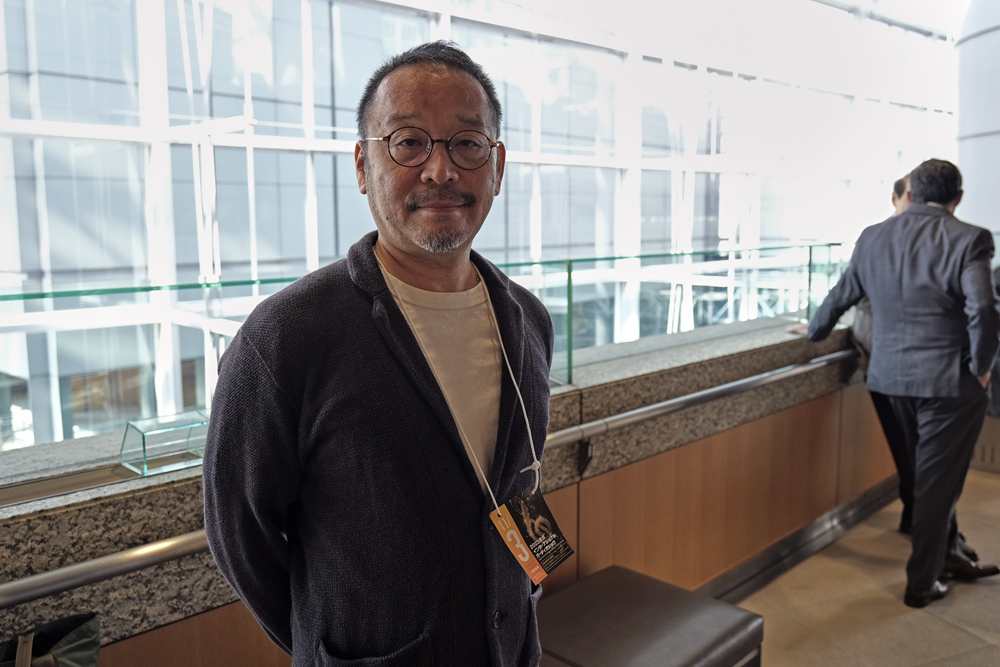 Yamaha's Senior General Manager Consumer Audio Division Yoshi Tsugawa-san
Audio's biggest corporation would have to be Yamaha, with its products spreading across music creation and reproduction. At TIAS, Yamaha kept it simple, showing the new R-N2000A Network Receiver with the new NS-2000A floorstanding speakers. Kudos too for Yamaha's room treatment scheme featuring a proliferation of custom panels arranged to cover reflection points (though I should point out again that the venue's acoustics are an audio show benchmark). The Yamaha natural sound and the company's True Sound ideology (you'll learn more about this in the weeks to come within SoundStage! Australia's 'FEATURES' page) were in evidence here where a balance of detail and tonality was well rendered. As good as the R-N2000A amplifier is, I'd wager that the NS-2000A speakers could easily scale-up to higher levels of performance given high-end electronics. I'm keen to hear them in such a context, much like SoundStage! Australia's reviewer Barry James Johnston did in his system (review here). One of TIAS's highlights, in terms of people I met for the first time, was spending some one-on-one chatting to Yoshi Tsugawa-san, Yamaha's Senior General Manager Consumer Audio Division. I enjoyed our discussions not only about Yamaha's historical and current paths but also the industry status quo.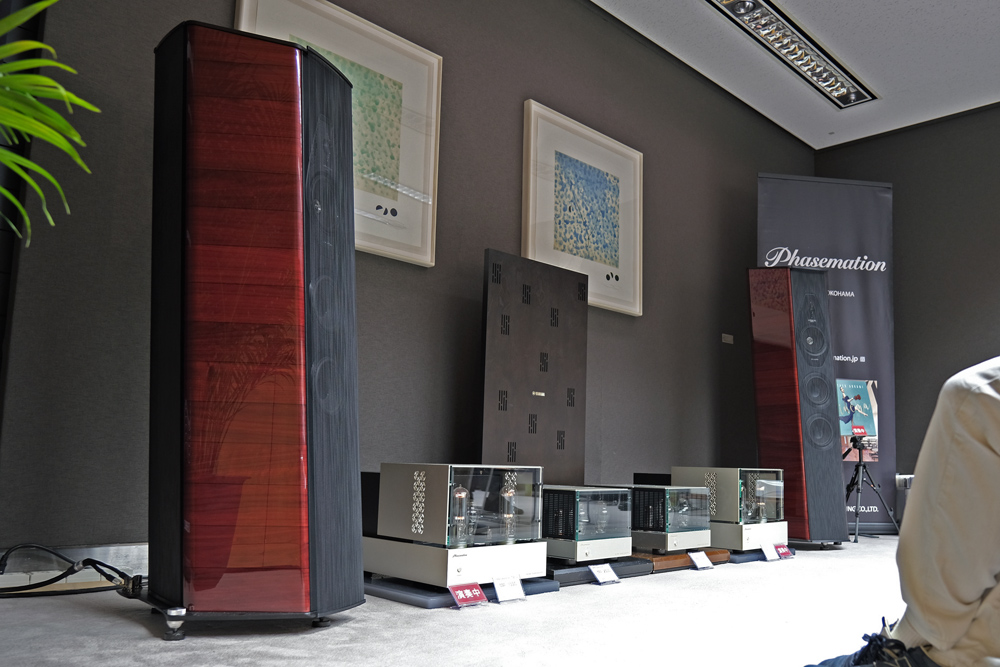 Kyodo Denji Engineering's exhibit showed its full Phasemation electronics powerhouse coupled to Sonus faber Il Cremonese speakers. Phasemation is renowned for its high-end cartridges which have received high acclaim around the world (see our own Mark Busby's review of the PP-200 MC cartridge here). The combination of refined Japanese electronics and the sophistication of Sonus faber speakers made for a fluid, musical and nuanced sound which had the exhibit's large crowds quite mesmerised.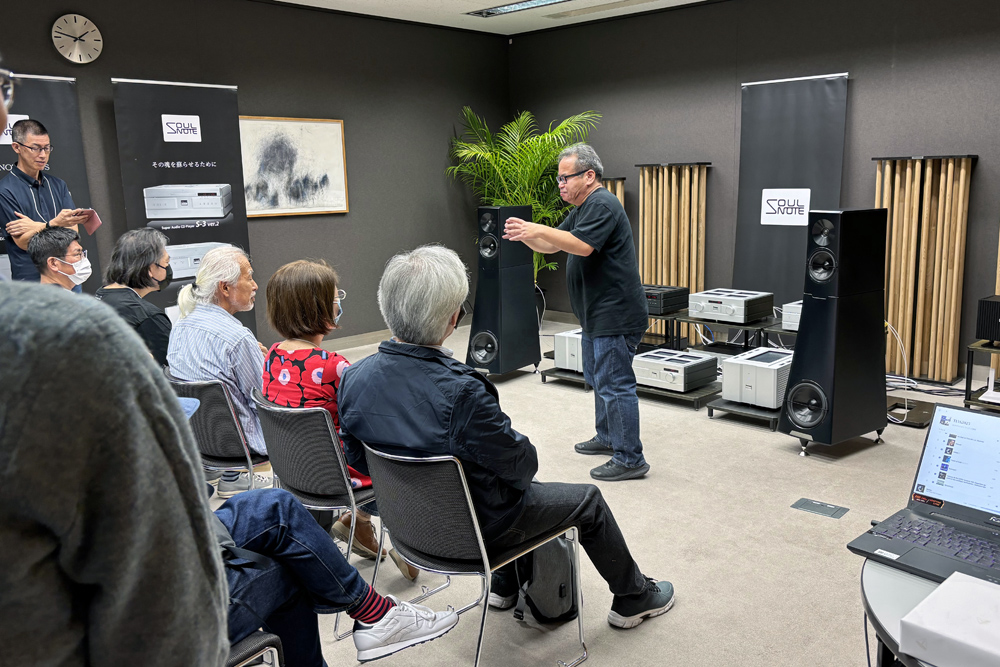 The prize for the most packed-to-the-rafters room would have to go to Soulnote. It was like you needed a subway pusher at Shinjuku station in rush hour. For good reason too. Soulnote is a big vibing brand, and not just in Japan, but now worldwide. The brand showed a full electronics suite running YG Acoustics' impressive Hailey 3 speakers. A very animated presenter had the crowd in stitches while spruiking Soulnote's CD/SACD player, DAC and clock system coupled to top-of-the-line preamplification and monoblock amplifiers on active display. The standup act in Japanese went on for quite a while and, alas, Google Translate struggled to keep up, so I had to move on. Judging from the room's exceptional popularity, and my own experience with the S-3 Reference SACD player and X-3 Clock Generator (review here), I'd wager the sonics here would have been rather spesh. I did try to return several times but entering the room was… challenging.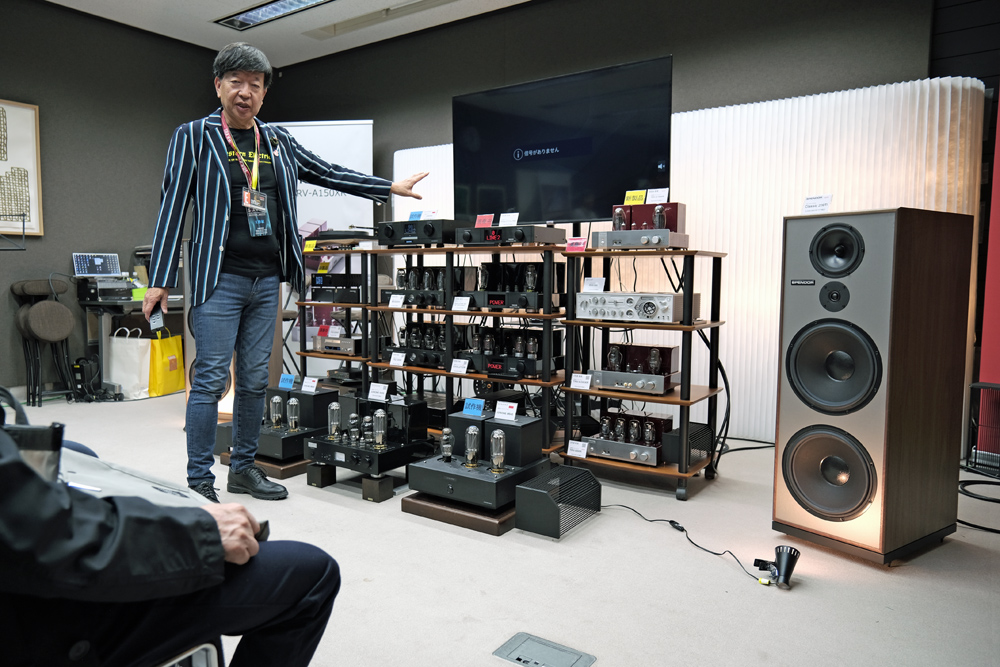 In what would come across as a valve lover's kid-in-a-candy-store scenario, the Triode Corporation exhibit showcased more glass than Corning Incorporated's warehouse. Here, Triode's founder and President Junichi Yamazaki-san presented, again purely in Japanese, the company's respected valve-based products alongside Japan's Junone's own glass amplification. Triode showed the new TRV-CD6SE CD player and TRV-88XR Class-A/B push-pull integrated amplifier while also showcasing Korea's HiFi Rose electronics. Loudspeakers of choice were the magnificent Spendor Classic 200 flagships. All was tied with M&M Design Audio Engineering cables from Japan.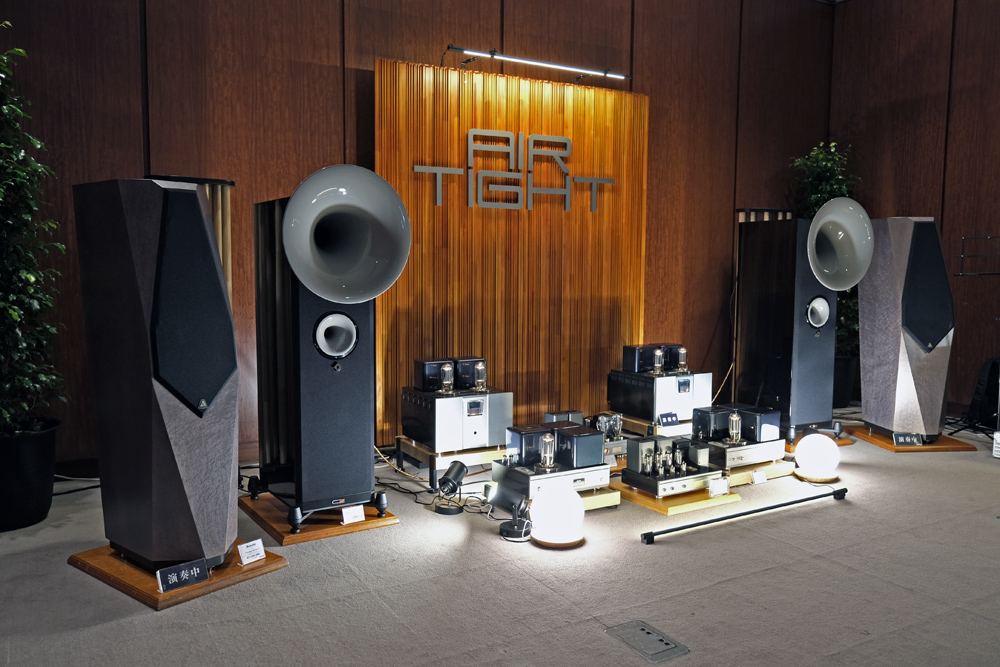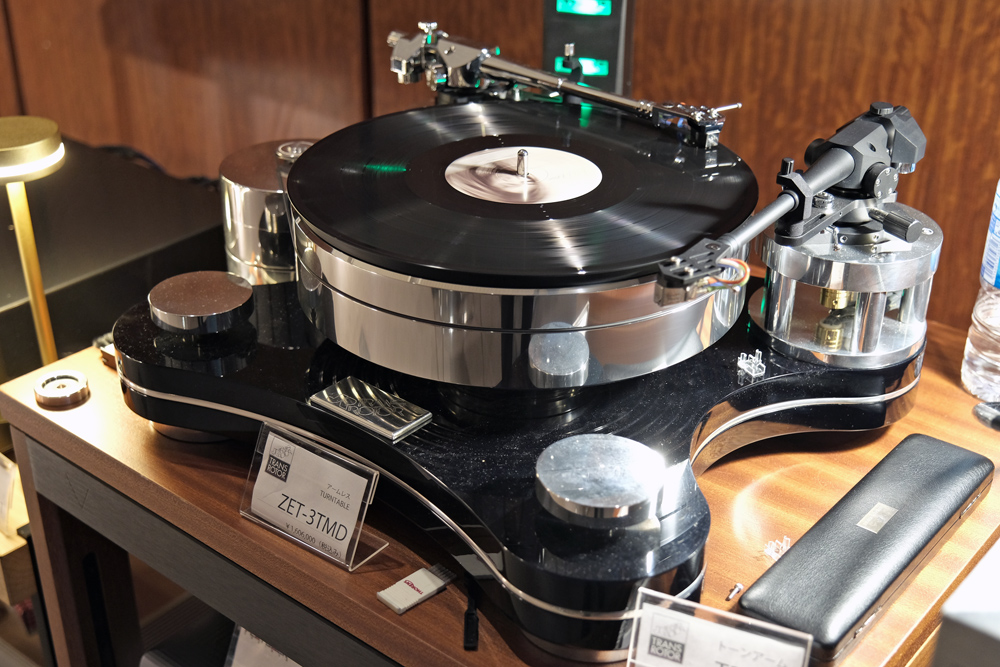 Around the corner, I was pied-pipered by a familiar, lovely sounding melody. The tune was from our Sydney shores by way of Angus & Julia Stone's "And The Boys" from their album Down The Way. The DJ playing the vinyl version was A&M Limited's Managing Director Yutaka "Jack" Miura-san who represents Air Tight among other brands. I approached Miura-san and told him I'm also from Australia and what a coincidence it was that I had walked in at the precise time when the Aussie siblings' album was playing. He smiled, gave me a card and asked me to sit for more Aussie fare, showing me Split Enz's Waiata album (yes, once again it looks like we've appropriated these famous Kiwis). He went on to spin "One Step Ahead of You". The sound was anti-show in the best way. Dynamic, detailed, involving and edgy – as the album can be by way of a precise system. This was via the full, and rather stunning, Air Tight electronics, Transrotor and My Sonic Labs analogue and Avant Garde speakers (Avalon speakers on standby). Kudos to Miura-san for his non-clichéd and rather fortuitous music selection.
Finally, I landed in a section I had missed. When one's head is spinning at a show (too much information), a wrong turn can have you by-pass landmarks. Technical Audio Devices Laboratories, better known as TAD, featured its exquisitely designed and engineered high-end electronics from source to amplification powering TAD's own gorgeous, and relatively new, Grand Evolution One (also known as TAD-GE1). Here, the sound was mesmerizingly good with gobs of refinement, resolution and bass control. The Andrew Jones legacy has evolved, and progressed, with due respect to the great engineer's designs.
Conclusion
Aside from the gallery below, that's a wrap for the Tokyo International Audio Show 2023. My very first time at this event was marked by the usual delights of Japanese culture, Ramen and the ever amazing and fascinating Tokyo, a city I so cherish.
I look forward to returning to the 'Land of the Rising Sun' at some stage in the near future because, show or no show, very little incentive is needed for me to shoot off to Japan. Kanpai!
… Edgar Kramer
This email address is being protected from spambots. You need JavaScript enabled to view it.
Tokyo International Audio Show 2023
Friday November 3 to Sunday November 5 2023
http://iasj.info
Tokyo International Audio Show 2023 Gallery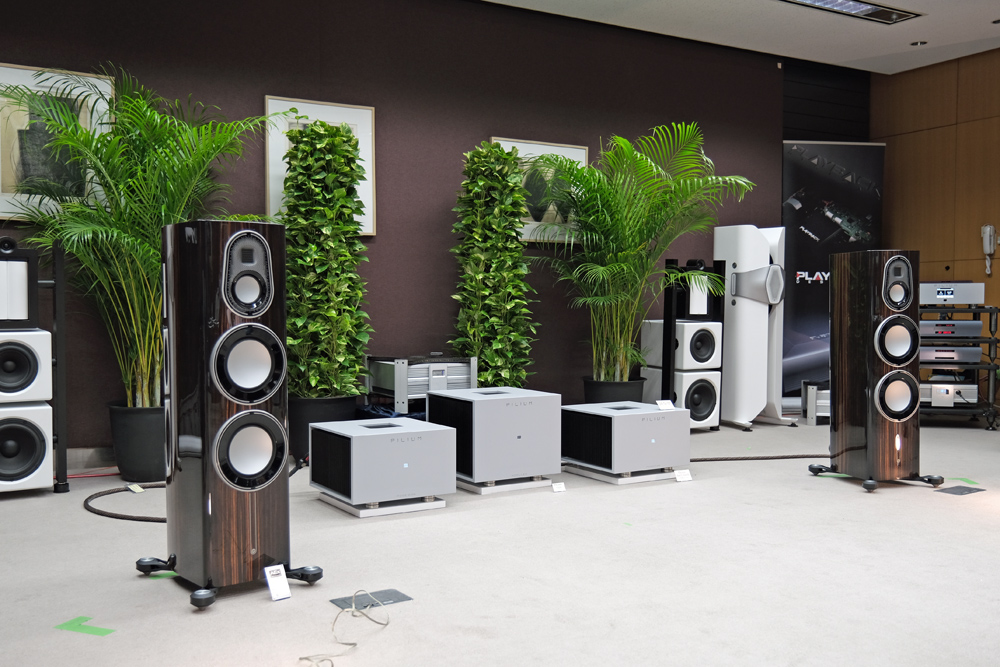 AudioNec, IsoTek, Monitor Audio, Pilium, Playback Designs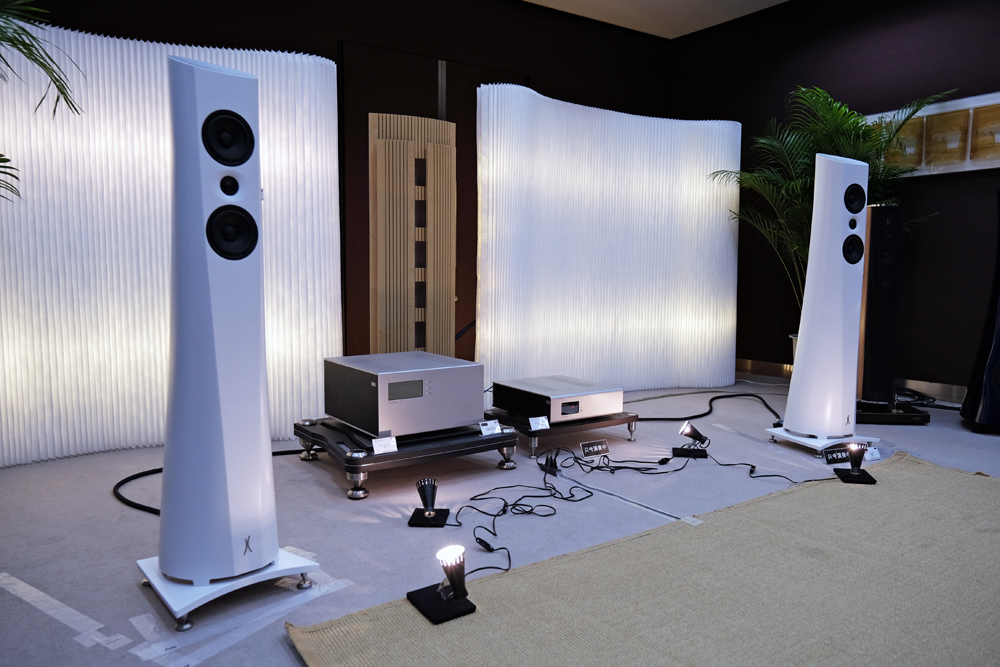 Bespoke Audio, Estelon, Soulution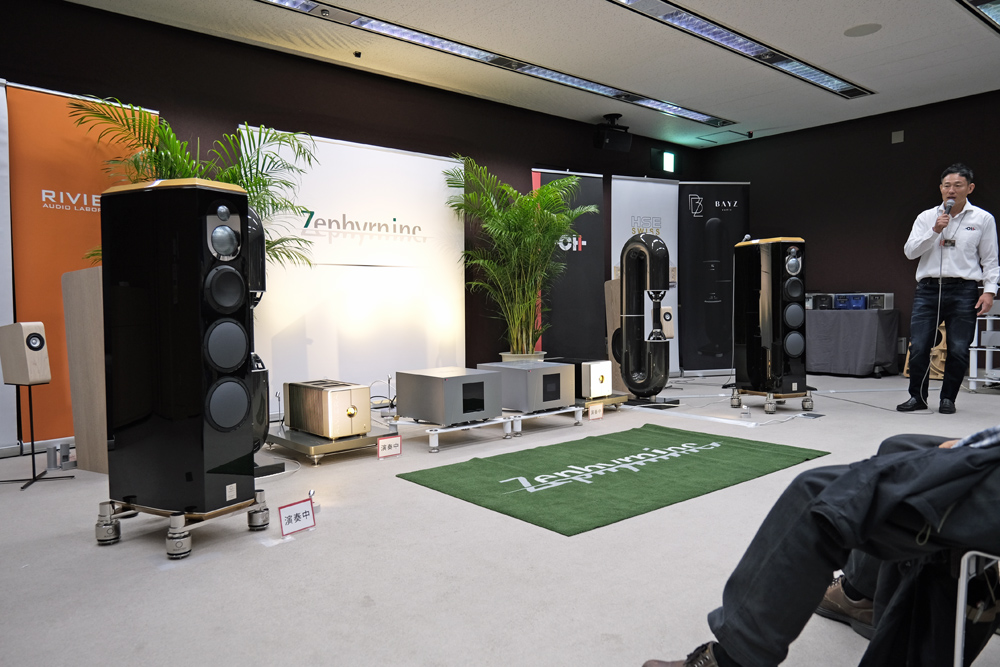 Aesthetix, Bayz Audio, Boenicke, Crystal Cable, Marten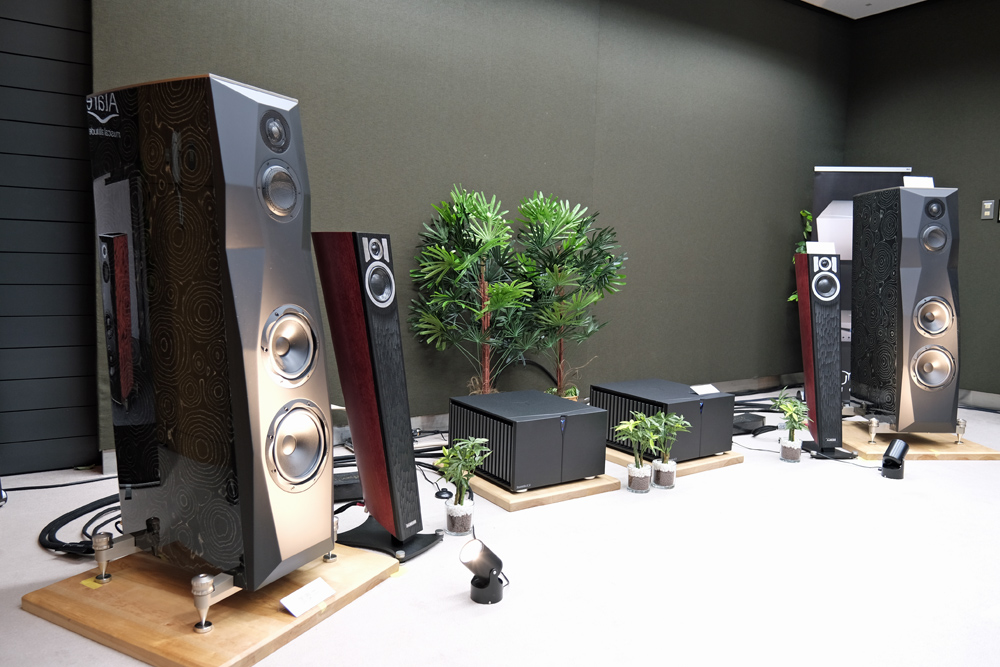 Alare, Audia Flight, Fono Acoustica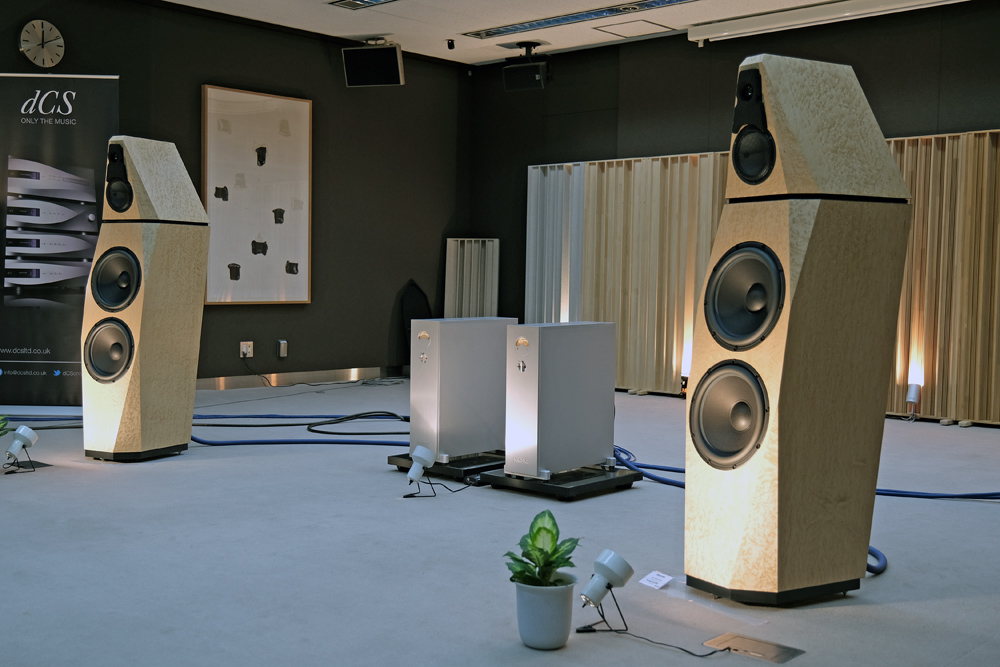 Avalon, Brinkmann Audio, Cardas Audio, dCS, Nagra, Taiko Audio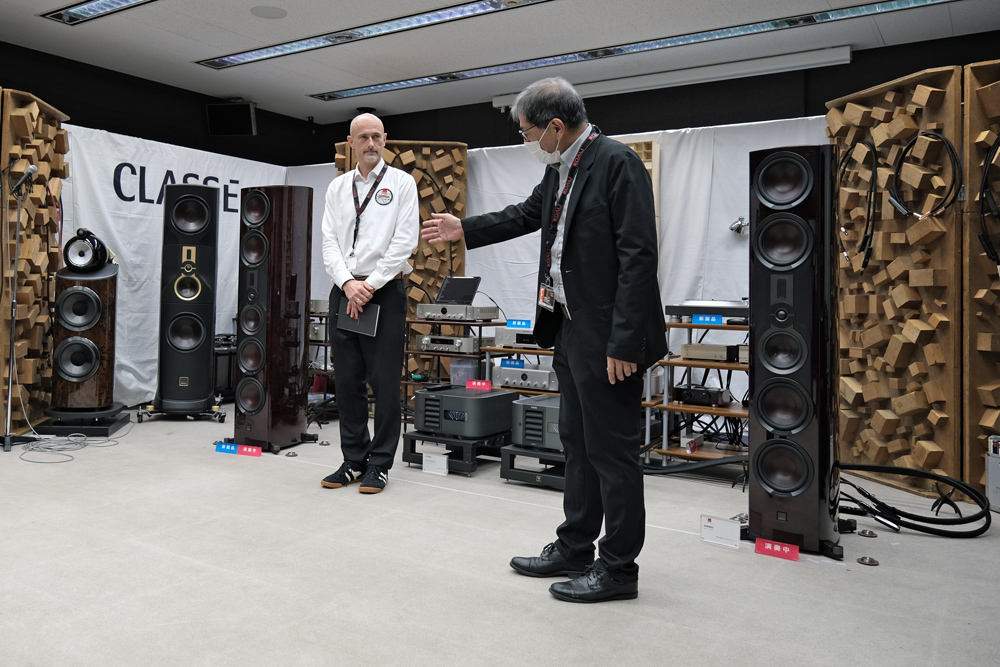 DALI's Krestian M. Pedersen about to present Epikore 11 speakers – Also AudioQuest, Bowers & Wilkins, Classé, Marantz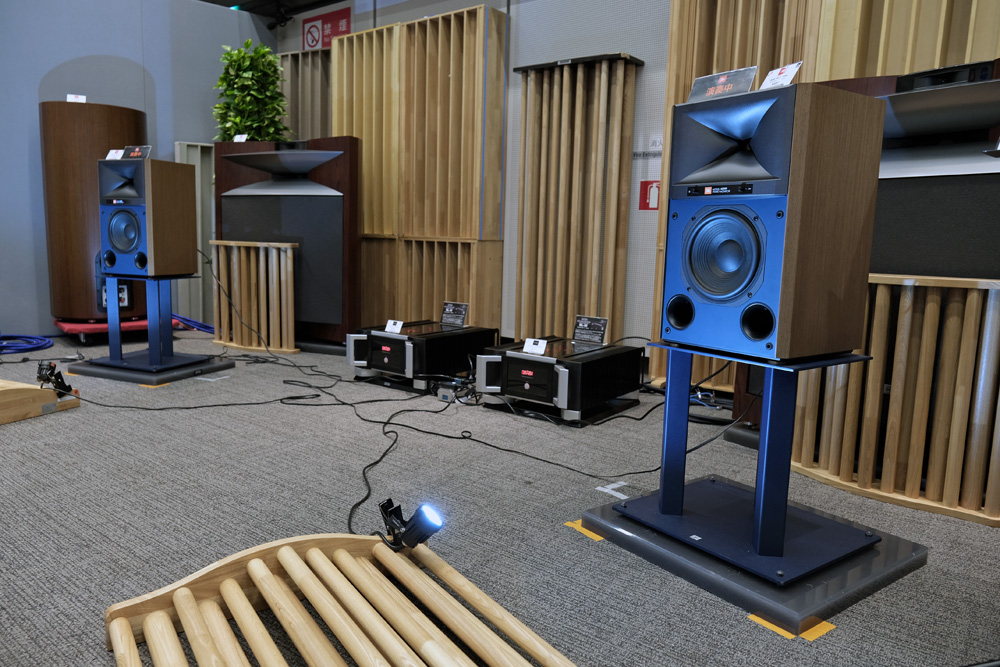 JBL, Mark Levinson
Ayre, Dan D'Agostino Master Audio Systems, FM Acoustics, Fyne Audio, MSB Technology, Transparent Cable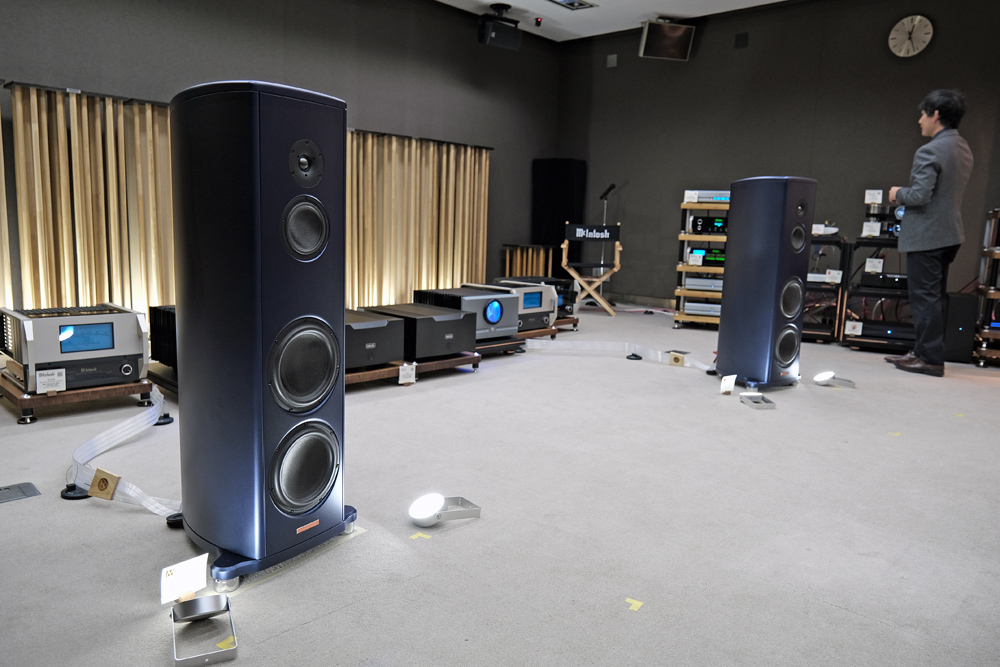 Hegel, Magico, McIntosh Laboratory, Merging Technologies, Metronome, Nordost, Pass Labs