Did you know that a place of enlightenment is but a short drive away? Believe. Yes, 'Bodh Gaya' can be found in the heart of Melbourne. I'm talking about Nirvana Sound, where visitors will be elevated and inspired by the veritable treasures of high-end exotica. On my recent visit, I chatted to the good people at Nirvana Sound who, with their discerning taste, are responsible for bringing to market some of the world's most luxuriously exciting audio products.
Stream Enterer
Nirvana Sound is a relatively young enterprise which has seen tremendous growth in the last couple of years (yes, despite the big 'C'). While there has been some consolidating in terms of product representation, the current line-up is as strong and steady as you'll get from any quality distribution and retailing endeavour.
Several core products have had a long-term presence at Nirvana Sound. There, you'll see Australia's technically outstanding Döhmann Audio turntables, admire the high-tech beauty of Wilson Benesch loudspeakers from the UK, appreciate the confidence-inspiring exactness of Japan's Air Tight, peruse the engineering innovation of German Physiks loudspeakers, wallow in the gravitas of Greece's Ypsilon and so much more. These stalwarts have been augmented by more recent stablemates from the likes of Stenheim loudspeakers and darTZeel electronics from Switzerland, Germany's Zellaton loudspeakers, Reed tonearms and turntables from Lithuania, Borresen Acoustics from Denmark and a whole lot more.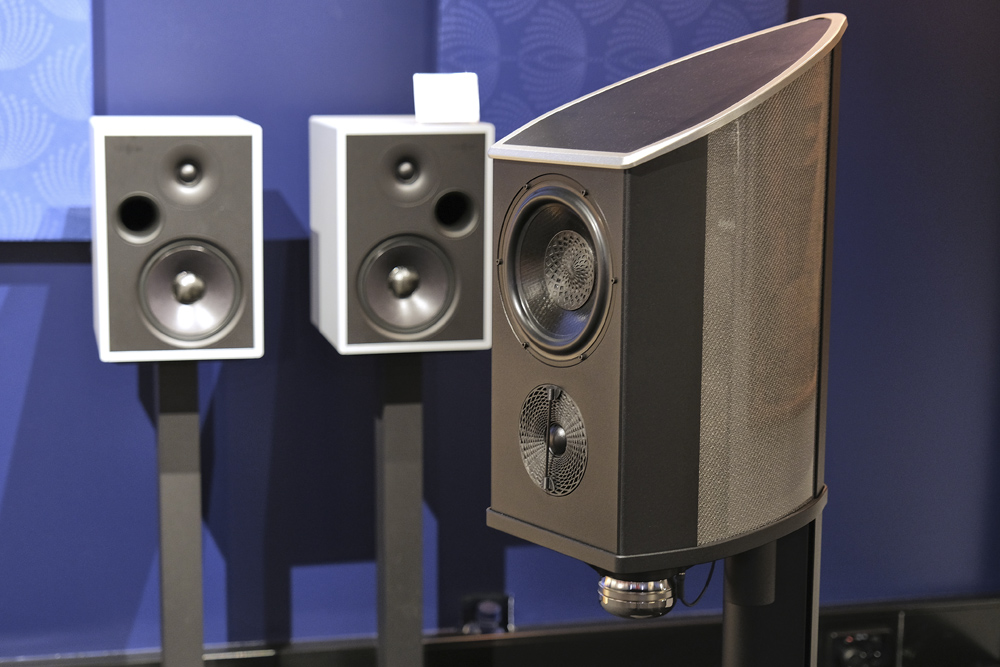 As the portfolio expanded Nirvana, the distributor, saw potential for Nirvana the retailer. Said expansion saw company founders George Moraitis and Jim Angelopoulos making the decision to acquire a showroom suitable as a music and listening pitstop in the audio enthusiast circuit. A ground level commercial office unit was found at a central location in East Bentleigh, Melbourne.
Then, the massive task began to convert gutted office space into an acoustically appropriate environment and welcoming showroom. The outcome: Nirvana Sound now possesses a facility which is conducive to auditioning, very effectively, the company's enviable cache of high-end products.
What's more, as Nirvana Sound continues to grow, key personnel have been appointed for administrative, customer support roles and more. Of note, the company is proud to have in its strong ranks Mark Döhmann who provides overall technical support in addition to being the driving design force behind the Döhmann Audio turntable products. Then, in early 2023, seasoned industry pro Paul Astbury was engaged as General Manager to oversee the business and manage its ongoing development.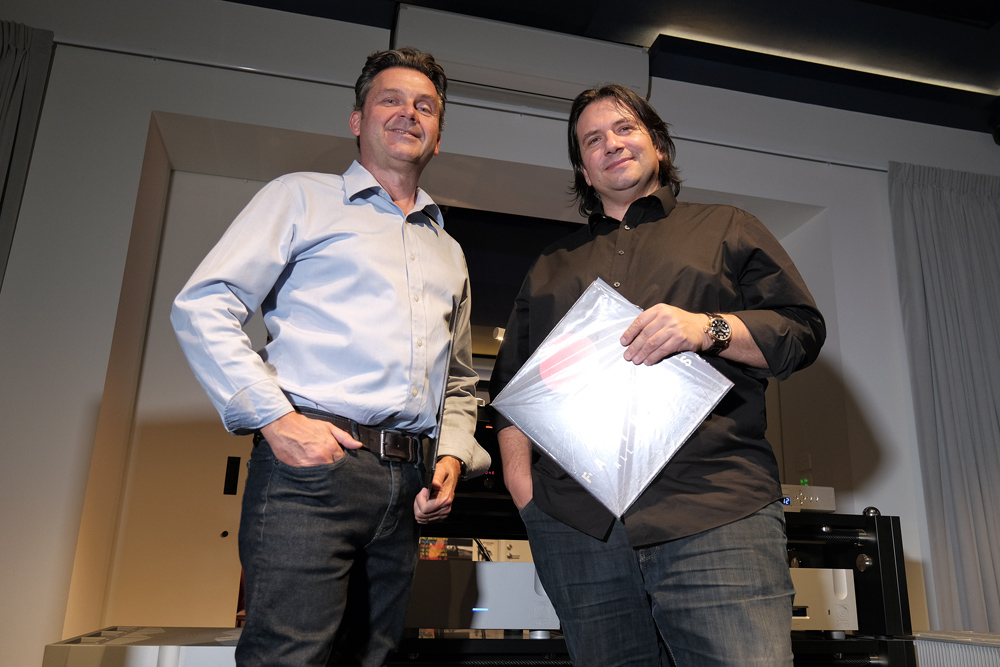 Paul Astbury and George Moraitis
Once Returner
So back to the build at hand. The gutted space was divided into three large areas. Or three-and-a-quarter if you count the small entry lobby. Past that street-facing decompression chamber, you enter the mother ship's main navigation bridge.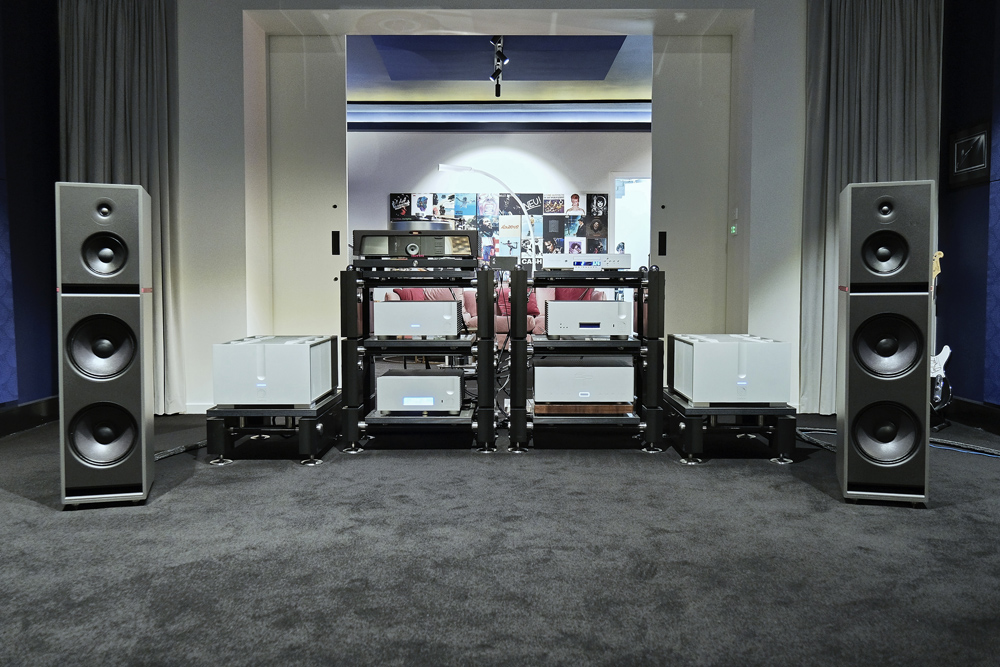 It's a large space with a centrally-placed 'Main Attraction' system which, at the time of my visit, featured a Döhmann Audio Helix One turntable, Taiko and Ypsilon electronics, all sitting atop the super-impressive Wilson Benesch R1 audio rack system. Stage III Concepts cables tied it all together, including a pair of newly arrived Stenheim Alumine Five SE loudspeakers which were at the mid-running-in stage.
While the room's side walls were peppered with other products (mainly speakers), directly on the opposing side of the room – towards the entrance – a further system featured Aesthetix and DarTZeel electronics sitting on AG Lifter racks and powering Cessarro loudspeakers with low-end augmentation by the same company's new subwoofer.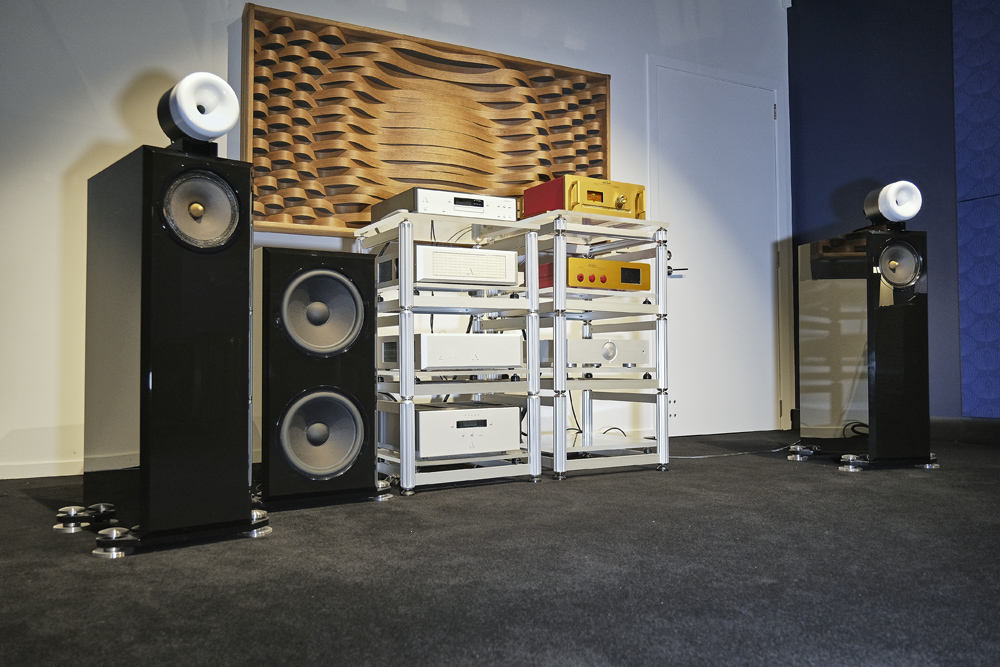 This main space is able to be further extended (behind the system racks) via a set of massive sliding doors. Conversely, by sliding the doors shut, the configuration now allows a smaller, yet nicely proportioned room to operate independently at the rear.
From within this room, the sliding doors are acoustically treated with RD Acoustic diffusor panels – also a Nirvana Sound import product – where a set of Wilson Benesch Discover 3Zero speakers ran with Air Tight electronics. Further Stenheim models and alternative electronics allow a variety of system configurations and equipment flavour options.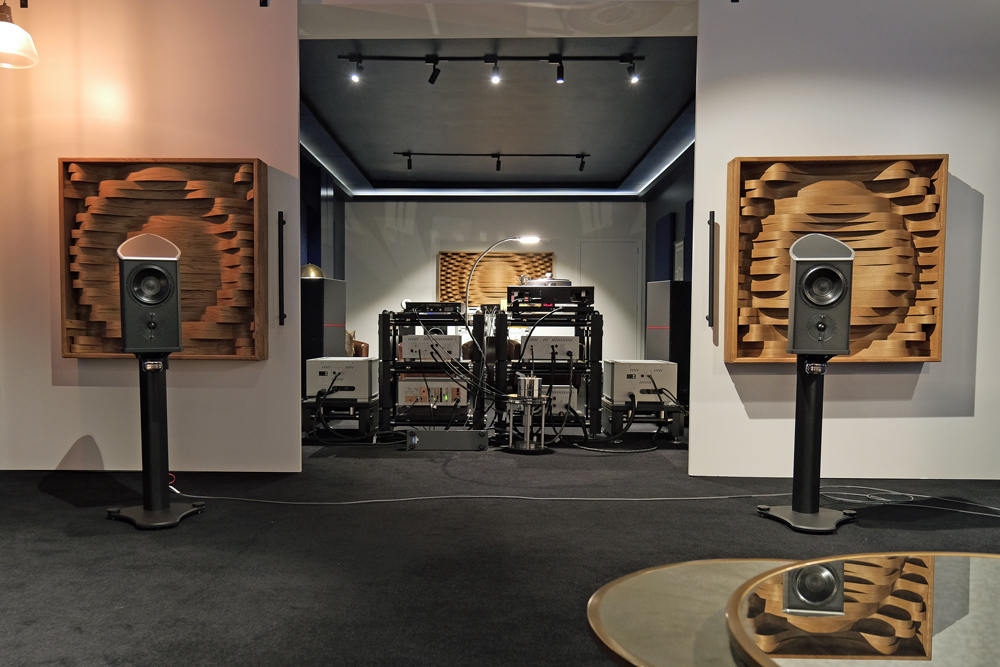 A further section towards the rear of the showroom acts as a storage area and a modern kitchen/food preparation space where my sampling of the in-house coffee was very pleasing indeed. That morsel of gastronomic joy has become somewhat of a running theme within my reports… love, love a good coffee. Tick.
Arahant
So, arrival and destination. It's about the music, right? Moraitis and Astbury treated me to a six or seven track listening session in the main system, on vinyl. A treat. On the Dohmann Audio Helix One Mk.III. More treats.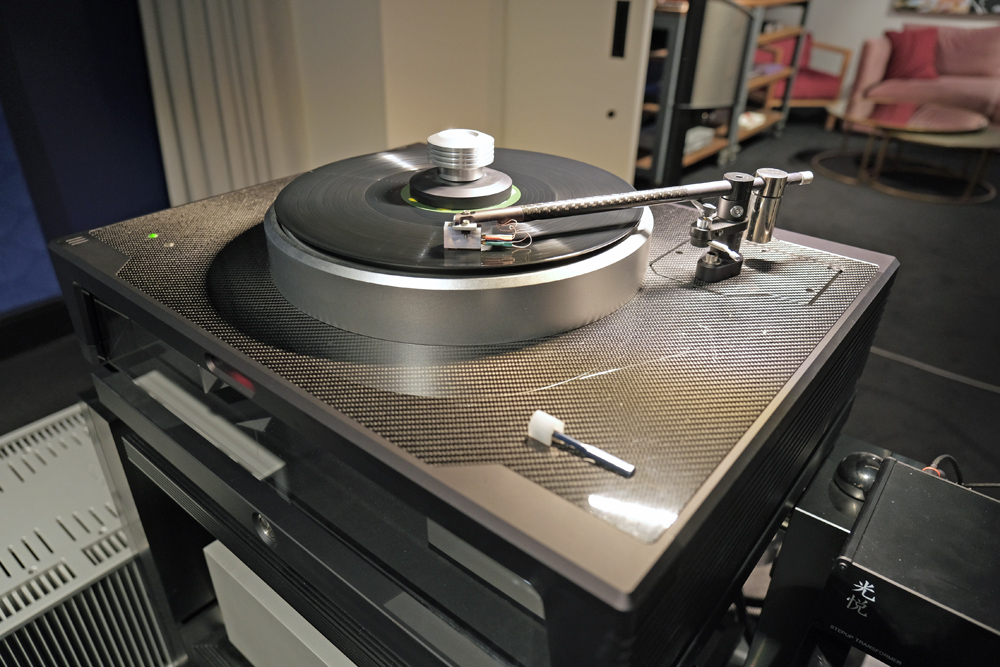 The varied music showed the excellence of the source and driving components while also demonstrating the great promise of the just-landed Stenheim speakers. This is a true rosebud pending full bloom. In its still to blossom state, the system exposed a marginal imbalance in the Stenheim's highs – something which I can confidently affirm will ameliorate over a few dozen hours. I know this. Based on my extensive experience with new speakers. These speakers will bloom into something quite special.
That marginal from-new brilliance in the treble notwithstanding, the system's overall performance was excellent. Super dynamic, resolute and layered while also slamming with powerful low-frequencies. In fact, given some more play time, I'm sure the Stenheim speakers will be immensely impressive. I look forward to negotiating a formal review of these extremely attractive speakers within the framework of SoundStage! Australia HQ's system and room.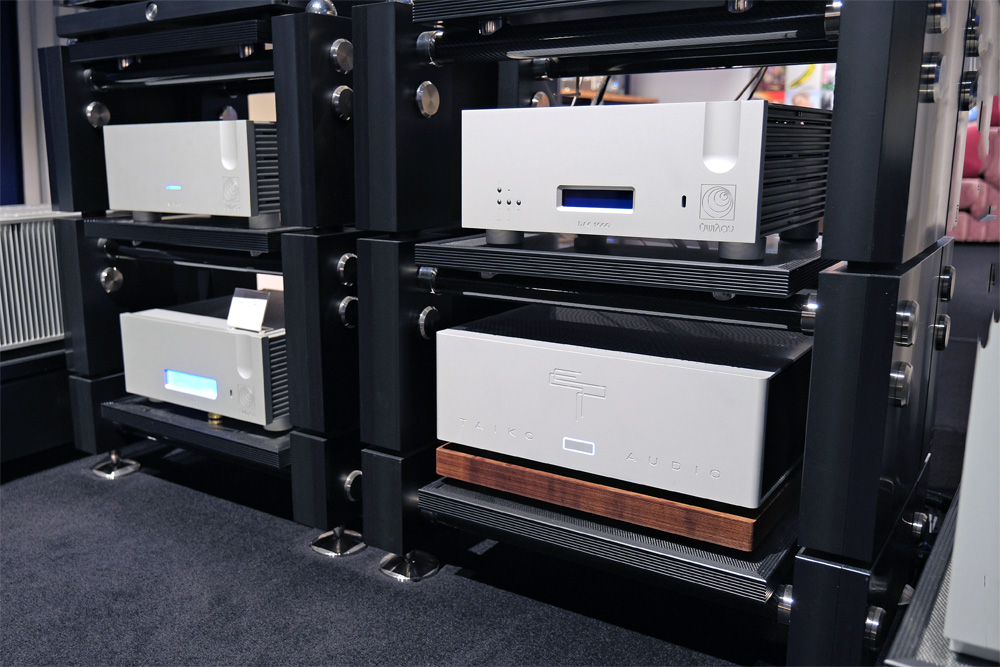 Given the substantial changes at Nirvana Sound over what has been a relatively short time, and what would surely be interesting stories behind the scenes, I looked for some deeper Yin-yang perspectives from the people behind the company.
I asked about the aims and some of the challenges faced when refurbishing the space in Bentleigh and transforming it into, firstly, an environment with suitable acoustics and, secondly, the appropriate conditions for auditioning comfort and music playback? (My enquiries were responded to by the Nirvana team as a group effort.)
Our aim was to create a space which would allow people to relax and enjoy music. We chose a darker colour palette to minimise visual stimuli and ensured that the space was uncluttered so that distractions were minimised. The aim was for our clients to enter the space and then, when the door closes behind them, the feeling would be a separation from the outside world and all of its stresses and complexities. To lose track of time, quieten the mind and enjoy music.
We also wanted to avoid using many of the tricks and technologies which are often used in auditoriums and high-end audio audition rooms around the world. It was important to us to build our rooms in the same way as a normal home is built, with stud walls, normal plaster board and no special construction methods or hidden sound treatment materials. Once construction had finished, we then used a few absorption panels at reflection points and a couple of diffuser products behind some of the systems – that's all. We did this so that we can give people an honest experience of what a quality system could sound like in their own home.
When we measured the room accurately and used our propriety software to assess the space, we were surprised that it measured very well and did not require any further attention. Sonically, it is a superb space and we have received very positive feedback around the presentation of our various systems.
I feel that we achieved our initial objectives as the listening spaces feel positive to abide in. There is an ambience of luxury and comfort but not so much as to draw attention away from the jewels in the crown – the music and the wonderful equipment we use to bring it to life. It is a place where music can be experienced in comfort and celebrated.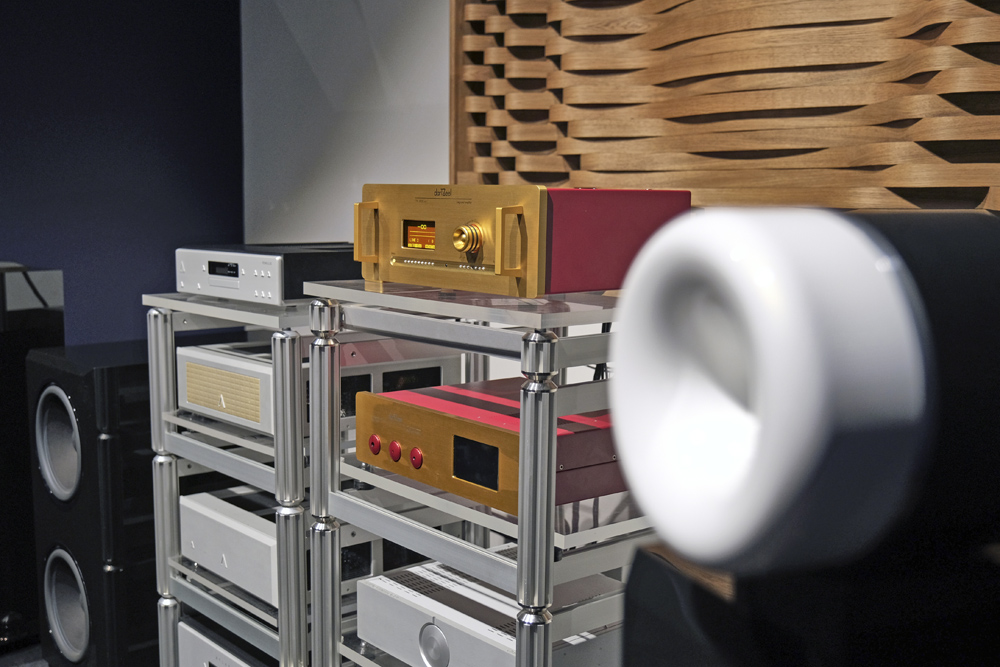 From memory, this project began roughly around the time COVID smacked our global collective face. How did you tackle that unforeseen and extremely challenging scenario, especially in light of Nirvana Sound's products which demand in-person auditioning?
No one could have predicted what was about to happen but in hindsight, we could not have picked a more challenging time to start Nirvana Sound! Aside from the significant investment in creating the showroom facilities and the stock that had been ordered, Melbourne became the most locked down city in the world. We had to be careful, patient and constantly remind ourselves of why we were doing this. When the reality of the pandemic panned out, we were very careful with our financial management and became innovative with finishing our fit-out. We also focussed on our website and started building our brand awareness slowly.
The greatest challenge was the fact that after such an extended lock-down period, the psychology of the community was severely affected. People were suffering, cautious and fearful in a way that naturally, made high-end audio a lower priority in their lives.
Our reaction to this was to promote the message that music is a great healer. Forget about the equipment, just listen to music and let it do its magic. We immediately started to hold monthly events which ranged from live-streaming concerts to themed music nights, turntable tutorials, etc. The idea was to encourage our community to gather together and celebrate this artform, to enjoy and be nurtured by music. These evenings worked well and a type of community spirit emerged. Eventually, people started to enquire about how to improve the sound in their own home and things got on track.
As the spectre of the pandemic wanes, will Nirvana Sound host special music and VIP events to reinvigorate itself and the local industry and to reconnect/grow with its client base?
Yes, we already are doing that now and in April we held 'The Stenheim Sessions' which had a full-house attendance. When we return from the Munich High-End Show, we have plans for a wonderful set of events in the second half of the year, including a few VIPs from overseas, some very interesting product launches and artist/album evenings.
Events are one of our favourite ways of spending time with our community. Last year, we live-streamed a jazz concert from the Van Gelder studios in New Jersey and there was such a sense of occasion, electricity in the air and a palpable, believable soundstage that everyone actually felt like we had just been there live. These moments built a shared sense of belonging and great memories.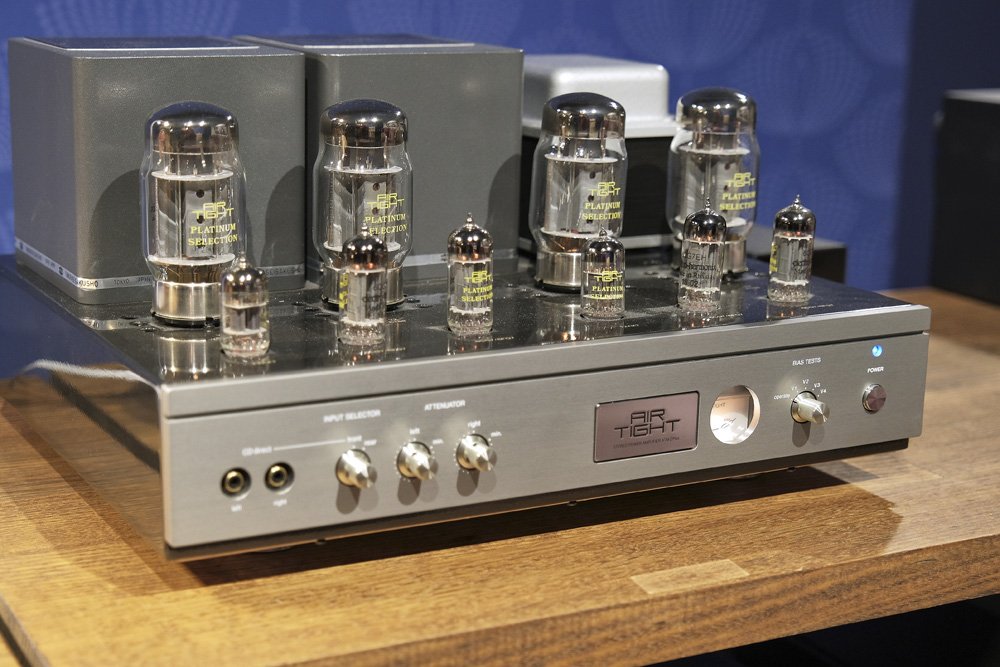 Nirvana Sound's product portfolio has grown in representations but has also evolved in terms of focus and diversity. Can you talk about how you go about selecting products you stock or would like to stock?
Our intention has always been to serve people who are looking for a greater emotional connection with music and who are open to experience what high quality, rare, boutique specialist brands are capable of. For us, it's not about collecting a portfolio of brands. We have a clearly articulated opinion of what constitutes an emotionally captivating music listening experience and we only choose equipment that can elicit this response. Of course, this is purely subjective, so we also draw on many years of experience in setting up high-end systems for clients, demonstrations and shows around the world. When people are pursuing this level of sound, we find that they generally eventually end up using a small number of brands that share a similar design philosophy.
Therefore, products are selected based upon their sonic presentation, engineering/design credentials, build quality and reliability. We do not care if they are well known or not, or if there will be great sales or not as we are not a box-moving company. We select equipment only if we feel it delivers that next-level experience to our clients and if we would personally choose to use it in our own systems.
We curate our brands and equipment as follows. The fundamentals of achieving a great sound are the same for most audiophiles. Imaging, soundstage, frequency extension, PRAT, Tone, Timbre and the perceived location of the musical elements are all important. Most quality equipment achieves these parameters reasonably well.
The next set of criteria are not as easy to achieve – realism and believability. Does it feel like the artist is appearing in front of you or like you been transported to the venue? Which do you prefer? When you listen, does your mind relax, surrender to the music and accept it? Or does your mind go to different elements in the music that stand out or draw attention to themselves? After listening for a while, have you gotten into the music completely, or are you acutely aware that you are listening to a hi-fi system, a facsimile of a musical event?
The final criteria that we look for when selecting equipment is actually very difficult to find – emotion and engagement. Is the intention of the artist being conveyed? What is the emotion of the music and is it obvious? Is your body unconsciously reacting to the music, moving and engaging with it? Are you finding that you are unconsciously smiling, singing along or tapping your foot? Are memories being re-kindled or emotions being triggered? These are the aspects that are important to us.
What are the manageable limitations and, conversely, the freedoms that come from operating in a boutique, by-appointment retail model based around the association with a single distribution partner?
This approach has certain freedoms, like having total control over the customer experience and being able to engage with our clients totally on their terms. They can visit whenever it suits them and have private one-on-one time with us without any distractions. This allows many possibilities where we can have the time and space to explain the technologies, demonstrate the products, explore interesting music and do a bit of a 'deep-dive' into the sound. Clients have often commented that they enjoy the experience on many levels. For people that are more technically minded, we can explain the engineering concepts thoroughly and for those that just want to listen, we can demonstrate how the different technologies manifest as different inflections within the sonic presentation. We find that once people actually understand why a piece of equipment sounds the way it does, it often enhances the ownership experience.
We also occasionally host people who have travelled from other states or even other countries to audition a system. These cases present deeper opportunities for connection as we often organise dinners, accommodation, sight-seeing, etc. in addition to the auditions. We aim to give people a white-glove experience which also reflects on the quality of the audition but it's all about getting to know and understand the person.
The limitation with this approach is that some people feel that if they make an appointment, it morally obligates them to buy something so it's possible that perhaps some people do not reach out. This is why we decided to open on Saturdays 11am-3pm, so that people can just wander in like they would interact with a traditional shop or dealer. The irony is that there is absolutely no obligation to do anything apart from enjoying yourself. We really enjoy playing music and setting up systems and we love sharing those moments with people. Whether they buy from us or not is irrelevant, everyone is welcome and part of our community.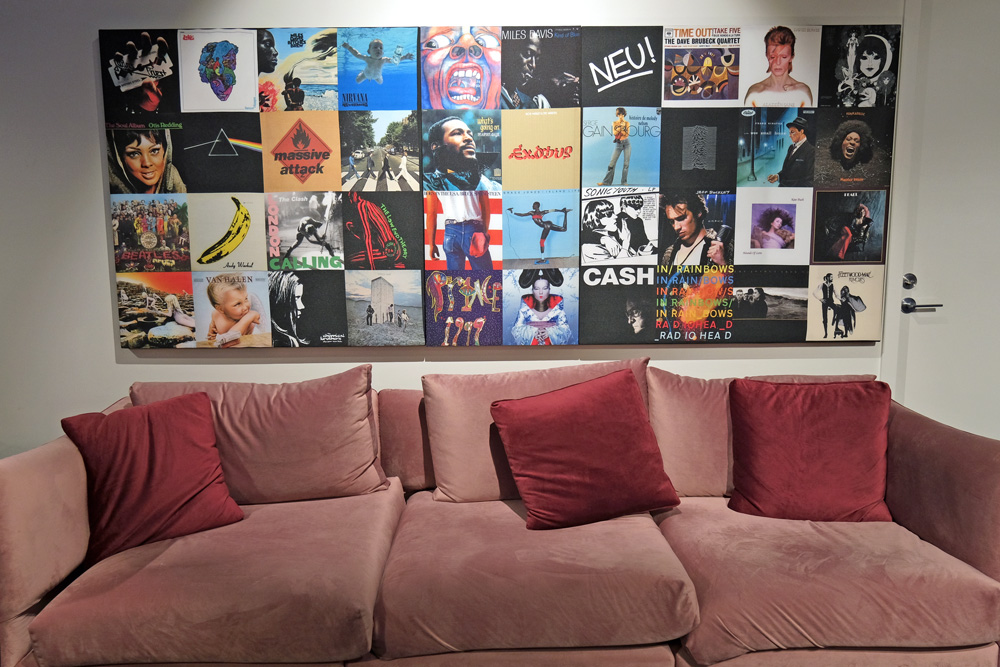 What will a potential customer experience when visiting Nirvana Sound?
A visitor will experience a place that is dedicated to the hobby of listening to music and the freedom to simply enjoy it. You can visit us and stay for as long as you like listening to our extensive record collection or whatever your heart desires.
If you are interested in having a chat about your personal sound, it would be our pleasure to talk with you about what you are experiencing, what aspects of your sound you enjoy, what aspects you feel could improve and what you are wanting to experience. Each person's journey with music and audio systems is unique and we would like to understand yours. Often, we find that some simple changes can make a big difference and our aim would be to help you optimise what you have so that you can hear it at its best without having to invest in new equipment.
For those that want to explore new possibilities, we begin by showing you different sonic presentations. For example, a panel speaker will sound different to a dynamic driver speaker, or a horn or an omni-directional speaker. Experiencing multiple presentations and technologies helps you to understand what type of sound works best in your room and more effectively connects with your emotions. We then demonstrate various combinations of equipment based on your feedback and comments.
We are big believers in system synergy, so we are able to combine equipment with similar design priorities that works well together. This approach of trying different sonic palettes and slowly identifying and closing in on what is best engaging you emotionally allows people to get to know their equipment preferences. Our aim is that visitors feel appreciated, feel that they are being cared for by experienced, knowledgeable people and that their (our) hobby is celebrated.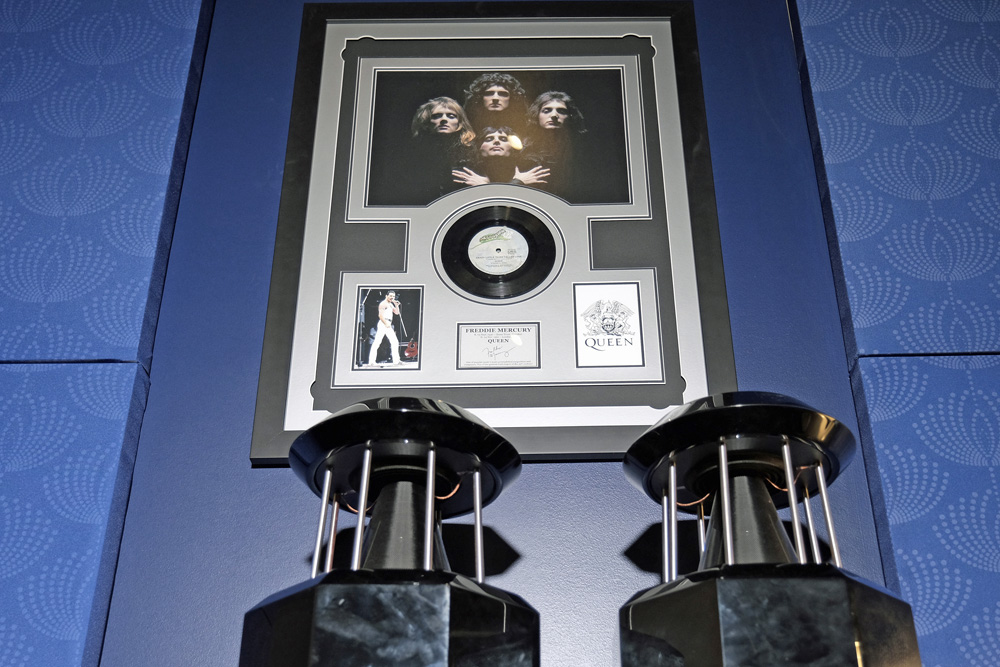 What are some of the strategies and targets Nirvana Sound is looking to implement in order to differentiate itself within a mid-sized, oversaturated Australian audio market?
It is true that the Australian market is oversaturated from the perspective that, for a country of our population size, we seem to have access to a wide variety of brands. On one hand this is great for the audio buying community as there is lots of choice and opportunity.
On the other hand, when the amount of supply into a small market is too large, the danger is that everything becomes a highly competitive, commodity style, box-moving experience and people do not receive the time, audition experiences and care that they need to make great long-term choices. This is how people get into the familiar equipment churning audiophile merry-go-round and this can be disheartening (and expensive).
Before we formed Nirvana Sound, we were all customers within the Australian market for decades. Based on these experiences, our strategy for Nirvana Sound is to provide a different experience to the 'norm'. To begin with, we are all 'music-nutters' and highly passionate about audio systems (our partners feel we need psychological therapy). We genuinely celebrate the hobby and consider every client to be special because music is also important to them. Without people pursuing better sound, there would be no industry, so we appreciate them.
This approach permeates everything we do. Rather than just offer equipment, we have a blog and music recommendation part of our website. We regularly run events and provide various services, including training, cartridge re-tipping and professional analog system calibration. We also have a 'happiness guarantee' policy and other customer-first innovations that give peace of mind to clients investing in system upgrades.
In addition to these differences, we aim to deliver a high quality audition experience because there's nothing as effective as people physically experiencing how a great system makes you feel. When you combine these elements, we feel that Nirvana Sound is quite unique in what it offers the Australian music enthusiast community.
Has the manufacturing arm of Nirvana Sound, which produces the highly acclaimed Döhmann Audio turntables, opened doors in terms of product accessibility and general resources?
Although sharing a similar ownership structure, Döhmann Audio and Nirvana Sound are operated as two completely separate companies. Döhmann Audio is a manufacturing operation with huge investment in R&D and with an international distribution network. Despite the fact that they are different entities, ironically it was the work that we did within Döhmann Audio that led to the establishment of Nirvana Sound. Our commitment to demonstrating the turntables in international shows and delivering them to clients around the world led to the development of the key relationships that made Nirvana Sound possible.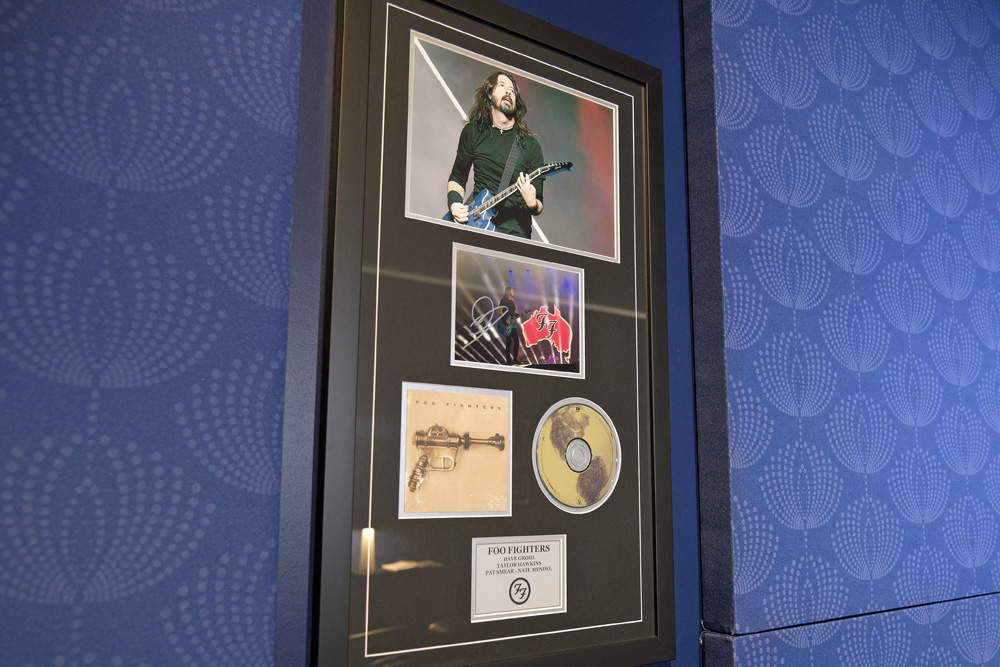 In your opinion, what is the forecast for the future of audio and how will Nirvana Sound slot-in to that projection?
When we consider what home audio is – it's really people investing in the appreciation of the arts. Music is one of the most captivating artforms. It's been with us from the dawn of Man and it will be with us eternally. What is always changing is 'how' we appreciate it, and we believe that the industry will continue to be relevant because there will always be a small section of the greater community who will strive to want to have a more visceral connection to music.
The idea that high-end customers are a dying breed of old tweed jacket wearing men who like to tinker with speakers and cables is simply not true, as least not in our experience. The fact that vinyl has made such a huge resurgence in the modern digital world is proof that people are wanting to connect with music in a personal, intriguing way and we feel that this is part of the human psyche. We feel that the trend towards integration will continue to increase and the offering of very high-performance integrated amplifiers and DAC/streamers will increase in time. We feel that the market will become more sophisticated with its knowledge and buying decisions. We can see now that boutique brands like Stenheim, Wilson Benesch, Goebel and Cessaro are permeating further into the mainstream as audiophiles are exposed to more information and possibilities.
We also feel that discerning buyers will continue to develop personal relationships with trusted audio consultants and the buying experience will be more customised than it is right now. A huge world of audio delights exists beyond the commonly known over-hyped and mass-marketed brands that most people think have defined high-end audio since now. As these possibilities reveal themselves, it will be an exciting time for those that yearn for a deeper connection to the artist's message and Nirvana Sound is well placed to drive these improvements and innovations.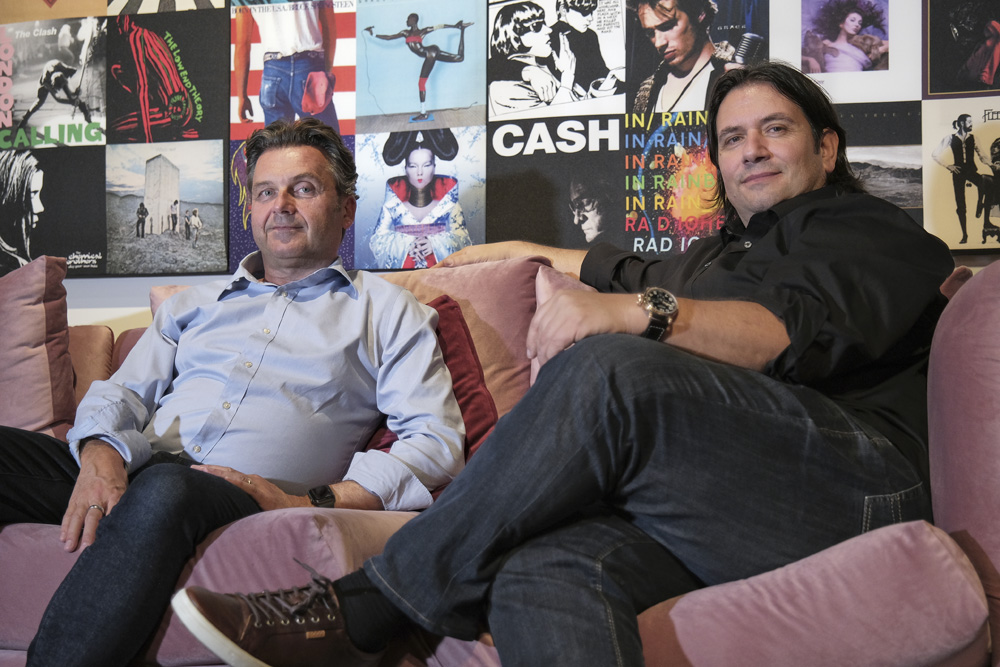 Conclusion
It's interesting that the industry's perceived zeitgeist is one of bricks-and-mortar stores being in tangible decline. My experience, of late, is that while over the years some have indeed shut shop, many have recently erupted forth from a healthy spring, rich in high-fidelity nutrition and fulfilment.
Nirvana Sound is one of the latest additions to well forth onto the high-end audio roadmap. It should now be an integral stopover in the audio journey of the astute enthusiast. As a music lover, venture into Nirvana Sound and, I'm confident, you'll transcend to a supreme state of enlightenment.
… Edgar Kramer
This email address is being protected from spambots. You need JavaScript enabled to view it.
Nirvana Sound
9 Clarence Street
East Bentleigh VIC 3165
Melbourne, Australia
(Australia) 1300 988 366
www.nirvanasound.com