Audio-Technica celebrates its 60th Anniversary since the company's inception by founder Hideo Matsushita, with the release of a flagship cartridge and a limited edition commemorative turntable.
Audio Connection has seen a spate of events in the last few weeks and the store was, once again, the venue for Audio-Technica's milestone announcement. James McKenna and Arron Millikin from Technical Audio Group – Audio-Technica's Australian distributor – were at hand to meet selected guests and members of the press. We were treated to the very first showing, in this country, of the new 60th Anniversary commemorative AT-MC2022 flagship cartridge and AT-LP2022 limited edition turntable. Yes, 60 years… The company has certainly come a long way since Matsushita-san's Shinjuku apartment beginnings in 1962.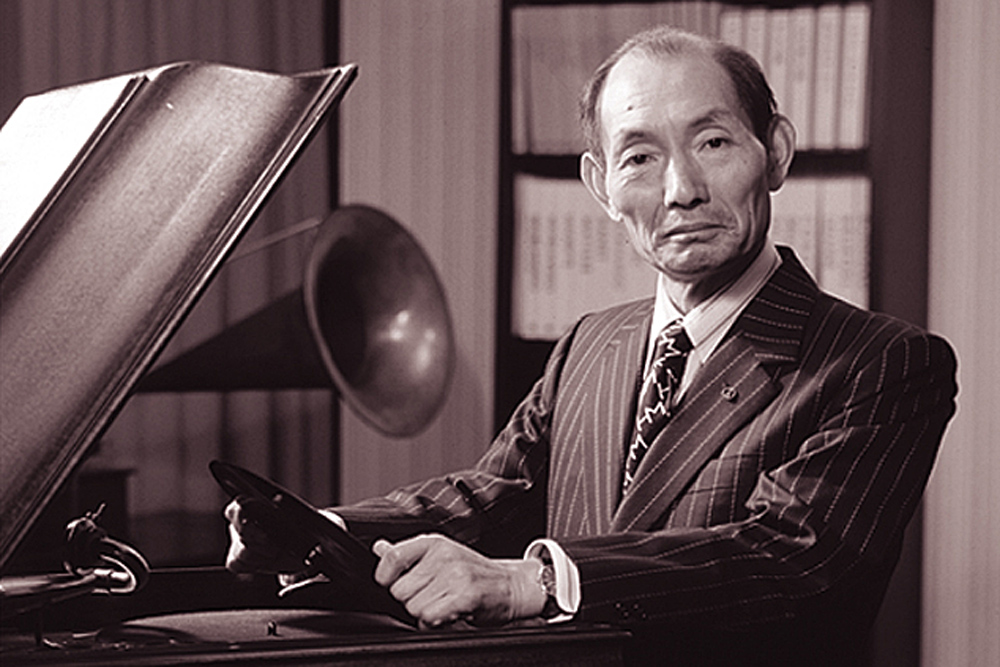 The AT-LP2022 is a belt-driven, acrylic-based beauty with bespoke carbon fibre tonearm. The turntable package includes Audio-Technica's lightweight AT-HS4SV headshell, the AT-VM95EBK black cartridge and a "limited edition" Shibata stylus (which is interchangeable and compatible with the company's VM95 series products). Of course, the AT-LP2022 tonearm/headshell can also accept any cartridge including Audio-Technica's own varied and superb offerings. The turntable looks stunning in its clear high-density acrylic plinth/chassis which, at 30mm thickness, promises to provide a solid platform for the platter. At the price of AU$2499, and with the performance potential based on the quality of the various components, the package represents excellent value.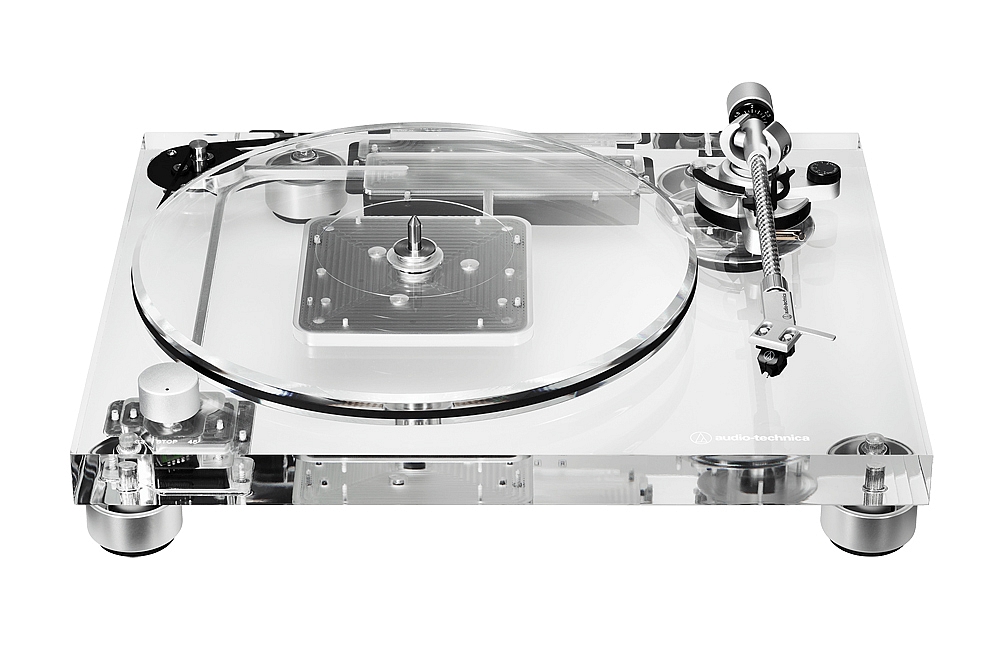 A listening studio down the corridor housed a high-end system featuring Audio-Technica's new AT-MC2022 60th Anniversary flagship cartridge fitted onto a Linn Arko tonearm and LP12 Selekt in glorious gloss green. The turntable was hooked to a Clearaudio Basic phono stage, a Gryphon Diablo 300 integrated amplifier and Wilson Audio Sasha DAW speakers. Cabling was via Nordost and Transparent. This was to be the space where we were to audition the powers of the flagship AT-MC2022 Moving Coil cartridge within the context of a fine system.
The AT-MC2022 is a AU$15,999 cartridge which, as the company claims, adopts a unique super-thin cantilever (0.22mm) and stylus design which is constructed as a single piece from lab-developed diamond. There may be designs out there targeting a similar construction ideology, however, we can't think of one which actually combines both components into a unified singular diamond piece.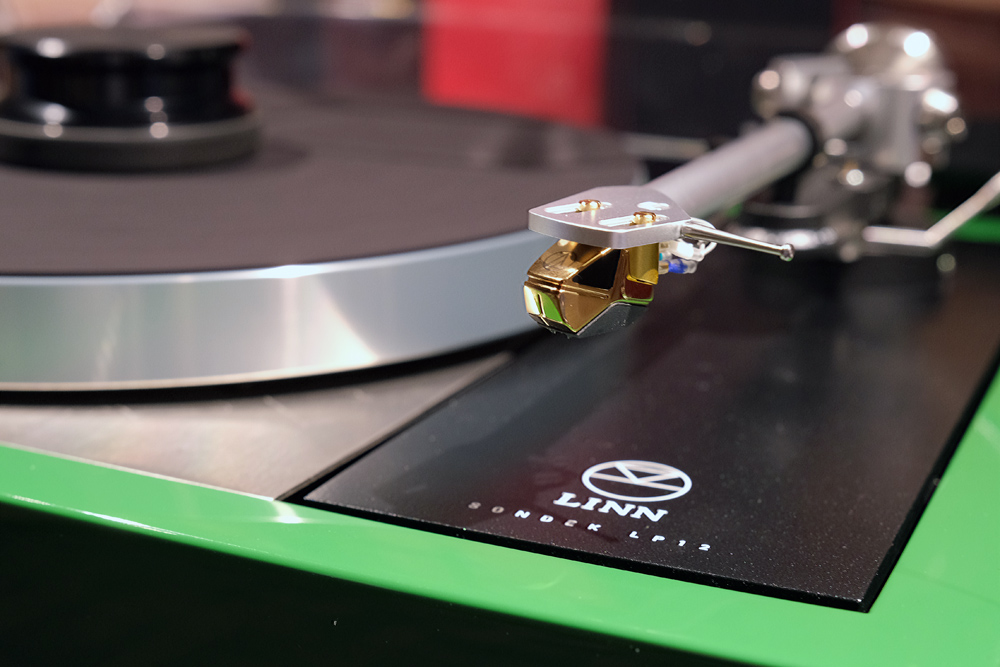 Beyond the genius one-piece cantilever and stylus assembly, the AT-MC2022 cartridge features a combination of aluminium base supporting a titanium body which houses a powerful and "efficient" magnet system. Thought has even been given to the cable pins too, which are plated with a layer of gold said to be about 30 times thicker than conventional plating.
Audio-Technica further explains the celebratory aspects of the AT-MC2022 which also features "… design accents inspired by traditional 'shippo enamelling' (Japanese cloisonné) and comes in a specially crafted walnut storage case with flip lid, drawer and acrylic window engraved with the product's serial number and the 60th anniversary A-T logo".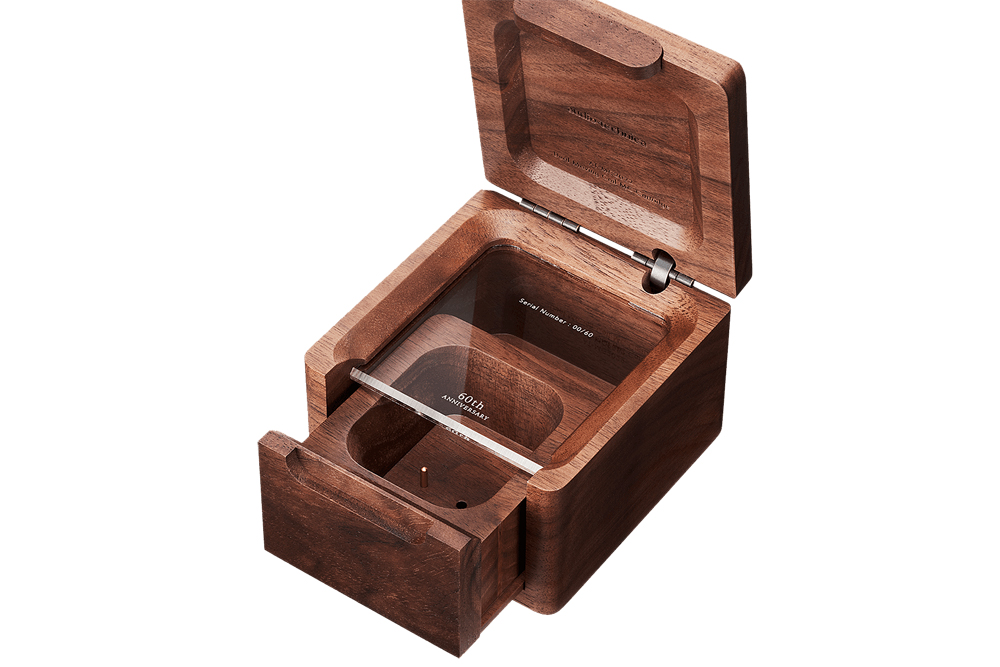 We were treated to some music by DJ James McKenna which included mainly contemporary music from James Blake, D'Angelo and more. The vinyl had been recently cleaned and the playback was… just about pristine. These were heavy-rotation records, as McKenna explained, yet the AT-MC2022 played with extremely low hiss or surface noise allowing clear detail and present vocals. The bass was well controlled and nuanced while dynamic expression was up with a select group of top-tier cartridges.
At this stage, the AT-MC2022 cartridge is almost as rare as hen's teeth. Only four have been allocated to Australia from a first batch dedicated to show the world what Audio-Technica is capable of at the high-end level. Full production is yet to commence. Alas, the sample shown – and played – at Audio Connection's event will be leaving the country before Christmas 2022.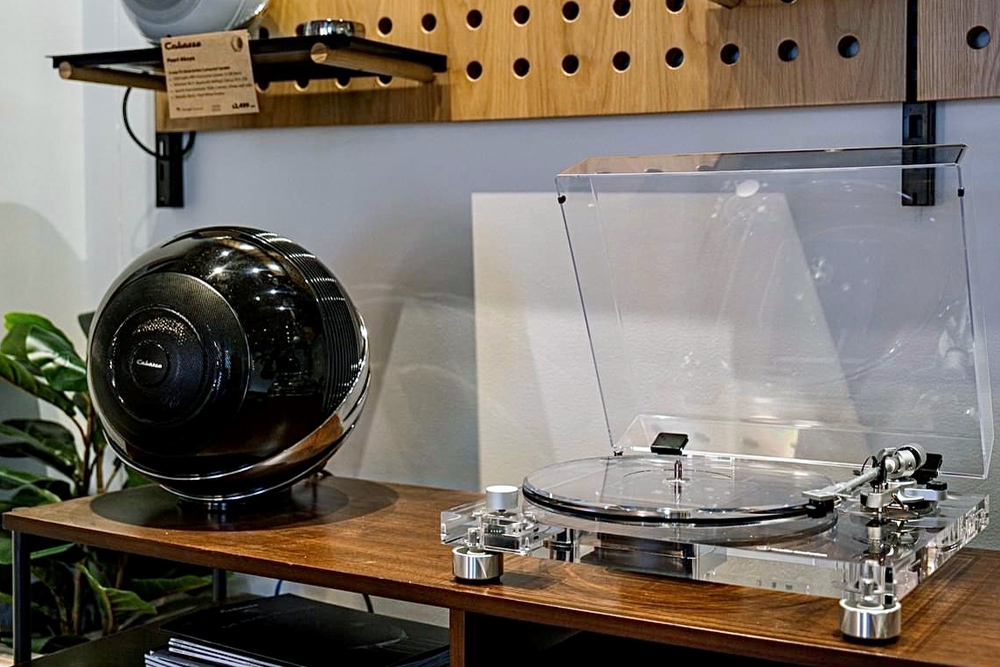 Having said that, the 60th Anniversary AT-LP2022 turntable package remains at the store and is available for audition while arrangements are being finalised for wider availability throughout the country. It must be said, both these new offerings, which are of course at opposing ends of the market price-wise, are extremely promising and provide a worthy addition to the current high-end analogue products market.
… Edgar Kramer
This email address is being protected from spambots. You need JavaScript enabled to view it.
Audio Connection
515 Parramatta Rd
Leichhardt
Sydney NSW 2040
+61 2 9561 0788
www.audioconnection.com.au
Technical Audio Group
43-53 Bridge Rd
Stanmore NSW 2048
+61 (0) 2 9519 0900
www.tag.com.au