The picks of the show from this writer's perspective from the last day when things settled in. The ones that were the most captivating and engaging. Ten stonking rooms from Hong Kong. This is the Kramer experience, a cocktail of sensory delights seasoned with contrasts, like the aftertaste of salt on glass rim, with the scuffles of the crowds, the impenetrable sweet spot barriers and much more…
Considered by many to be the premier show in Asia, the epic that is the Hong Kong High-End Audio Visual Show proved, once again this year, that enthusiasm for high-end audio is vibrantly active and indeed thriving in this most exciting part of the world.
Organised by Hong Kong's largest audio publication Audiotechnique, this extremely well-staged show saw over 30,000 attendees over its three days of hi-fi mayhem from Friday August 11 to Sunday August 13. The show – whose exhibitors are an assortment of local offices of global audio companies, manufacturers and local distributors and retailers – covers three floors (around 10,000 square meters, we're told) of Hong Kong's bayside Convention & Exhibition Centre.
If you arrive at 'open doors' time you'd be amazed at the 'maddening' crowds which are guided, through snaking rope-corridors, into a steady singular flow. Efficient people handling means short waiting times before getting into the main floor on Level 3. To the side of the registration area the expanse of open floor sees a stage for a constantly-cycling variety of live music acts from Scottish pipes groups to young traditional Chinese drummers and much more. The main show area is a large exhibition-style space with a diversity of companies including ones not normally associated with this type of event, such as Fender Guitars – who showed a variety of musical instruments and some low-end audio – and Sony which had a large display area featuring a generous space for headphone auditioning, a mini theatre and a number of the company's 4K displays which looked rather good given show conditions.
A sizable area of this space is also dedicated to providing a 'marketplace' vibe with numerous stalls selling audiophile quality vinyl and CDs while others offered an infinite variety of components, cables, tweaks and accessories. An 'avenue' of prefab rooms (all air-conditioned and generously proportioned) saw auditioning spaces packed with keen enthusiasts sampling audio kit from around the world in diverse system contexts.
Two further floors – Levels 2 and 4 – housed dozens of more formal, well-proportioned and acoustically-decent rooms featuring a cornucopia of some of the best high-end money can buy. Understandably, given the sheer number of attendees, all the exhibits were 'standing room only' which makes for challenging photography and an even stronger confirmation, for this writer at least, that serious critique of any audio system at this show – and indeed at any show – is at best ineffectual and, at worst, futile. But to the punters, many of whom may not have seen gear of this level in the flesh before, the show provides a chance to hear a semblance of the potential from these exotics while also providing the opportunity to admire the designs and construction quality from the best in the world.
So, to Audiotechnique and its General Manager and show organiser Rebecca Chin, a huge congrats re this extremely successful event. As she put it when she cordially greeted me on the Saturday morning, "have a look around, get a feel for the show, see the best gear, enjoy…" Yes, Rebecca, that indeed I did.
So here, after three days of Asian show glory, and in no particular order other than geographical location as I roamed, are my 10 standouts from the Hong Kong High-End Audio Visual Show 2017: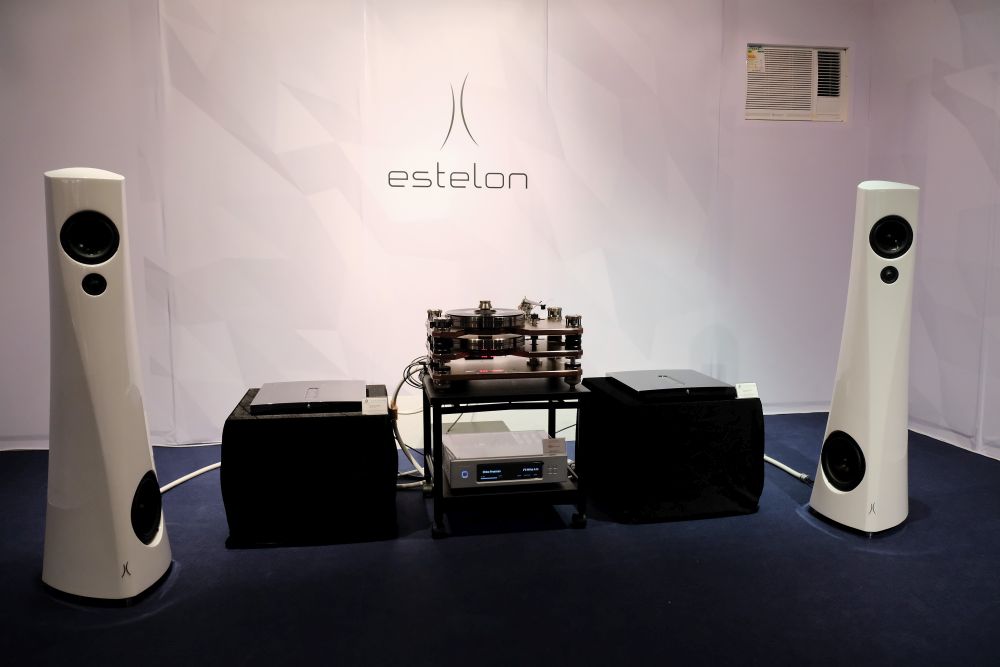 Estelon with Devialet, Kronos turntable and Aurender digital. Clear, accurate and with great depth.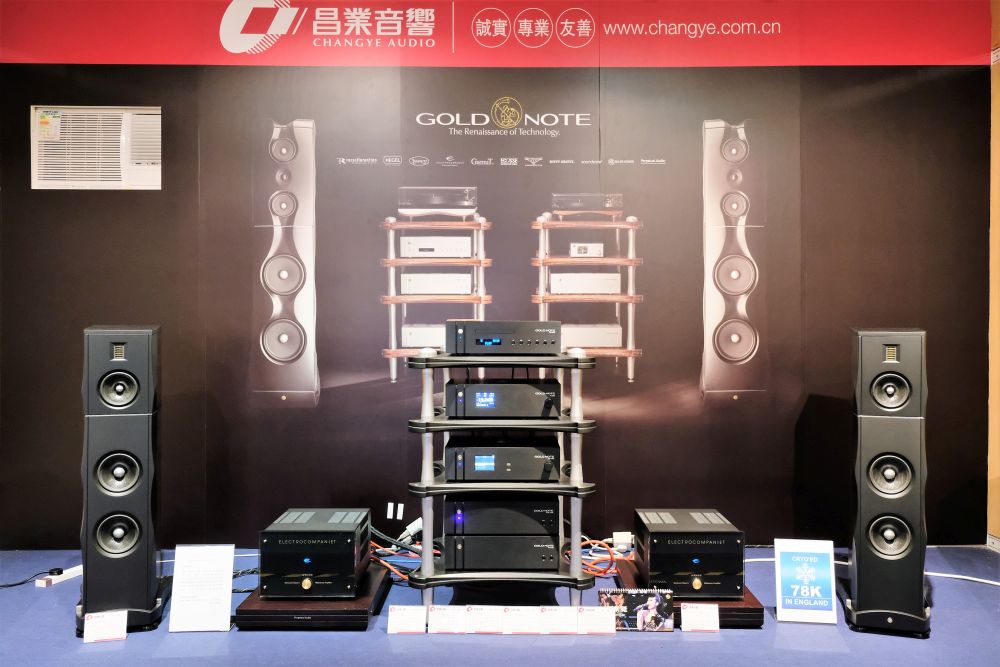 Gold Note system with aid from Electrocompaniet monoblocks driving Gold Note's superb XT-7 providing a rich and powerful sound with very punchy bass. (Changye Audio)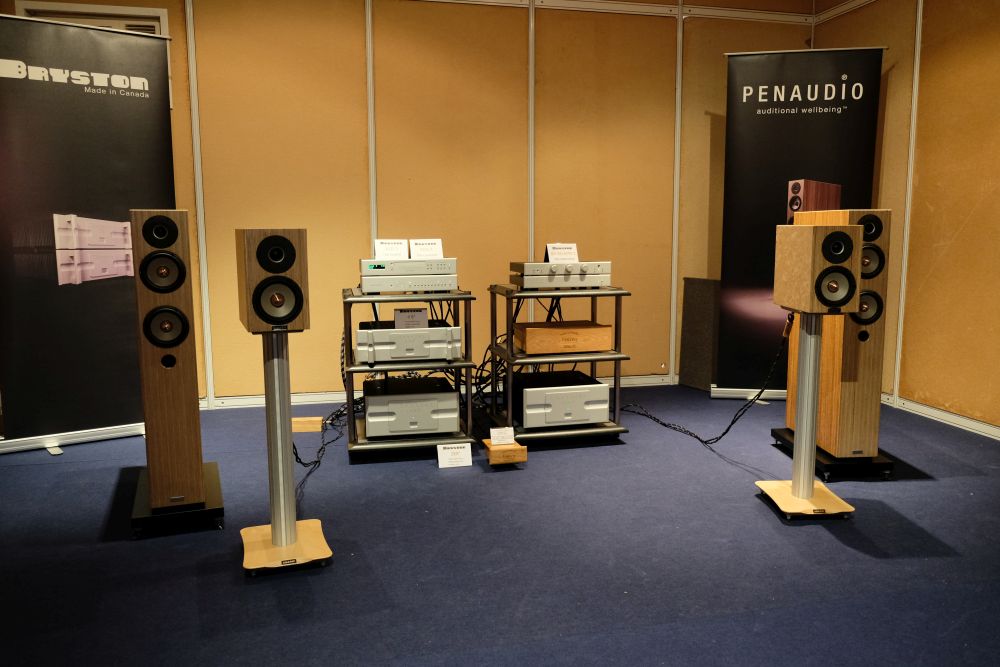 Bryston electronics and Penn Audio's Cenya Signature standmount (Entreq cables and grounding) were teamed up for a terrific sound which was lively and detailed yet musical and sweet. (EXN Audio)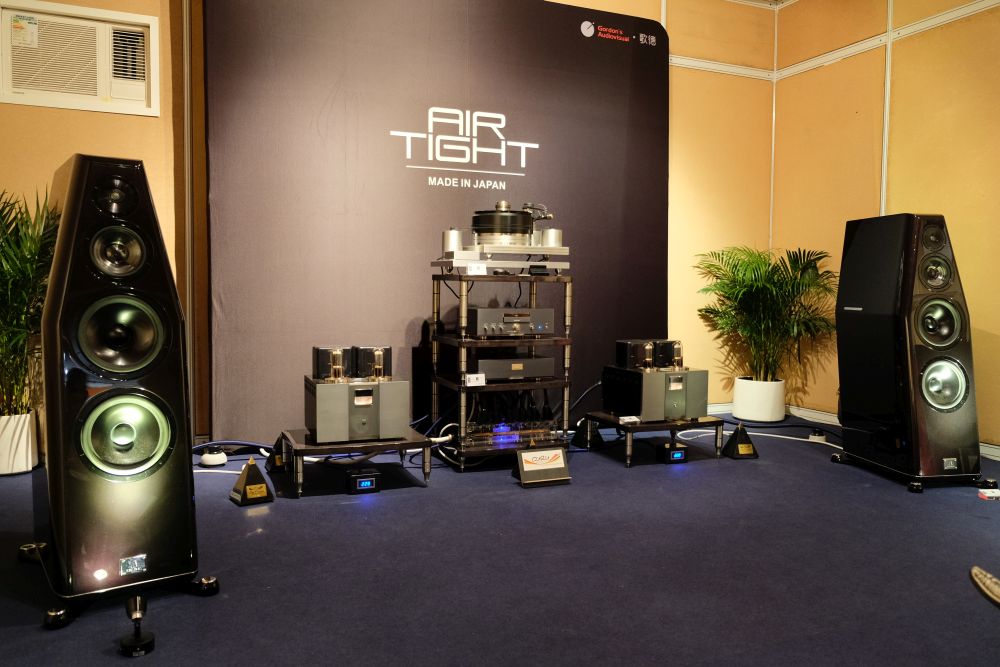 Japanese high-end valve specialist Air Tight showed with Kharma DB9 speakers. Solid sound with perhaps a tad too much bass but oh-so-sweet and rich mids and highs. (Gordon's Audio Visual)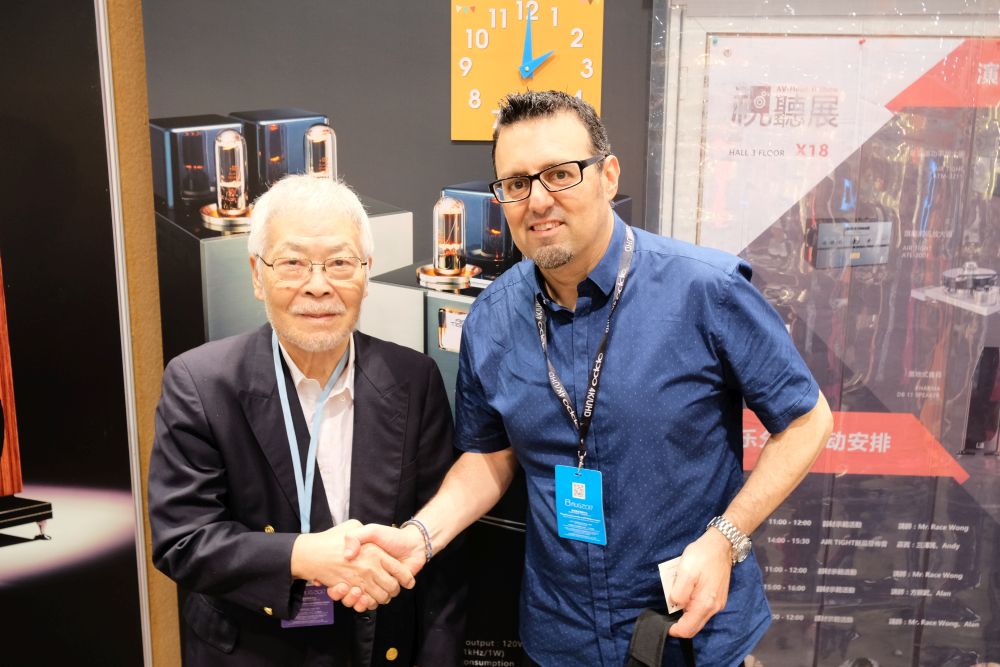 Atsushi Miura-san, founder of Air Tight, and yours truly.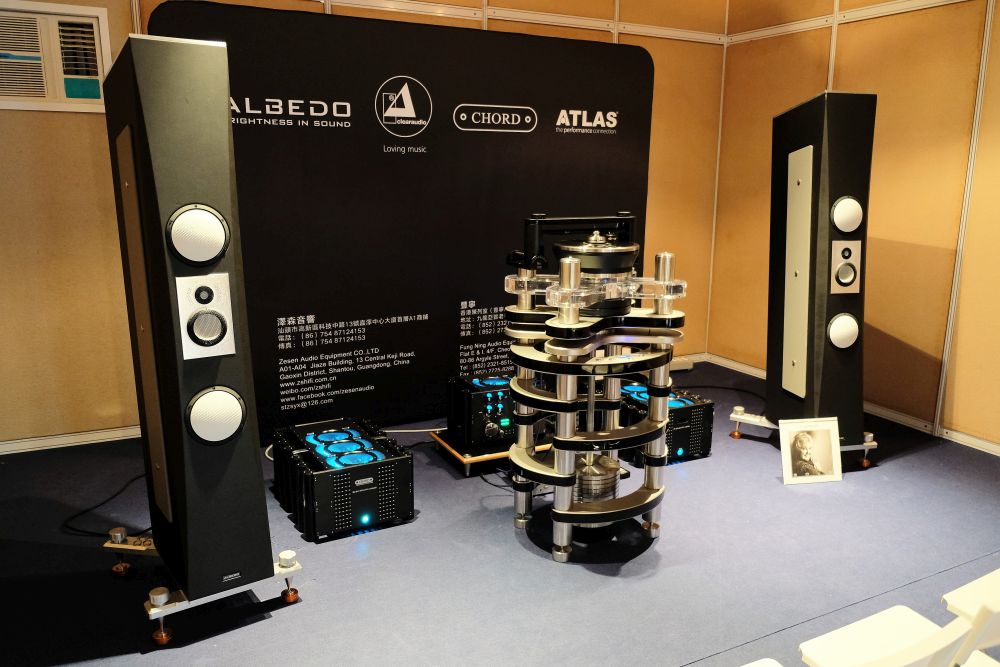 Chord Electronics and Atlas cables provided the juice to Albedo Audio's flagship Alecta speakers while Clearaudio Statement took front-centre stage. A full-bodied yet quick sound with good dynamics and a wide soundstage. (Zesen Audio Equipment & Fung Ning Audio Equipment)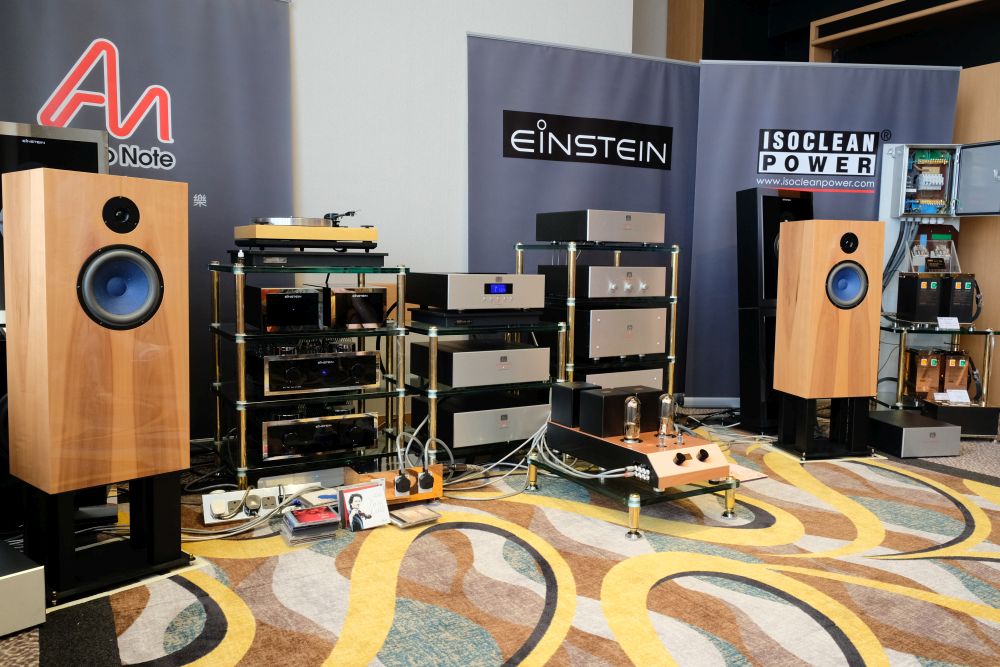 All Audio Note system (support via Einstein Audio) sounded sweet, textured, open and ever-so musical. This is becoming an AN trademark at all the shows I attend. (Audio Note International)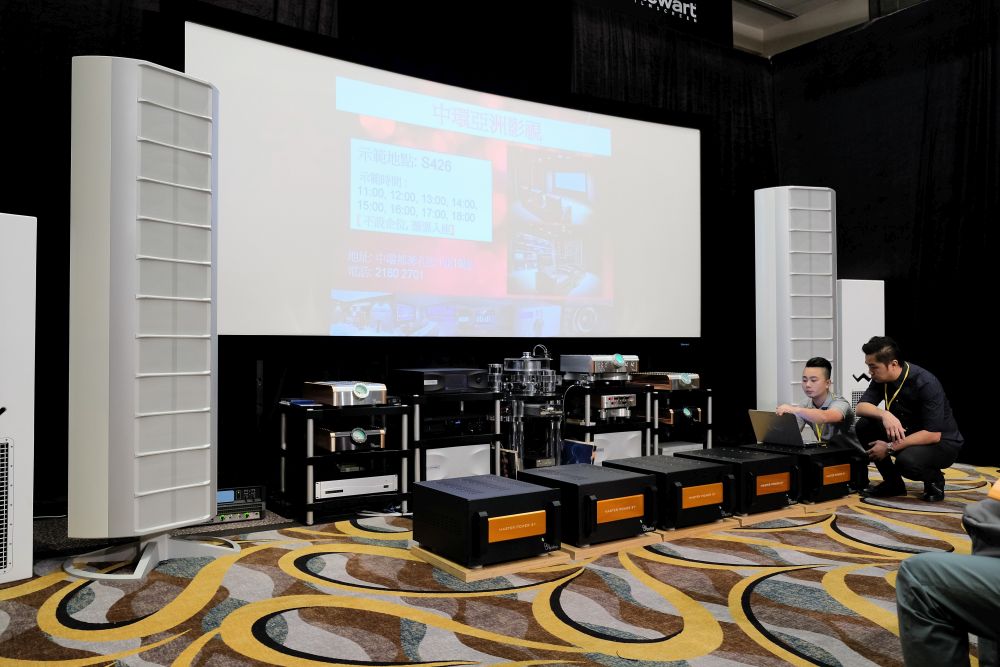 A battery of Datasat and D'Agostino electronics (check out the Master Power amps on the floor) powered the massive and stunningly-good Wisdom Audio Wisdom Series speakers supported by the company's massive subwoofer systems (out of shot). (Roksan Trading Co.)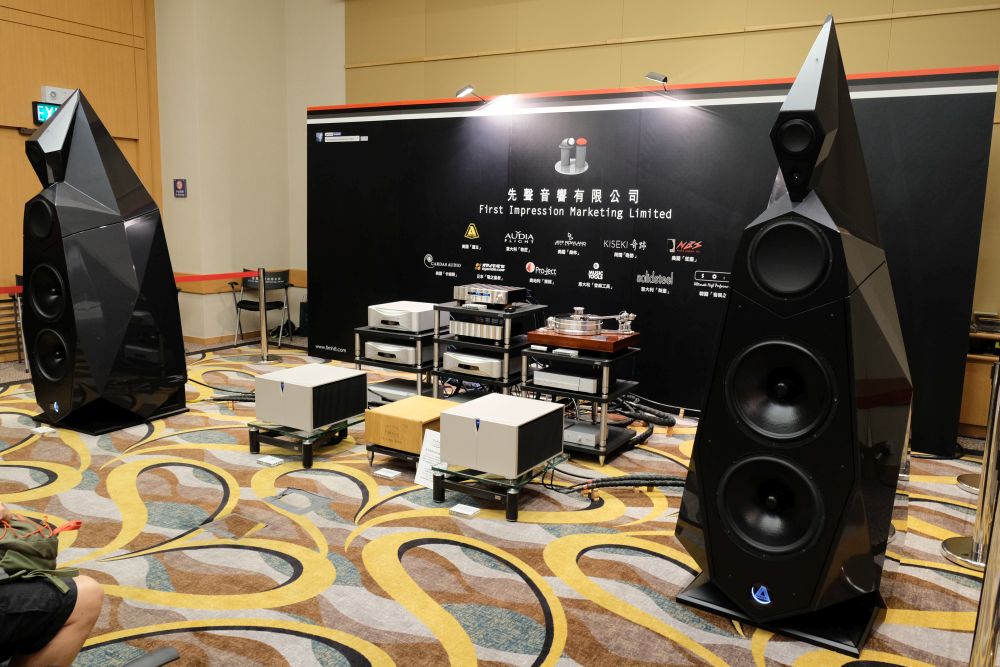 Ominous Avalon Acoustics' Tesseract speakers provided a massively-scaled sound with tight and powerful bass. Support via Audia Flight's excellent Strumento № 8 monos, Jeff Rowland and Esoteric electronics with Pro-Ject flagship turntable (via Audia Flight phono stage). (First Impression Marketing)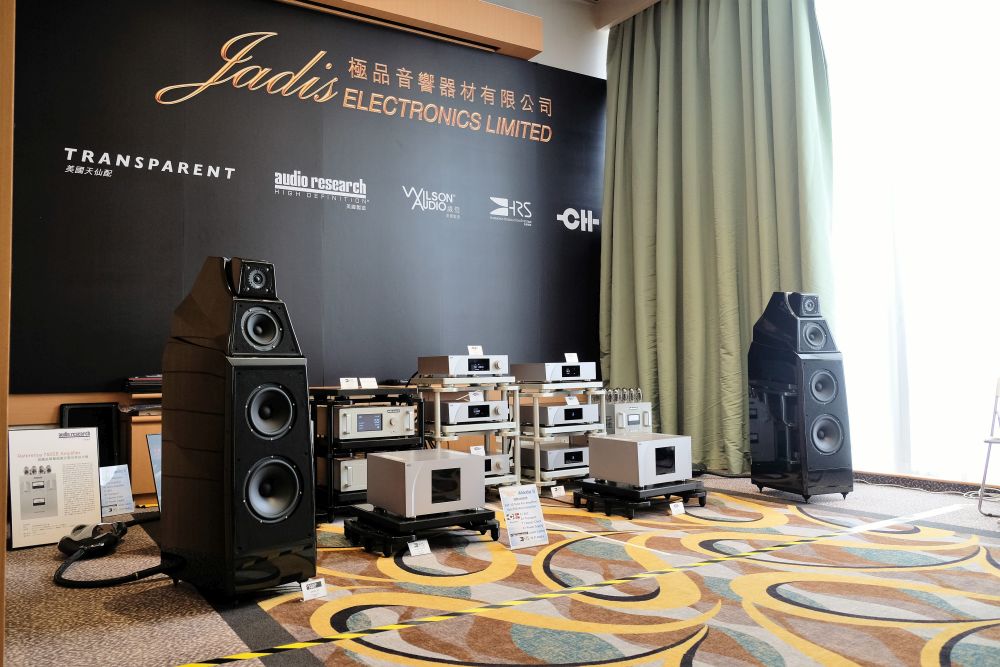 CH Precision electronics (backed by Audio Research) was used to drive the new Wilson Audio Specialties Alexia Series 2 speakers. It wasn't until the Sunday morning when the music just flowed effortlessly with dynamics, punch and the open sound the system is capable of. (Jadis Electronics)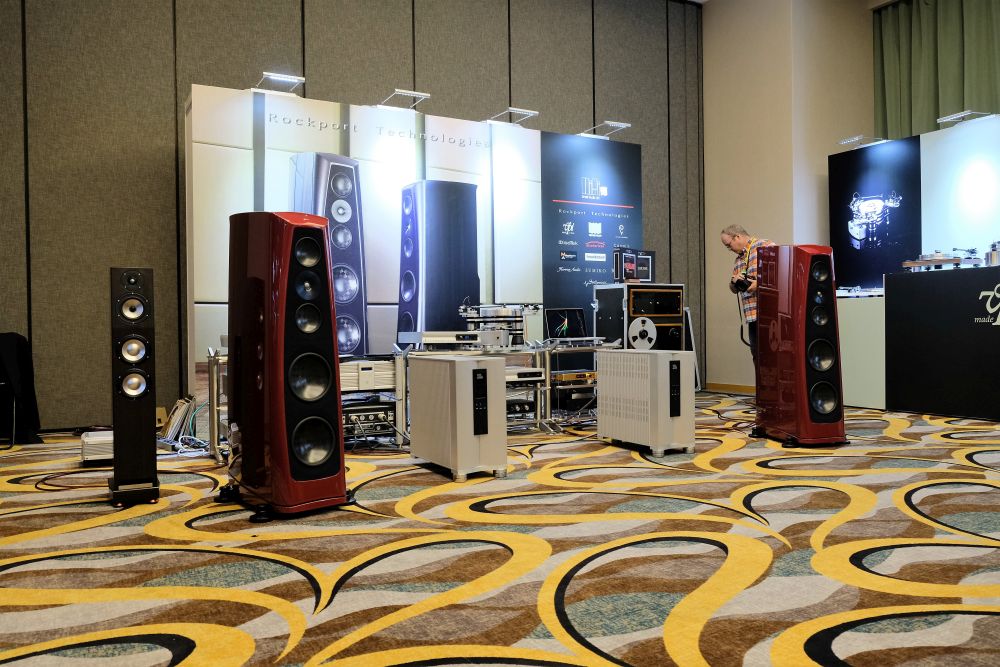 Digital audio, Doshi Reel-to-Reel and VPI Industries turntable provided the tunes for this VTL system featuring TL7.5 Series III Signature preamplifier and Siegfried Series II monos driving the new Rockport Lyra speakers. (Ernest Audio)
. . . Edgar Kramer
This email address is being protected from spambots. You need JavaScript enabled to view it.