Around the mid-1980s and again in the late 1990s, two Australian brands jolted the high-end audio industry with uniquely-designed and disruptively-engineered debut products… In fact, you could say Duntech Audio's towering Sovereign loudspeakers and Halcro's distinct super-low distortion dm58 monoblock amplifiers were quite revolutionary. In fact, revolutionary was the word used in Halcro's dm58 review on Stereophile magazine while Duntech Audio's flagship were said to be "the most neutral and accurate" loudspeaker design in the world.
The Sovereign's grand design featured fully-sealed enclosures, stepped baffles and highly-engineered first-order crossovers, the sum of which presented an uncannily realistic sound. Founder and Chief Designer John Dunlavy, an engineer involved in ground base communication and telemetry antennae for NASA's lunar moon landing mission, based his signal transmission experience to develop a strict philosophy of time alignment and pulse coherency in conjunction with stepped baffle techniques and an adherence to sealed box design.
Reflecting equal pioneering and inventive spirit, Halcro also presented a unique product. Inventor Bruce Candy launched with the dm58, a superbly accurate, distinctively styled and uniquely-engineered set of monoblocks claiming the lowest distortion ever measured in an amplifier. Featuring circuitry, componentry and construction akin to anything but an audio component, the new amplifier design's vanishingly low distortion specifications challenged the measuring capabilities of the best test equipment.
Also a coincidental common theme shared by the two companies was the fact that, while they burned extremely radiantly and heroically, the glory was relatively short-lived. By the early 2000s, both companies' presence in high-end audio's collective psyche was… well, quiescent.
Halcro's stasis, in particular, was a deeper cryo-sleep as the company's progress was disrupted by two changes in corporate arrangements which transitioned through the original owners Minelab, to subsequent brand holders Codan and finally to the current owners since 2014 Longwood Audio. Through the hibernation period (effectively stretching from 2008 until 2014), key engineer Lance Hewitt (inventor Bruce Candy's technical right hand man) was still in charge of servicing Halcro products and had access to a warehouse with ample spare parts, stock and tooling. However, as far as production and new product development, the Halcro brand was dormant.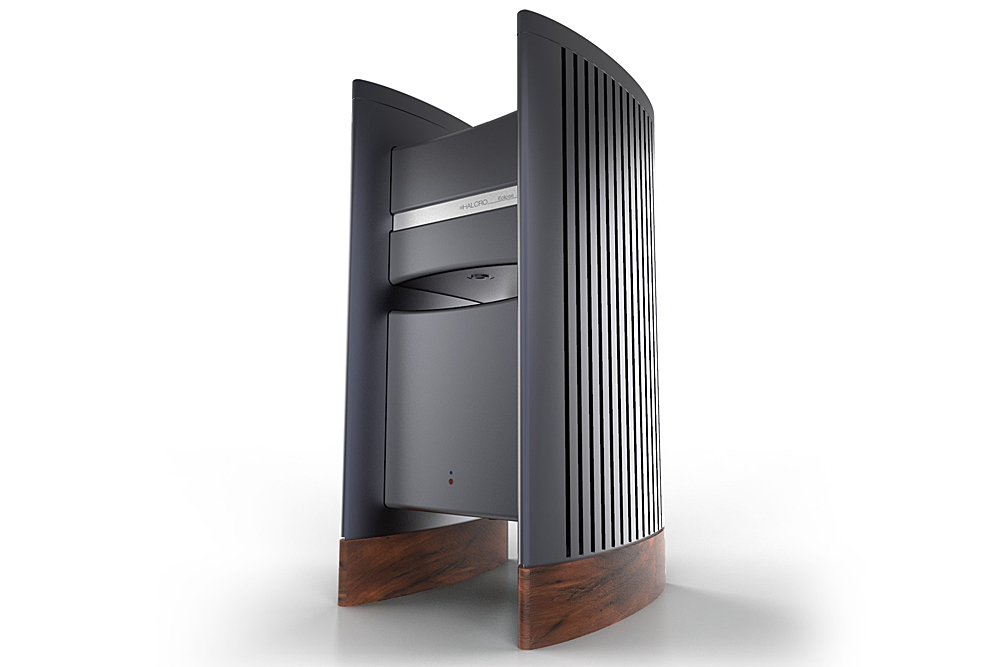 Halcro Eclipse monoblock power amplifier
Duntech Audio remains with the same owner since the brand acquisition in 2004, and through a less inactive hibernation period than Halcro's, continued to produce legacy products. However, it was a low profile operation in terms of media and consumer exposure at large. Near enough to 15 years ago, the company launched the DSM-15, a superb standmount speaker, but it has been a long time between drinks, both prior to that speaker – which remains current – and after it. In fact, I reviewed the DSM-15 loudspeakers very favourably for www.6moons.com back in 2008.
Rise Up and Fly
Fate has once again played a role between these two Australian companies. Coinciding time lines see these venerable brands hit the market with exceptional new products. In both cases, it's a reinvention and Phoenix-like rebirth with products that promise superiority, both technically and sonically, over the ones which made them famous decades ago. And always while holding in absolute respect, but with a view to evolve, what came before.
Fortuitously and with synchronicity, both Duntech Audio and Halcro have discovered a synergistic relationship between amplifier and loudspeaker which has drawn the two companies together in, what I'm told, is an indisputably symbiotic relationship. Based on what I've heard independently – The new Duntech Audio Senator driven by Pass Labs XA-600 Class-A mono monsters and the Halcro Eclipse monos driving the excellent but current-demanding Bowers & Wilkins 800 D3 loudspeakers – I have no reason to even remotely doubt the Duntech/Halcro association's performance merits (COVID-19's societal havoc barred me from hearing the pairing). Judging by what's on offer and the judicious ears I've consulted, there's collective magic in yonder hills.
Duntech Audio's new proprietor Kiat Low (who also runs Orpheus Loudspeakers) purchased the company back in 2004. Low has enormous industry experience and has steadily and unwaveringly been developing the latest designs currently culminating in the new Senator and Princess loudspeaker systems. Respectful to the Duntech Audio philosophy, or "Prime Directives" in Duntech-law, the new products maintain the mandate of sealed-box pulse and time coherence while only diverging by using superior modern bespoke crossovers and drivers from some of the industry's best specialists. The D'Appolito mirror configuration is maintained and accommodated in the trademark stepped baffle, diffraction-controlled arrangements.
In the case of the new Senator, the config comprises of twin 180mm drivers and tweeter in a D'Appolito array with a massive external crossover arrangement. The new Princess features a symmetrical WMTMW vertical array of 250mm woofers top and bottom with 90mm midrange drivers either side of the tweeter. Further notable improvements were achieved by incorporating CFM ('Cables For Music') cabling for the crossover and driver interface and the adoption of structurally superior, more robust and aesthetically pleasing enclosures finished in exquisite wood veneers.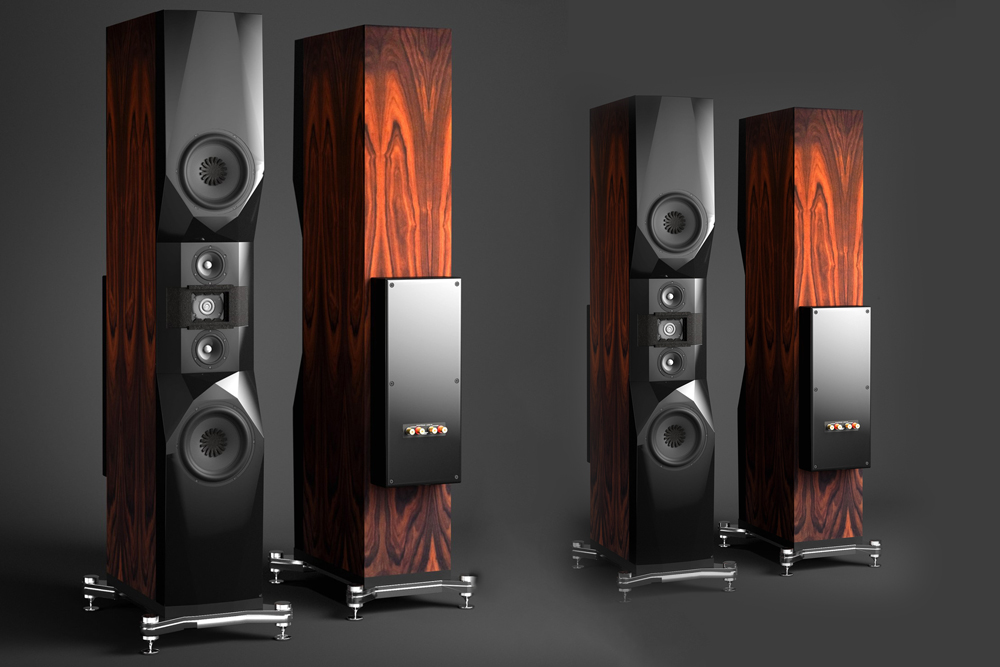 Duntech Audio Princess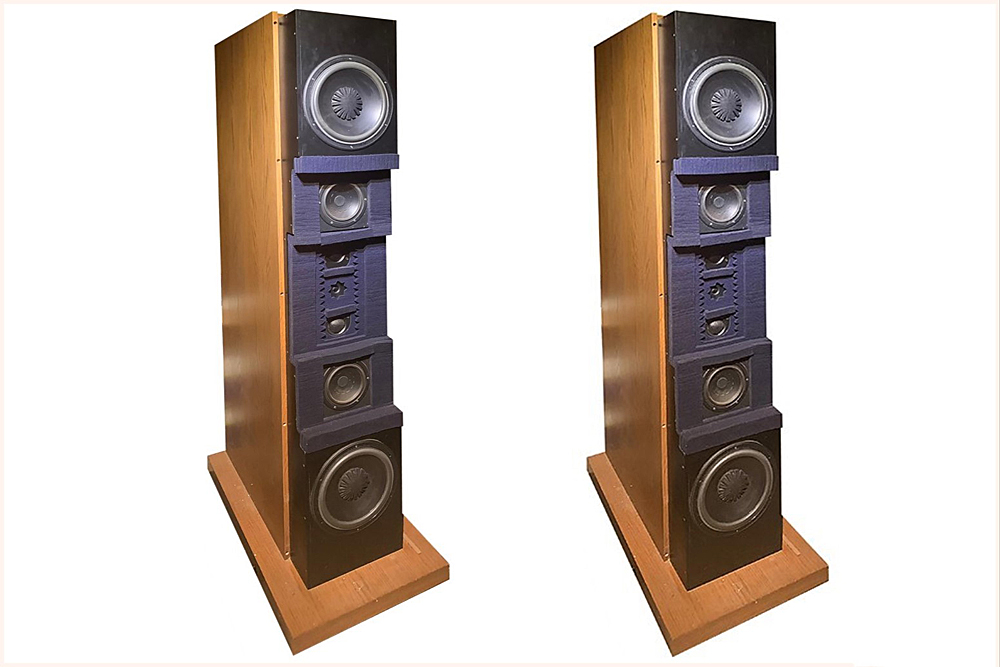 Duntech Sovereign PCL-2001 (First Generation)
Having been extremely impressed with the Senator at Duntech Audio's headquarters via the in-house reference system (Halcro Eclipse monoblock amplifiers had not arrived yet but are imminent at the time of publication), I can heartily testify that Low is onto something. The Senator's performance is truly extraordinary as is its aesthetic presentation and its level of fit and finish. I can only imagine what Princess will bring to the audio deliciousness table.
Out of Shadow into Light
Longwood Audio, Halcro's owners since 2014, are also taking the company in an exciting new direction. Company principles Peter Foster, Michael Kirkham and Lance Hewitt (our intrepid engineer and technician mentioned above) have been working on the new Eclipse amplifiers for quite some time, using both the original and subsequent versions as inspirational launching platforms with a view to escalating on to a higher plane. The gestation period allowed for comprehensive Research & Development, market examination and viability studies and even a little side-line project – now mothballed – into electrostatic loudspeaker design (which may see a break-out-of-the-cocoon revisit at some stage in the future).
The Eclipse line encompasses circuit refinements resulting from extensive R&D by an engineering team headed by Hewitt. Parts quality and topology improvements, in conjunction with a discerning listening panel which included the new owners, have led to a stated bullseye on the targeted performance advancement.
No doubt due to the vanishingly low 500 parts per billion Total Harmonic Distortion figures, the phase coherence and Halcro's own 'Active Power Factor Correction' circuitry, the new Eclipse amplifiers preserve the legacy accuracy, profound levels of detail retrieval and superb dynamic contrast while also adding a judiciously-applied blend of what has been referred to me by Halcro as… soul. Some may call the new Eclipse amplifiers more 'musical', having a more full-bodied verisimilitude, improving on the original design by also offering a richer tonal colour palette.
Eclipse monos also marginally up the power to 300 watts into 8 ohms (550 watts into 4 ohms) in contrast to the dm88's 270 watts into 8 ohms (500 watts into 4 ohms). In addition, substantial refinements have been achieved in terms of casework assembly, chassis robustness and overall build quality. Aesthetically, the new Eclipse amplifiers surpass the originals by way of the 'Halo' multi-process, super-cured luxury paint finish and subtle styling enhancements.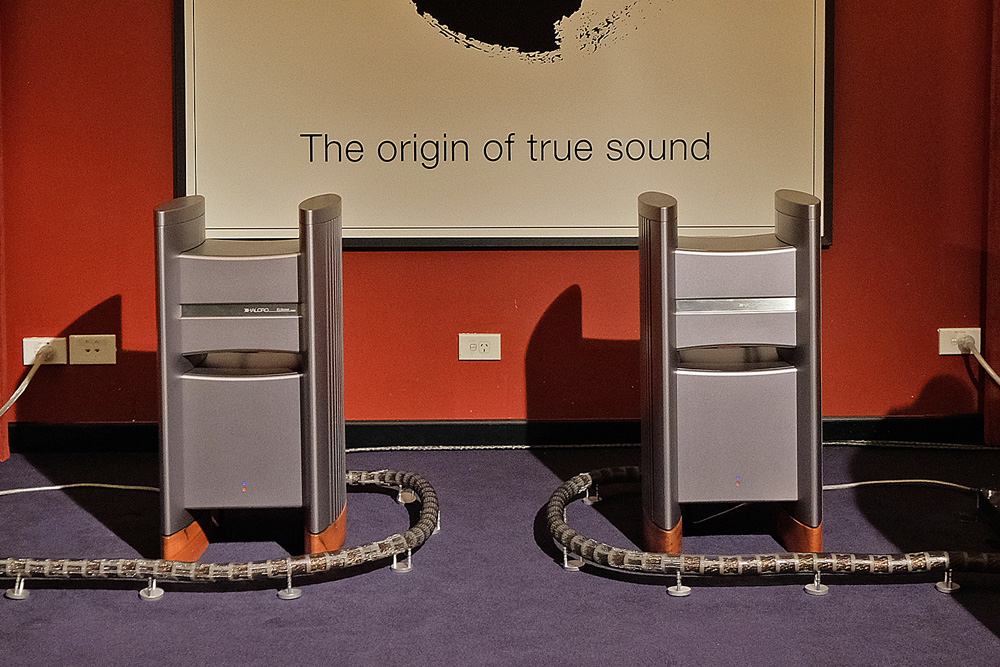 At a recent event at Sydney's Len Wallis Audio, I heard the tremendous strengths demonstrated by the Eclipse monos driving the excellent and somewhat challenging Bowers & Wilkins 800 D3 loudspeakers. In my feature article published in November 2019 (read the feature here) I expressed my thoughts on the sonic performance by writing, "the system's sound was full-bodied, detailed without brashness… rhythmically precise and effortlessly dynamic. There was a transparent purity to the presentation and a superb sense of scale."
Regal Position – Duntech Audio
In order to get further insights into both companies' current status, I conducted interviews with the respective company owners with a view to asking similar questions to each. This duplicate questioning format ended-up providing a thought-provoking juxtaposition of views from the differing perspectives of a loudspeaker and amplifier manufacturer.
I started by asking Duntech Audio Proprietor Kiat Low why the long hiatus between the old and the new.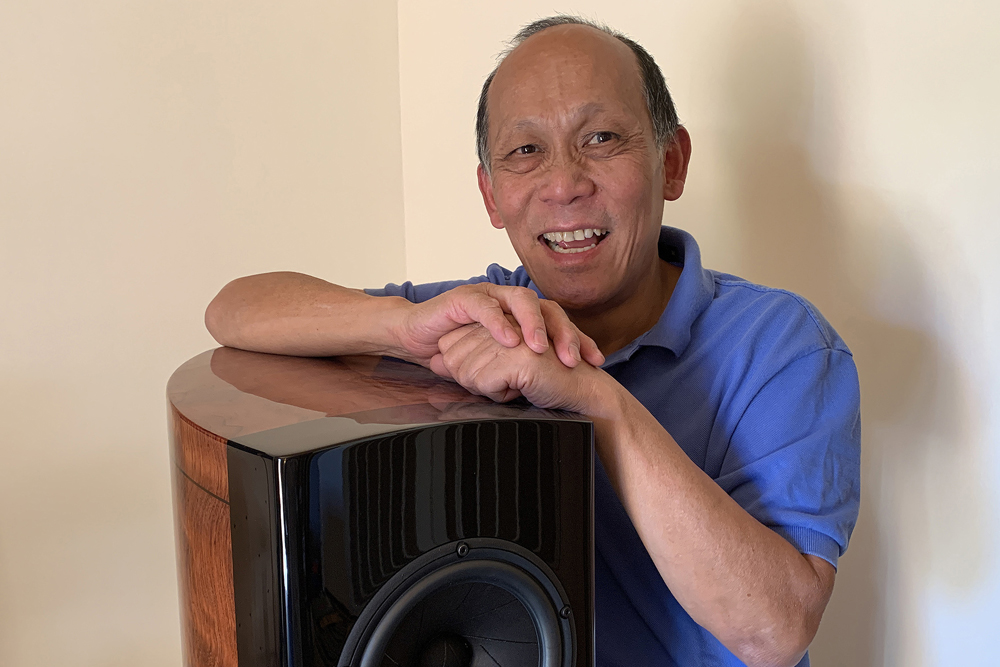 Duntech Audio's Kiat Low
Kiat Low: Designing a Duntech is a bit more involved than designing any other speaker and this is mainly due to the extremely limited drivers we can use. Most drive units available these days require very steep roll off and this makes it unsuitable for Duntech Audio. Basically, a Duntech speaker driver rolls off at 6dB per octave. So searching for the right driver took us a great deal of time. After selecting a range of useable drivers, we begin the task of optimising it and quite often the drivers had to be slightly modified, either by the manufacturer or by us.
In the past, Duntech Audio speakers predominantly (with some exceptions) used Dynaudio drivers. What driver partnerships have been developed for the new Senator and Princess speakers and what made you select these in particular?
KL: The drivers most suitable for us are now from the Scanspeak and SEAS stable, admittedly with a slight modification to suit our needs. We have tried many drivers and most would not cut it in a first-order Butterworth topology. However, we are investigating a couple of alternatives for our new Marquis and new Sovereign.
Actually, that was my next question. When can we expect further new models and a Duntech Audio flagship along the lines of the iconic Sovereign?
KL: We will have a new Marquis and naturally a new Sovereign. At this stage we are fully engaged in getting the new Princess up and running. Coronavirus willing, we can get back to work faster.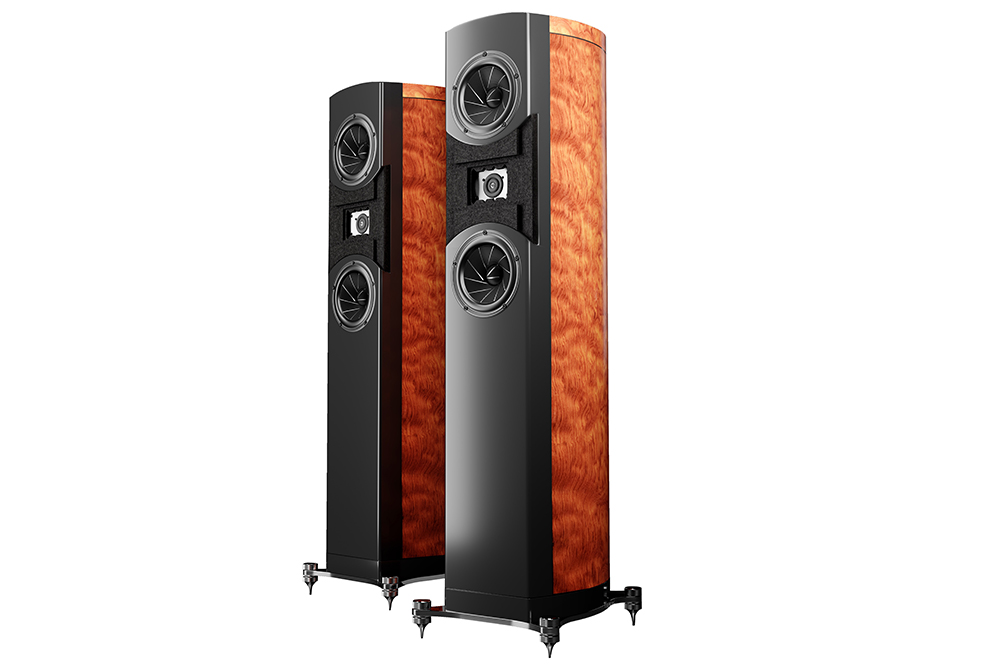 Duntech Audio Senator
Duntech has been renowned for phase coherency and time alignment techniques employed in the world-acclaimed Classic series. Have the technologies evolved in the new speakers, maybe due to advances in measuring equipment and techniques?
KL: To design the new Duntech loudspeakers, our design team had to follow a set of rules we call "Duntech Prime Directives". Nothing had changed except for the availability of better spec parts. Firstly, the cabinet has to be a sealed box. The speaker has to be "Pulse Coherent". A pulse coherent speaker is necessary for accurate sound reproduction. The sound signal is coherent when it leaves the speaker drivers and arrives at the listener at the same time. Besides "Coherency" the speaker also has to be "Time Aligned". In other words, the acoustic centres of all drive units have to be aligned on one plane. The issues caused by mechanical time alignment are addressed by the usage of felt, a patent owned by Duntech for many years.
Recently Duntech Audio has been associated with Halcro, another Australian world famous brand. In your view, what are the reasons and synergies behind the association?
KL: When we first hooked up our new speakers to the new Halcro Eclipse, the first thing that we noticed was "they sound damn good". Why is it so? Looking further into it we discovered that Bruce Candy, the original designer of the Halcro amplifier, personally owned a pair of Duntech Princess and he had voiced the dm88 amplifier using that speaker. We still design the new Duntech loudspeakers the same way John Dunlavy would have done so, naturally, there's a synergy there. We also discovered that when Bruce designed the dm88, he was listening for the same 'Holy Grail' we were listening for and that is "neutrality and musicality".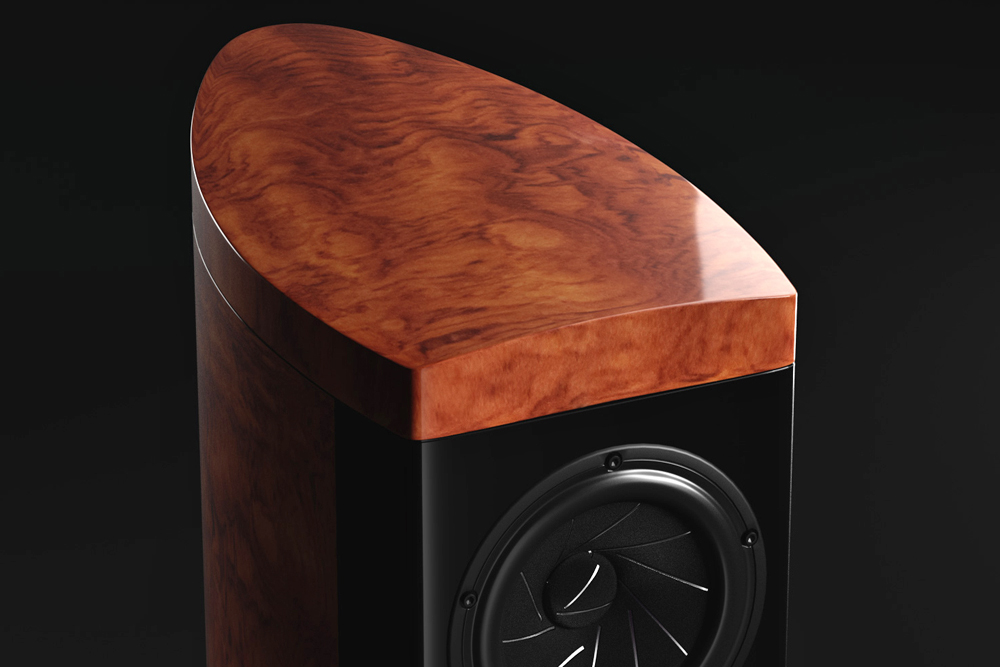 Astral Ascension – Halcro
My first question to Halcro folk CEO Peter Foster, Managing Director Michael Kirkham and Principal Engineer Lance Hewitt was in line with what I asked Kiat Low from Duntech Audio.
What happened during the long dormant period?
Peter Foster: We acquired the company after it had been mothballed. With a brand like Halcro you can't come back to the market with something just a little bit better. The Eclipse had to be breathtaking, and it is. We have been working on several projects in parallel – the Eclipse, a new more affordable power amp platform (the Leela) and an electrostatic loudspeaker. The Eclipse was always the most demanding project, and our focus, but when we ran into roadblocks we jumped onto the other projects. This gave us time for the subconscious to work away on the problems. It is remarkable how a break allows you to come back to a problem with fresh perspective. It has been a long road and Mike is the most critical listener. When he's excited we know it's right.
Michael Kirkham: Early on the Eclipse was measuring better than the dm88, unbelievably. But it lacked an emotive musicality and swing. I clearly remember the day that Lance dropped in the prototypes to my listening room. He had been working on some critical changes relating to the circuit's current drive and the control loop circuitry. That night, when I sat down to listen, I nearly fell off my chair. I was gobsmacked by what I heard! I called Peter (I got him out of bed) and proceeded to unload a number of expletives. The sound was incredible. Six years of pushing and pulling and perfecting. I knew we had something very special!
Lance Hewitt: Like Peter said, Halcro had been effectively mothballed for four years before we took over. Improving a product as good as the dm88 was extremely difficult. We took a few wrong turns. We also had to be sure it was right before letting anyone else hear it. The last few adjustments took quite a while and Mike was the gate keeper. We had to get the amplifier past his extremely discerning ears.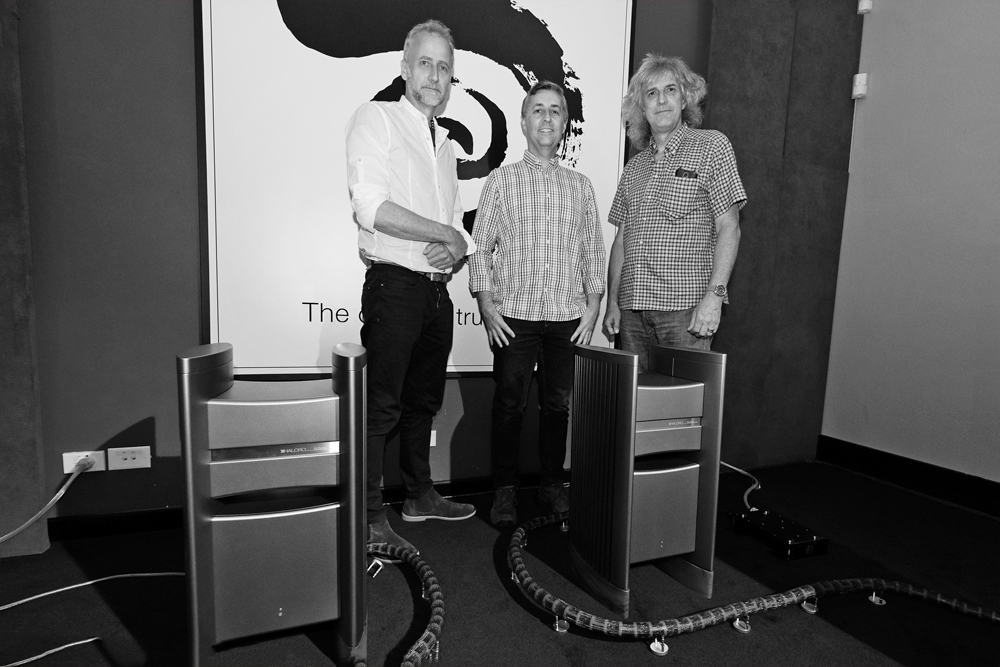 Halcro's Michael Kirkham, Peter Foster and Lance Hewitt
At the time of its launch, the dm58's design was so radical that the technology and circuitry was almost unrecognisable as one of an audio amplifier. Are the new Eclipse amplifiers evolved products expanding and reworking what came before or are they subtle refinements with more up-to-date componentry?
LH: They are an evolution of the previous dm models. Yes, there are some new devices that have helped improve the performance. I still think if you didn't know what it was you would be a bit puzzled.
MK: You could say they are built on the dm platform but are a significant, rather than subtle deviation…
PF: The refinements at every stage of the dm platform were significant but what we have with the Eclipse are several changes to the way the circuitry behaves (and a big thanks to Bruce Candy here for his insights and suggestions). The input circuitry has been completely changed and a lot of the components in the signal path have been changed due to newer and better performing semiconductors becoming available. The final piece of the puzzle is probably the fact that I've modified almost every piece of audio equipment I've ever had. Bruce designed for perfection but a tweaker will select components for voicing and as a team we have managed to add the voicing that we were looking for.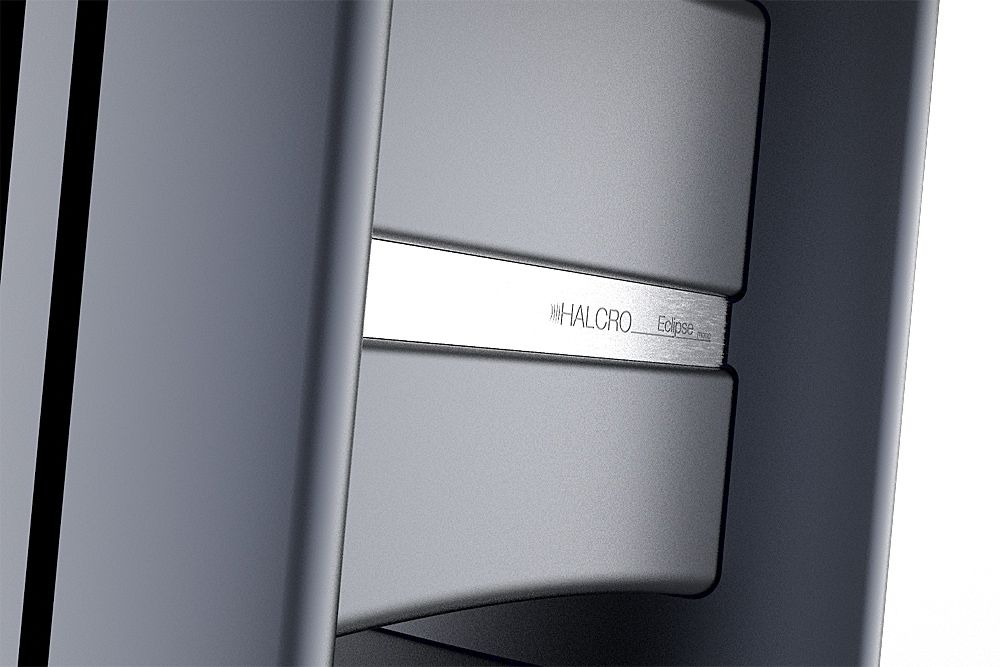 Have the new Eclipse amplifiers maintained – or even improved – the superlative low distortion figures that inspired headlines and brought fame to Halcro's dm58 and subsequent dm88?
LH: Yes, the distortion is lower but by how much I can't tell you at the moment. The problem is the Eclipse is as at least as good as the test equipment I have so, in essence, I am just checking the test equipment. There is a rule of thumb in measurements that the test equipment should be four to 10 times better than the device you are testing.
PF: We are at our measurement limit. It measures better than the dm88. That's all we can say but, at the end of the day, it sounds a whole lot better. If the dm88 was the most perfectly accurate amplifier, we've given it a soul.
Aside from the circuit alterations, what has changed in terms of the unique chassis and aesthetic package?
LH: The boxes containing the electronics have been beefed up to reduce resonance problems. The internal shielding has been improved. The paint we use is a special aerospace epoxy. It looks spectacular.
PF: We have also taken out a lot of the cabinet resonances by machining the panels from 10mm plate. The subtle microphonic improvements mean that the control circuitry doesn't need to work quite as hard.
Recently Halcro has developed an association with another high profile Australian brand from the past which has also re-emerged, Duntech Audio. What do you think are the synergies there?
MK: Bruce Candy designed and voiced the original dm amplifiers around a pair of his own Duntech Sovereigns, so the synergy is known. I use the new Duntech Senators at home, they play so well with our amplifiers and are extremely revealing.
What new products can we expect from Halcro in the near future?
LH: Leela (2 box) preamplifier for Eclipse and phono stage, Leela power amplifier and multichannel Class-D amplifier. Also an integrated Class-D and a DAC. No Video processors.
As far as performance, what was the team aiming for and, in your opinion, how does the sound deviate from the previous amplifiers?
LH: Make it better! Make it love the music.
MK: As I mentioned above, it's more musically engaging. Music sounds much more free and open, they are tonally richer and balanced. Music is more alive and it draws you into long listening sessions.
PF: The dm amplifiers were perfect, perhaps too clinically perfect. We were aiming for a more natural presentation. What do they sound like? It's hard to describe. The notes emerge from an inky blackness. The instruments sound more natural. The attack on notes sounds more real and the dynamic contrast is life-like. Phase accuracy also seems to be better so the sound stage is rock solid and 3D in a way that still surprises me. Everything sounds real.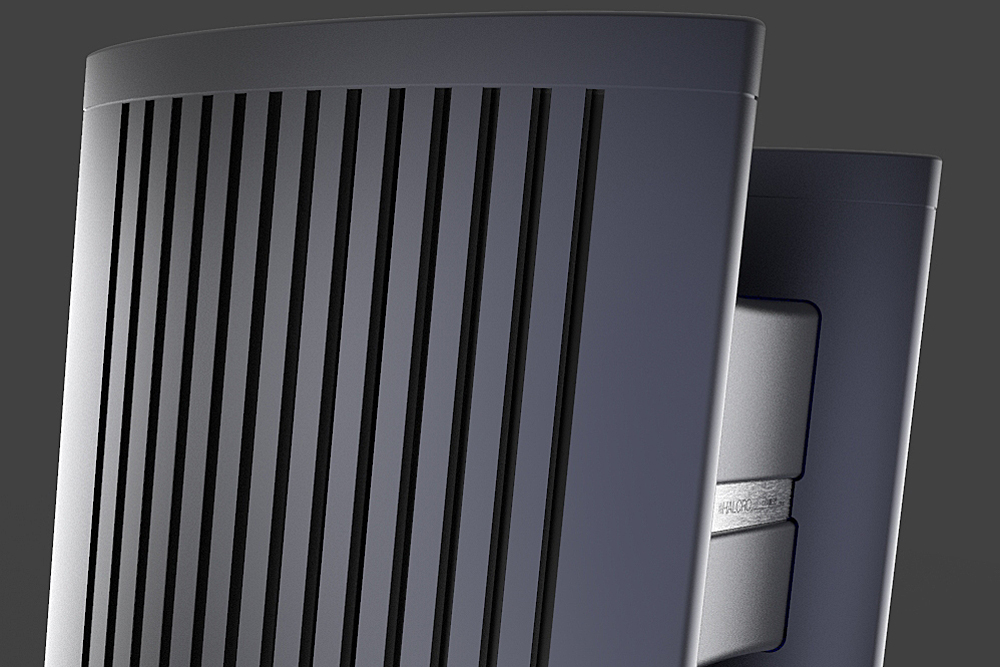 Conclusion
To be quite clear, Duntech Audio and Halcro are independently-owned companies. They do not share a mutual or joint company structure. They just happen to be in an unforeseen synchronicity – they are both on a rapid rise quite individually, once again. This is no surprise, given the extraordinary standard of the new products and the intelligence and engineering abilities of the people behind the designs.
Duntech Audio and Halcro are not alone either. Disrupting the analogue playback world for a few years now is powerful compatriot Döhmann Audio whose superbly engineered turntables have been creating tumultuous waves internationally. Of course, there are further brands at varying levels of global recognition. Serhan+Swift's Mu.2 is a standmount giant-slayer and the recipient of high critical acclaim while enjoying wide distribution. Krix has achieved enormous success through its commercial division's installations in some of the world's best cinemas. Kyron Audio has fascinated the international audio press with its beautifully-designed full system solutions. SGR Audio is enjoying exceptional global success with its all-Australian-made luxury audio racking system. And there are a number of other strong players you'll no doubt hear about at some stage soon.
Fortuitously for music lovers around the world, audio mates Duntech Audio and Halcro have once again… arrived. Independently, each has reached a level of product sophistication that naturally Kelly-gangs them in unison for a synergistic assault on the international high-end audio establishment. Oi! Oi! Oi!
… Edgar Kramer
This email address is being protected from spambots. You need JavaScript enabled to view it.
Duntech Audio
12A Lime Kiln Rd
Lugarno NSW 2210
Australia
+61 2 9584 1822
www.duntech.com
Halcro
9 Deviation Road
Carey Gully, South Australia SA 5144
Australia
+61 8 8390 1673
www.halcro.com