Czech Republic's acoustic treatment specialist RD Acoustic has cemented a distribution partnership with Nirvana Sound, Australian distributor of exotic high-end audio products from around the world.
RD Acoustic was founded by a partnership between passionate "audio purists" Radovan Řehořek and David Piska. The pair studied the complexities of room acoustics and the interactions with loudspeakers. The company manufactures a growing portfolio of products which include cables and a sophisticated RF Filter component but, of most importance in terms of room acoustic research, RD Acoustic also designs and builds high efficiency horn-loaded loudspeakers of exquisite aesthetic design.
The importance of tailored room acoustics is often underestimated as the glamour of beautifully-designed and exotically-finished signal-based audio components capture the attention, and hard-earned, of the audio enthusiast. However, the best audio gear on the planet will at best underperform and, at worst, provide less than satisfactory music-playing enjoyment if the room suffers a poor, or even average, acoustic signature.
The Řehořek and Piska partnership's examination into the behaviour of loudspeakers within the listening space led to the design of a unique hybrid panel which combines diffusion/reflection and absorption. The 'Hybrid Acoustic Diffuser' panels' design was arrived at after extensive Research & Development studies and it combines beautiful – and visually striking – oak fascia segments with interspersed lateral absorptive foam forming a circular pattern. The combination of the two differing methodologies and materials result in transformative in-room echo and acoustic wave reflection control. Each panel measures 11030mm high by 1040mm wide with a depth of 170mm providing an absorptive area of 1.161 m2 and a front reflective area of 1.42 m2. The construction weighs in at a hefty 15kg.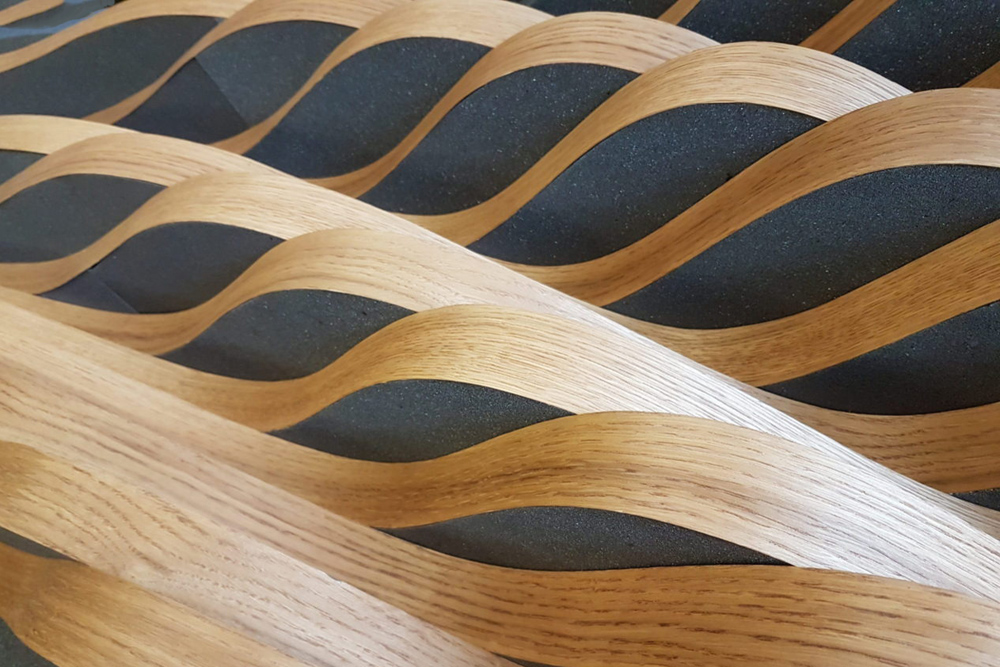 The Hybrid Acoustic Diffuser is available in two versions. The 'D' type has greater diffusion efficiency and can be ordered in three dispersion patterns. The 'A' version has a greater absorption efficiency and is also available in three dispersion patterns.
As has been our recent experience here at SoundStage! Australia HQ, the importance of good acoustic treatment is paramount. Our new reference room, prior to extensive acoustic treatment, sounded reverberant and, well… like a cavern. Through the all-important high and mid frequencies, music sounded congested, imaged poorly, was tonally imprecise and there was an overall inherent brightness. Room acoustic products, such as RD Acoustic's Hybrid Acoustic Diffuser positioned correctly will transform the sonic performance. Indisputably.
Further, combining the Hybrid Acoustic Diffuser with RD Acoustic's QRD67 'quadratic' acoustic diffuser on the ceiling, for example, will provide further image specificity and soundstage expansion by evenly diffusing at the reflection points. The QRD67 diffuses from 345Hz and requires a minimum of 1.4m from the listener in order to provide its full sonic potential.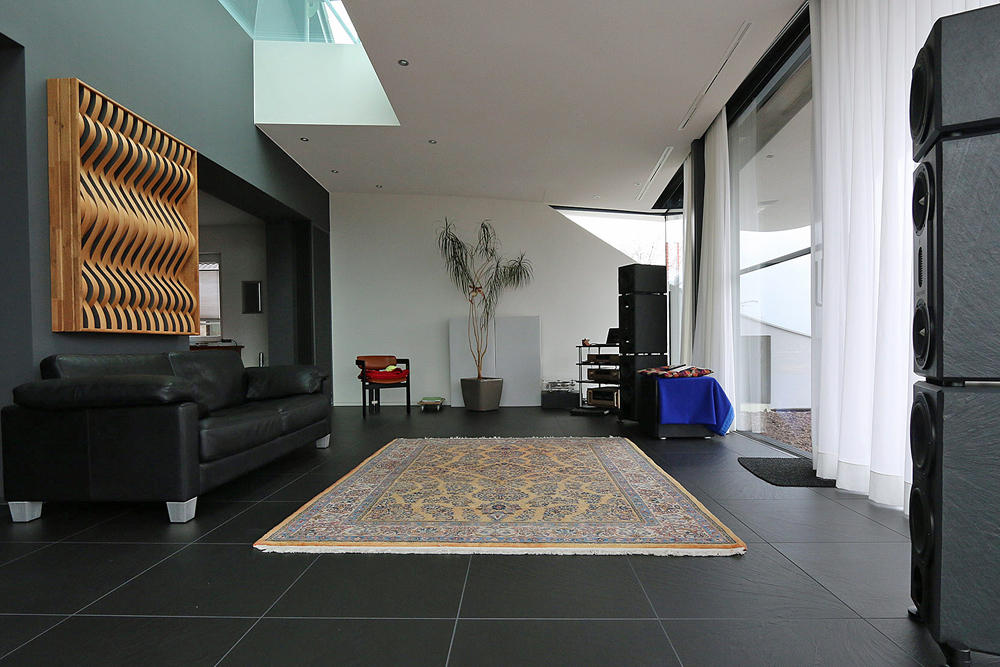 Nirvana Sound's Director George Moraitis told SoundStage! Australia, "The RD Acoustic Diffuser range of panels are at the forefront of the acoustic treatment of listening spaces. Backed by scientific research and constructed with rare craftsmanship, these panels are highly recommended to transform your listening space and to optimise the investment made in your music system."
The RD Acoustic room acoustics products are available for audition at Nirvana Sound's newly-fitted demonstration room in Melbourne. See below for contact details.
RD Acoustic Room Acoustics Treatments
Price: Starting at AU$1990 (Available in custom sizes and finishes)
Australian Distributor: Nirvana Sound
1300 988 366
www.nirvanasound.com