The new Overture Mk.3 loudspeakers from Lithuanian company AudioSolutions adopt several technologies and construction techniques from the company's upmarket Figaro, Virtuoso and Vantage lines.
The new Overture line has been completely redesigned as far as aesthetics while key elements have been re-engineered to bring a higher level of performance. As used in the Virtuoso range, the Overture O305F and O304F floorstanding speakers feature a box-within-a-box construction. This has resulted in extraordinarily inert enclosures which, aside from having potentially extremely low box colouration effect, will also provide a near ideal platform for the drivers. It's an expensive construction methodology usually adopted at much higher price points. The two intersecting cabinets are made-up of a lighter inner frame/box and a very inert heavier outer shell/box sandwiching a high viscosity polyurethane vibration-damping layer. Stiffening the whole structure, the inner frame's design allows vibrations to transfer – and subsequently dissipate – to the damping layer while simultaneously dealing with back wave energy.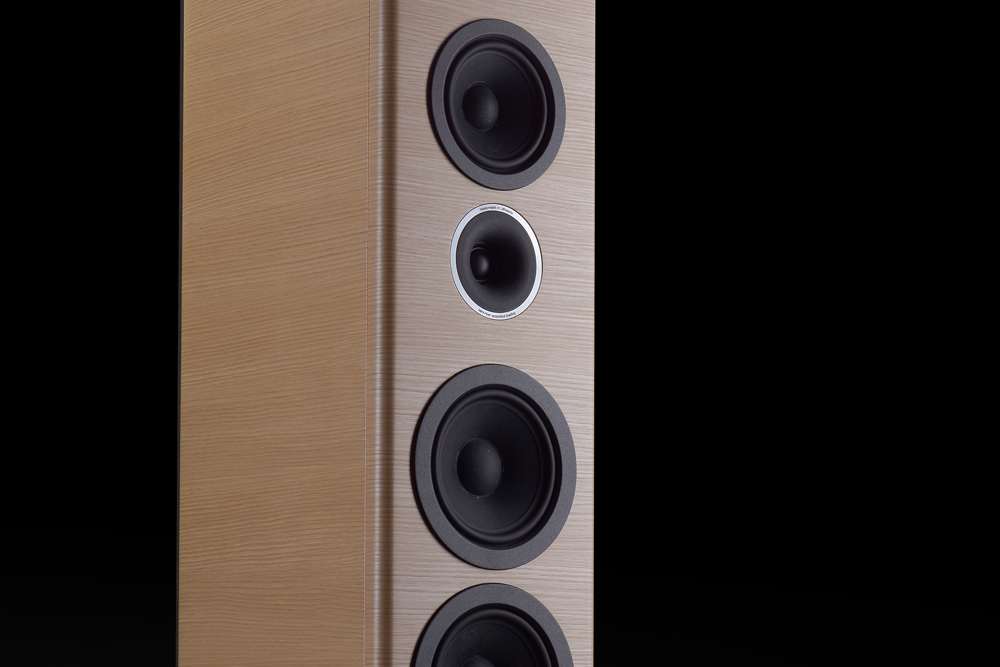 The Overture Mk.3 drivers have been reworked with trickle down engineering from the Figaro line. The midrange and bass drivers' magnet systems have been enhanced while voice coil gauge has been increased in order to provide higher power rating and cooling improvements. The 25mm silk dome tweeter now sports a slightly deeper and wider horn flare for an improved dispersion pattern and efficiency, the latter aiding to reduce distortion. The shape and depth of the 'Mini Horn' also allows better time and acoustic centre alignment.
The O304F Mk.3 and O305F Mk.3 speakers share the same 25mm tweeter and 150mm ER paper cone midrange drivers. The O304F Mk.3 handles the bass frequencies by way of twin 150mm paper cone drivers while the O305F Mk.3 provides the low-end via twin 180mm paper cone drivers.
The O304F's sensitivity has been quoted as being 90dB at 2.83V/1m with a nominal impedance of 4 ohms while its in-room frequency response spans from 37Hz to 26kHz (no parameters given). The bigger brother/sister O305F's sensitivity is 91dB at 2.83V/1m with also a nominal impedance of 4 ohms and an in-room frequency response from 33Hz to 26kHz (no parameters given).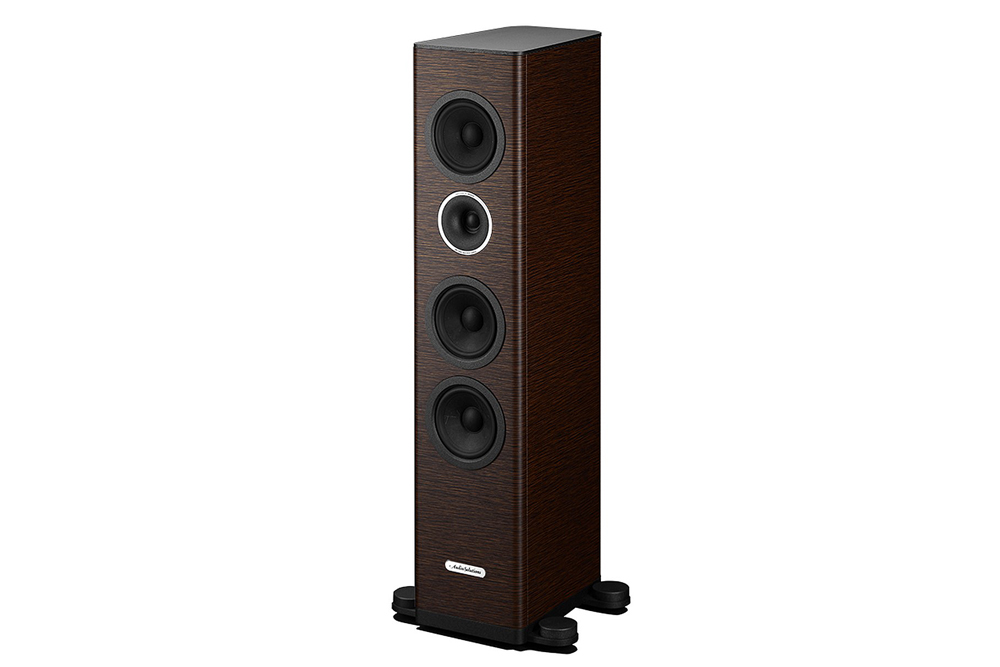 The construction of the spiking system provides improved coupling while also allowing experimentation with aftermarket spiking or isolation solutions by way of a standard threading shaft. The speaker binding posts have been redesigned to provide improved connector grip and are of a higher grade and gauge. The Overture O3O5F and O3O4F MK3 speakers are offered in Gloss Black and Gloss White standard colours. Three high quality wood veneers in Oak, Mahogany and Wenge are offered at an upgraded option cost.
AudioSolutions speakers are distributed in Australia by Absolute Hi End and are available via specialist audio retailers around the country.
AudioSolutions Overture O304F Mk.3 and O305F Mk.3 Loudspeakers
Price: O304F Mk.3 AU$6950, O305F Mk.3 AU$8300 (veneer options 20% additional)
Australian Distributor: Absolute Hi End
+61 488 777 999
www.absolutehiend.com