Bowers & Wilkins announces the revision of its successful 705 S2 and 702 S2 with a number of important technical enhancements, and a stunning new finish, warranting their tagging with the company's prestigious 'Signature Edition' moniker. We were thrilled to be offered the opportunity to review the range-topping 702 Signature Edition loudspeakers which were delivered to SoundStage! Australia HQ days prior to the press announcement.
The new 700 Signature Edition speakers will launch with the bookend models 705 Signature Edition standmount and 702 Signature Edition floorstander (our 702 S2 review is still our most read review – read it here). While the advanced bespoke tweeter, midrange and bass drivers remain unchanged, the new speakers feature substantial enhancements to the crossover design which has received meticulous fine-tuning by the Bowers & Wilkins engineering team.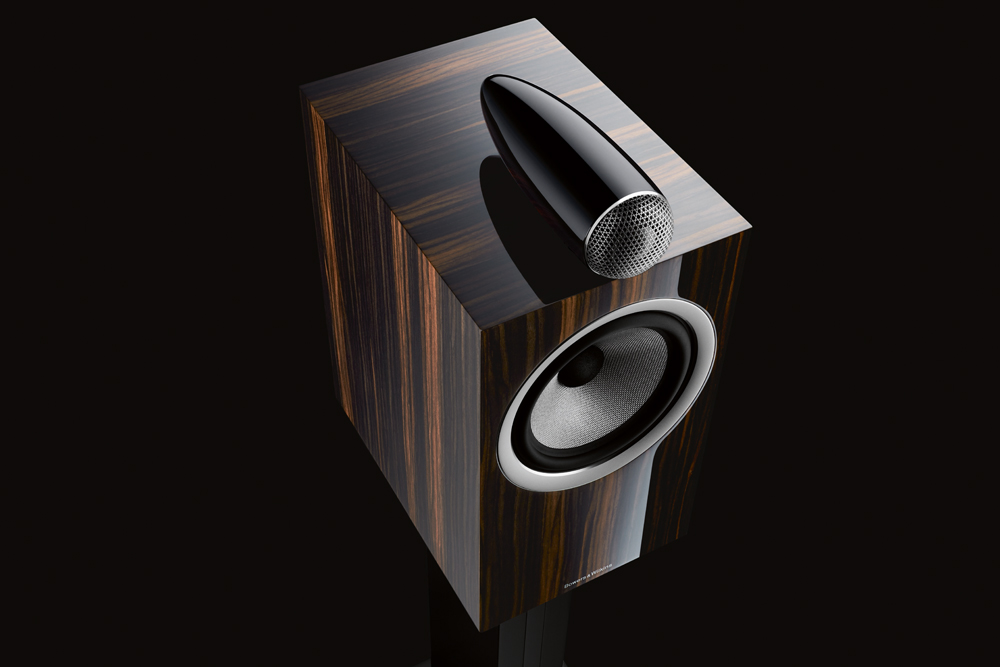 In fact, the new Signature Edition sees what is effectively, a complete redesign of the crossover network. Improved crossover component layout, better quality resistors, the integration of Mundorf bypass capacitors, upgraded temperature management via more efficient heatsinking and an overall network circuit fine-tune are said to have elevated the standard 702 S2 and 705 S2 to unforeseen levels of performance. In order to support its trio of bass drivers, the 702 Signature Edition receives its own upgraded LF low-frequency-dedicated capacitor. As you'd expect, the crossovers' re-engineering promises performance improvements, however, both loudspeakers' main specifications remain unchanged.
So Bowers & Wilkins' relatively new 25mm carbon dome tweeter is retained. Wisely too, as it features a high strength construction coupled to very low mass via 'Physical Vapour Deposition' carbon, both ingredients allowing a linear extension to 47kHz without dome break-up. As per the S2 models – and originally a trickle down from the flagship 800 series – the 705's and 702 Signature Edition's dome is mounted in an external dedicated 'tweeter-on-top' bullet-shaped housing milled from solid aluminium. In the case of the 705 Signature Edition 2-way, the carbon tweeter is teamed with a 165mm (6.5 inch) Continuum cone mid-bass driver, a transducer with a proven record of exceptionally extended response and acclaimed performance. In addition to the same carbon dome tweeter, the 3-way 702 SE (for short) driver array features a dedicated 150mm Continuum near-pistonic (within bandwidth) midrange driver with Bowers & Wilkins' surround-less diaphragm design and a trio of high-power Aerofoil 165mm low frequency drivers.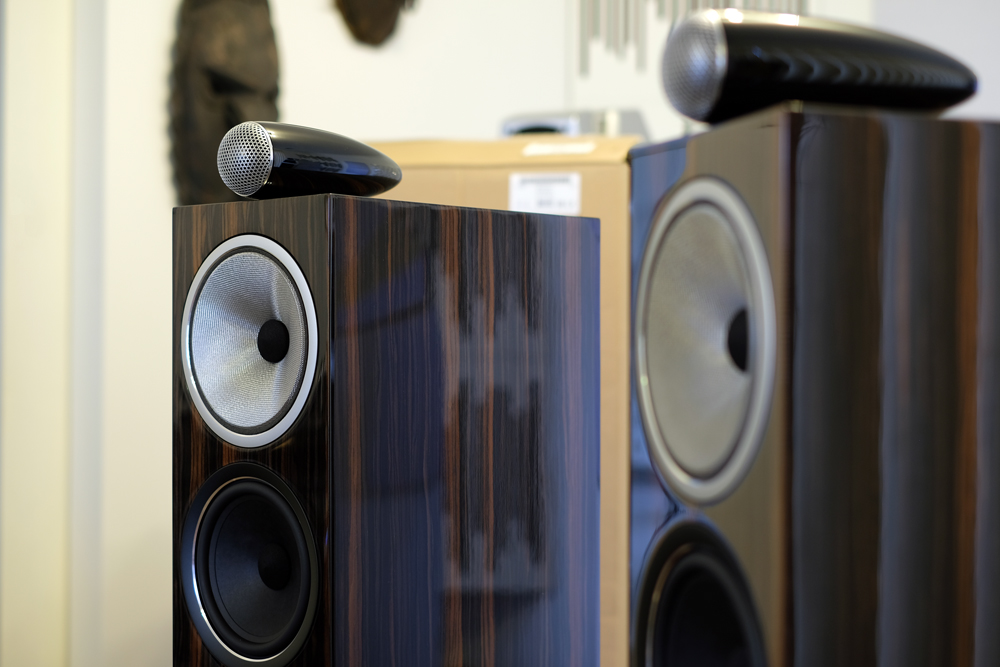 A further differentiator to the standard 700 S2 is the beautiful exclusive new finish for the Signature Edition versions. Environmental mindfulness meant that for the new finish Bowers & Wilkins has contracted ALPI, an Italian wood specialist with sustainable supply sources also renowned for its premium ALPIlignum range of high quality veneers. Bowers & Wilkins calls the new timber finish 'Datuk Gloss'. The arrestingly beautiful veneer is heavily grained and enriched by the multi-stage gloss lacquer which is absolutely mirror-like. Each cabinet is unique, of course, in light of the heavy grained nature of the ebony-like timber and Bowers & Wilkins draws-out the beauty of the veneer by applying primers, base coats and lacquers in a nine-stage process. We'll merge subjectivity and objectivity here by stating that the end product is one of the finest finishes we've seen at any price. Truly extraordinary.
Bowers & Wilkins Australia's Director of Sales John Martin told SoundStage! Australia, "We're very excited to announce the 700 Signature Edition speakers and to receive our first shipment. Our initial reaction was how impressed we were with the finish quality. There are substantial upgrades to the crossover design too which have improved the already-remarkable resolution, openness and spatial retrieval… lending them an even-more polished, refined and involving sound."
Preliminary Pre-Review Audition
As one of the first publications to experience the 702 Signature Edition, we were excited in our anticipation to bend our ears around this extremely promising new speaker. In order to introduce the 702 Signature Edition, Head of Bowers & Wilkins Australia Philip Newton delivered the speakers in advance of this news story and the official announcement. In our preliminary listening sessions, the new 702 SE showed lots of promise. The pair delivered to SoundStage! Australia HQ was an unopened, just-landed set but straight out of the box we heard significant improvements in terms of high frequency and midrange smoothness without loss of resolution.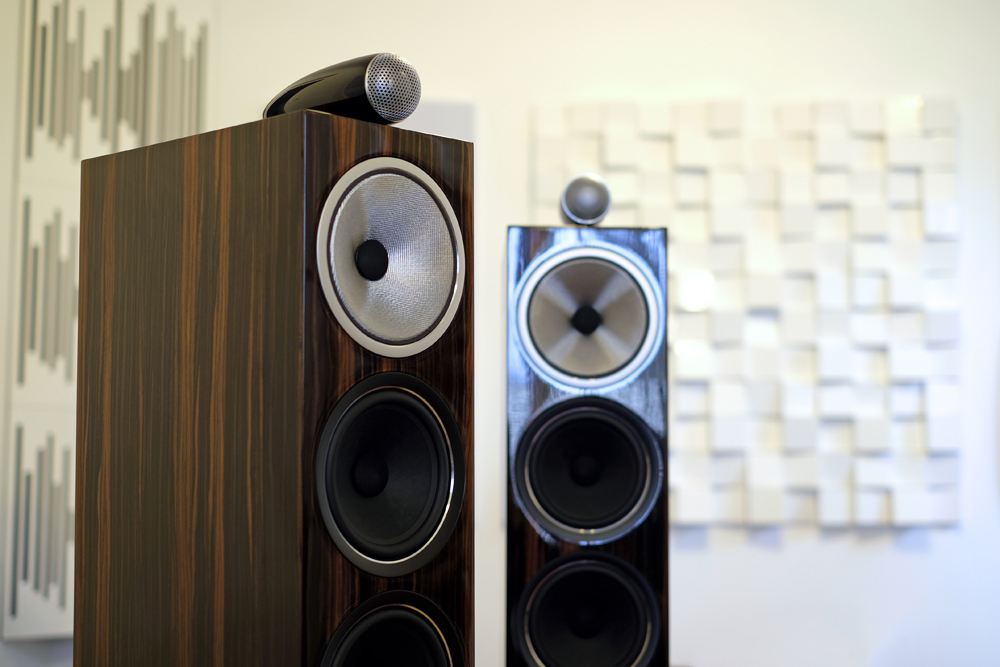 Even at this early stage, the 702 Signature Edition is a more refined speaker compared to the standard model. It's a substantially more balanced design which goes a long way in approaching the qualities of its more upmarket 803 D3 series brethren, for example. We found ourselves more engaged in long listening sessions even with the subconscious intuition that things were due to improve further as the speakers continue to clock hours while in-situ at SoundStage! Australia. Standby for a full formal review coming soon.
The new Bowers & Wilkins 705 Signature Edition and 702 Signature Edition loudspeakers have landed on our shores and are available via select Australian dealers.
Bowers & Wilkins 700 Signature Edition Loudspeakers
Price: 705 Signature Edition AU$4999, 702 Signature Edition AU$8500
Australian Distributor: Bowers & Wilkins Australia
+61 (2) 9196 8990
www.bowerswilkins.com