Magico, American maker of some of the most acclaimed high-end loudspeaker designs, has announced its newest flagship featuring all-new drivers, a bespoke in-house-designed analogue crossover and a unique double-walled carbon fibre sandwich enclosure design.
The new M9 is a towering loudspeaker which has been created with the full measure of Magico's design and engineering expertise. The M9 is a six driver 4-way loudspeaker featuring a symmetrical bass driver array above and below the new beryllium-diamond tweeter and midrange drivers. The new 28mm beryllium-diamond tweeter's dome is a composite of super-light beryllium and ultra-stiff (yet still lightweight) chemically vapour-deposited diamond layer.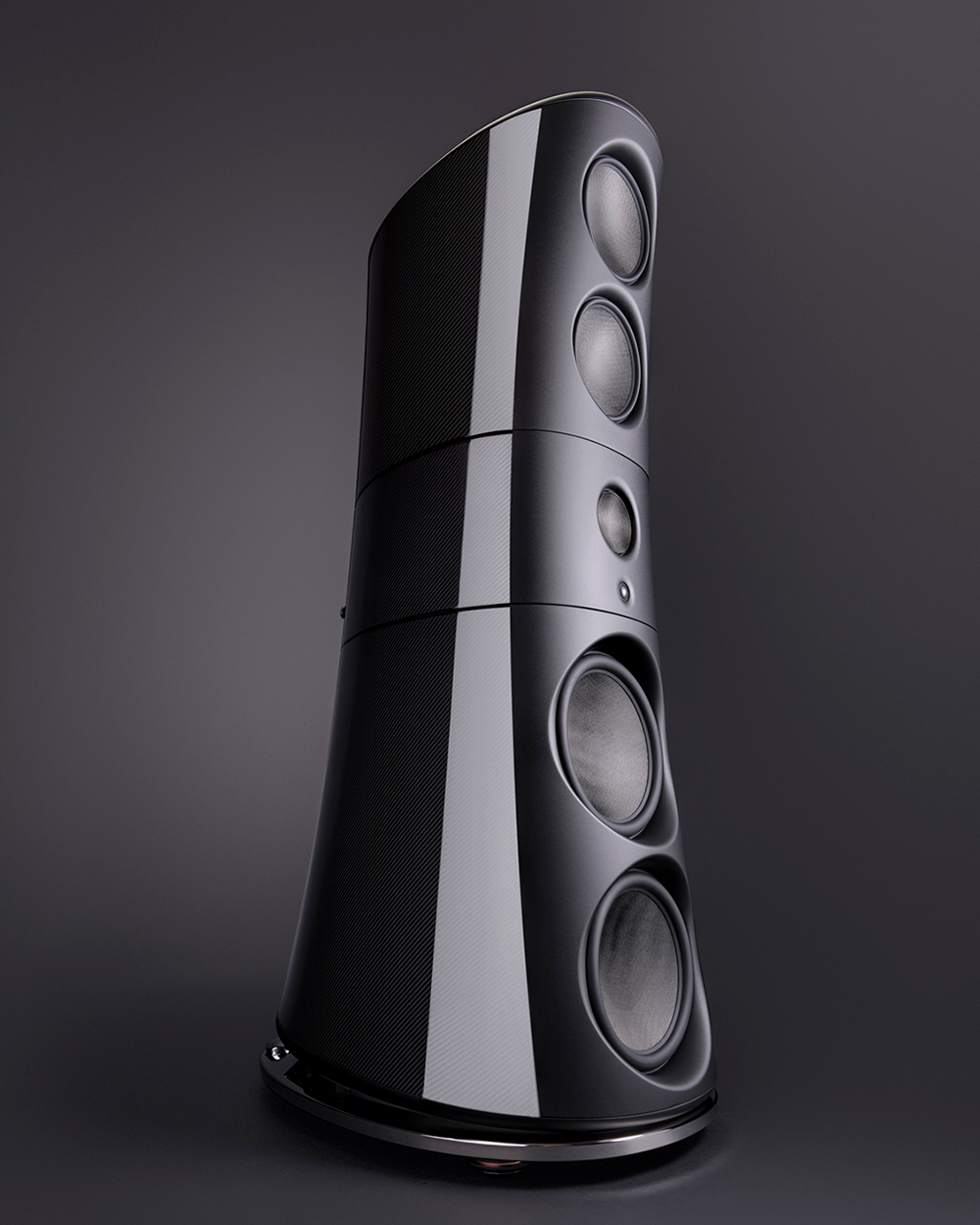 The M9's new cone drivers are also new and feature '8th-Gen' Nano-Tec technology which now marries Magico's graphene/carbon fibre nano-tubes diaphragms sandwiching an aluminium honeycomb core. Magico claims the honeycomb core is super-light but so stiff that the machines which press the diaphragm apply a 12,000kg pressure in order to shape the material. The same diaphragm technology has been applied across the 165mm midrange driver (100mm voice coil) and the low-frequency transducer array which comprises two 280mm and two 380mm drivers. All cone drivers feature massive underhung neodymium magnet motor systems.
The M9's enclosure is a triumph of construction. Magico claims this to be the world's first twin shell sandwich carbon fibre enclosure with aluminium honeycomb core in a constrained layer damped assembly. The cabinet is said to feature, as Magico states, "our latest application of constrained layer damping using aerospace composites, plus familiar features of Magico construction including a baffle board of 6061 T6 aircraft aluminium and front-to-back tensioning rods. Through many rounds of Finite Element Analysis modelling, we fine-tuned the enclosure design to suppress resonances and any possibility of stored energy." The overall construction and design have been optimised to reduce diffraction effects to "near zero" for accurate driver propagation.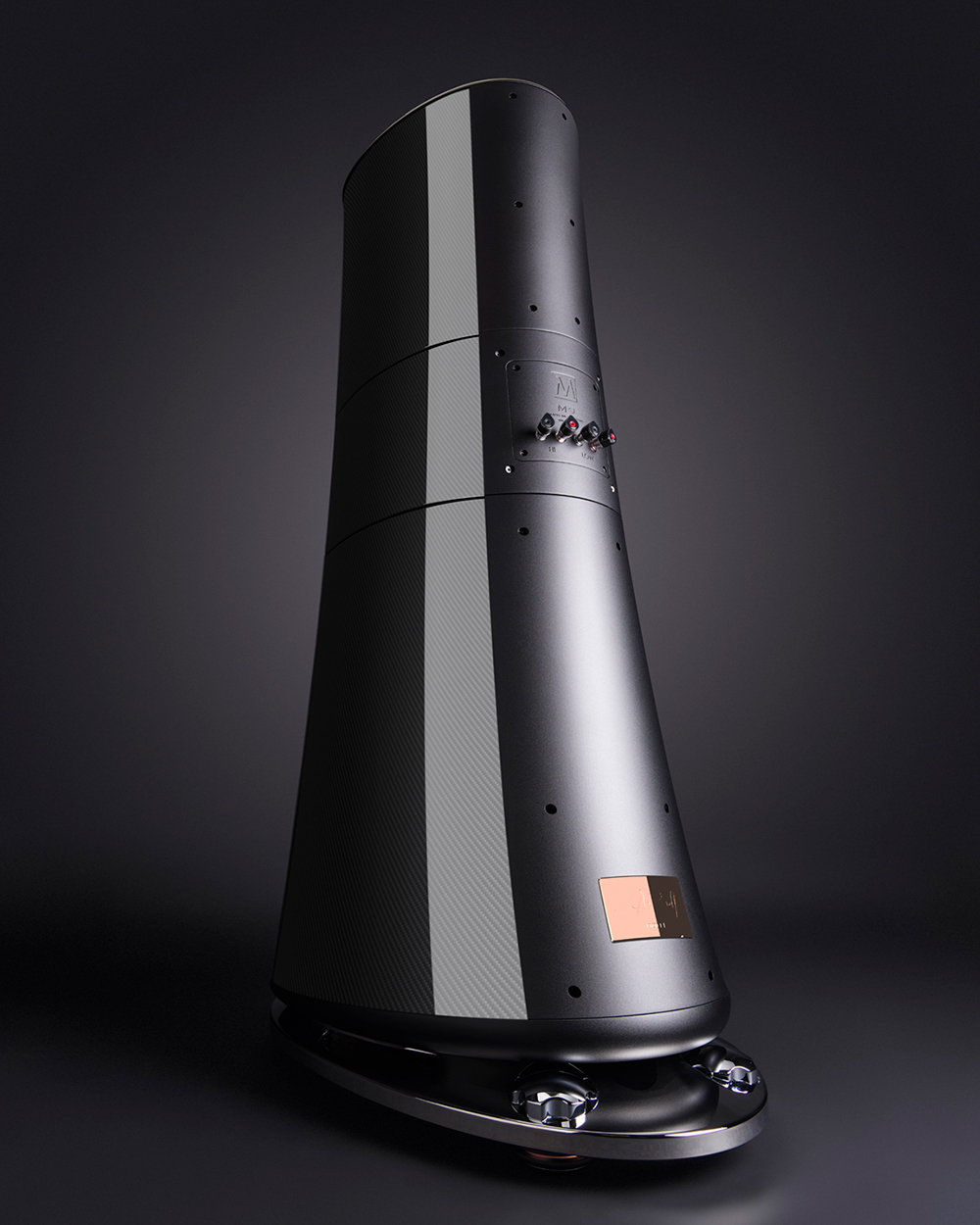 As Alon Wolf told SoundStage! Australia, "From cone materials to voice coils to magnetic circuits, each one of these features improves linearity and reduces audible distortion. Taken together, they represent the literal state of the art. These are the most advanced dynamic drivers ever made. As always, we simulate, optimize, test and re-test every driver design with the latest Finite Element Analysis tools. Computer testing enables us to simultaneously evaluate acoustical, mechanical, electromagnetic and thermal behaviours. As the driver designs near completion, we conduct the same testing and optimization process on the entire loudspeaker system."
The M9 includes a newly-developed active 2-way fully balanced 'Magico Analog Crossover' (MXO) which has been specifically designed to control the low frequencies. In light of this, the M9 requires four channels of amplification and the MXO's design has been open-engineered to allow a variety of filter uses. Level is controlled via precision step attenuators which provide 0.5 dB step intervals on each output via a Magico proprietary technique which is said to preserve signal purity. The MXO includes an outboard dedicated power supply which regenerates AC and applies active regulation to every part of the circuitry. Magico's proprietary 'Eliptical Symmetry' 3-way passive crossover controls the tweeter, midrange and mid-bass drivers.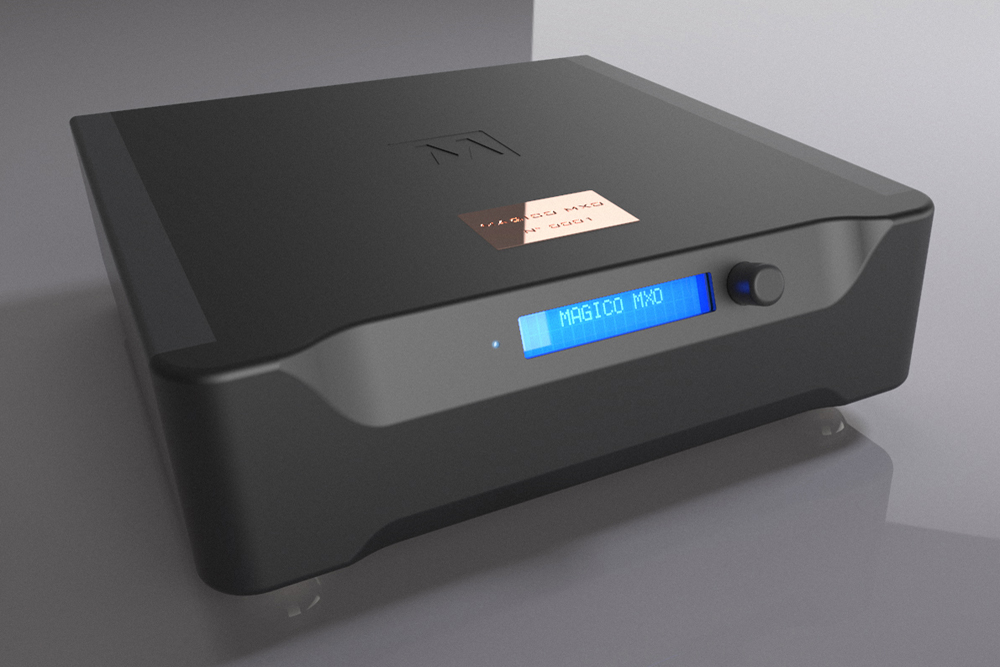 The M9's specifications quote a frequency response spanning between 18Hz and 50kHz (no parameters given) while sensitivity is 94dB and nominal impedance is 4 ohms. Power handling is rated at a low of 20 watts and a massive 2000 watts maximum, the latter figure making a powerful (pardon the pun) statement regarding the drivers' handling of brute force.
Physically, the M9 is an imposing presence. The speaker is over 2m high and 1m deep but the design's curves appear slimming (from the images provided) to a 50cm width. Weight is considerable, even taking into account the relatively light carbon fibre construction, at 454kg each speaker.
The new Magico M9 will be available in Australia by special order through the brand's Melbourne distributor Absolute Hi End.
Magico M9 Loudspeakers
Price: AU$1,270,000
Australian Distributor: Absolute Hi End
+61 488 777 999
www.absolutehiend.com