In an incentive created by a collaboration between KEF, its Australian distributor Advance Audio Australia and Hugo Boss, local purchasers of the superb LS50 Wireless speakers will receive a Hugo Boss high quality leather messenger bag.
Australian consumers purchasing a pair of LS50 Wireless speakers, in any colour, between July 1 and August 31 2018, will receive an Italian-made Hugo Boss messenger bag valued at AU$799. The stylish bag features black leather, high quality materials, polished silver hardware, dedicated zipper pockets and more.
"This is a unique Australian collaboration between Advance Audio Australia and Hugo Boss," stated Simon Zanin, Marketing Manager at Advance Audio Australia. Further, he explained, "the promotion starts on 1 July and ends on 31 August and every customer that purchases a KEF LS50 Wireless within the promotional period will receive the Hugo Boss bag. Customers will have to enter a redemption process online. Bags are limited and available while stock lasts."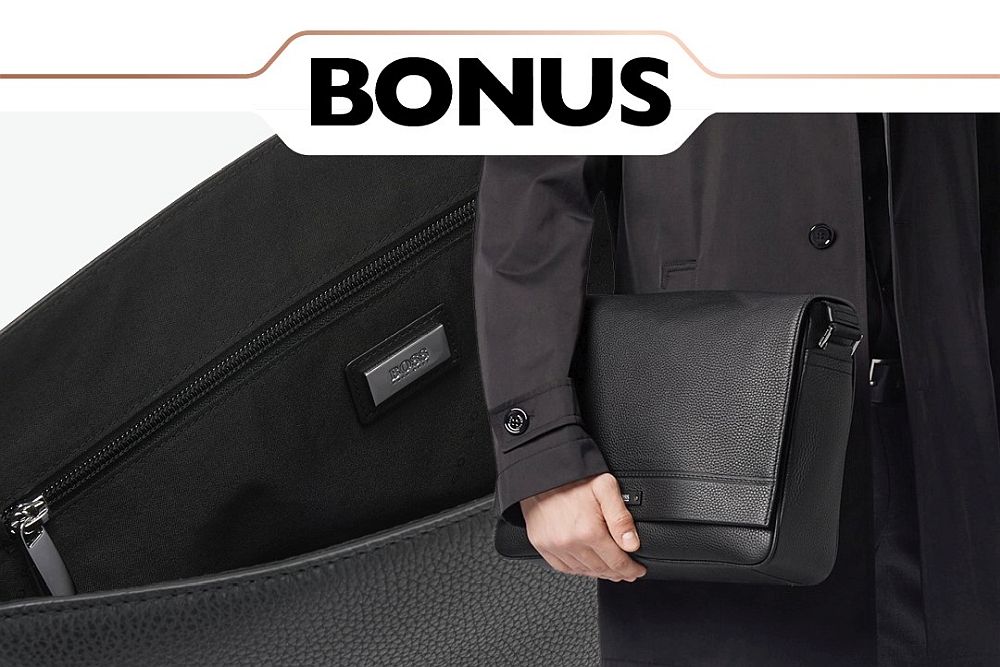 The exceptional and award-winning LS50 Wireless needs little in the way of introduction. An active advancement over the fully passive LS50 – itself a multi-award winner – introduced back in 2012 to commemorate the company's 50th Anniversary, the LS50 Wireless features dedicated 230 watts dual-mono amplification with bespoke equalisation, a built-in 24-bit/192kHz digital-to-analogue converter per channel and Roon Ready preamplifier/streamer capable of Tidal and Spotify playback.
The redemption process for the Hugo Boss messenger bag will require online registration. Link here: www.advanceaudio.com.au/kefls50promo
Participating retailers around the country include: Absolute Hi-Fi, Addicted to Audio Melbourne, Addicted to Audio Perth, Addicted to Audio Sydney, Apollo Hi-Fi, Audio Tech, Brisbane Hi-Fi, Challenge Hi-Fi, Clef Hi-Fi, Crowne Electrical, Lifestyle Store, SAVI Systems, Sound Gallery, West Coast Malaga.
Australian Distributor: Advance Audio Australia
+61 2 9561 0799
www.advanceaudio.com.au
Redemption Link: www.advanceaudio.com.au/kefls50promo